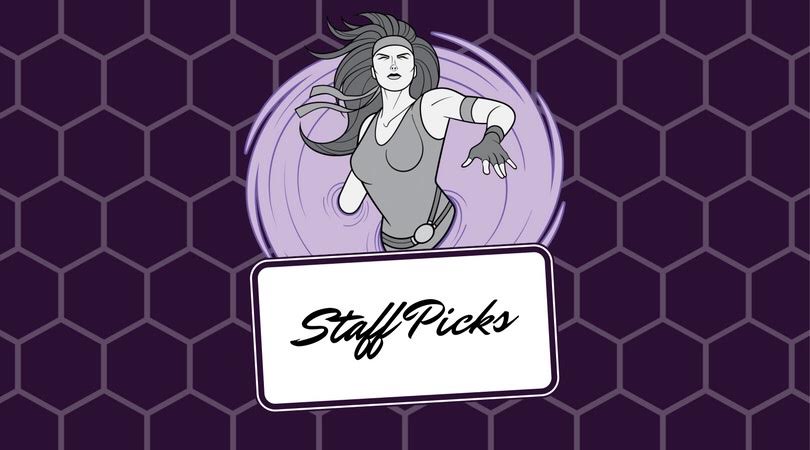 We are back! After a bit of a hiatus, the Rogues Portal Staff Picks have returned. In future posts, you can expect to see highlights of some of the recent articles and reviews that went up on Rogues Portal. This week, however, we are far too excited to wait. So, without further ado, onto the picks of the week.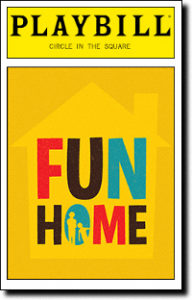 Brooke's Pick
Growing up as a funeral director's kid is a very particular kind of life. It's a life that has been depicted in entertainment media before, from My Girl, to Six Feet Under, even an A&E reality show: Family Plots. But every time they miss the mark, using the funeral home as a morbid backdrop for quirky or broken characters. Then I saw Fun Home, the musical based on Alison Bechdel's graphic novel of the same title (yes, that Alison Bechdel, who came up with the Bechdel test). Fun Home is a funny, moving performance exploring Bechdel's life at three stages: as a young girl of 10 years old, blind to her father's hidden homosexuality and infidelity; as a college student discovering her own homosexuality and dealing with her father's suicide; and as a 43 year old cartoonist, struggling to express the memories that she is exploring in her memoir. I'm not going to lie, I cried. A lot. This is a deeply personal and intimate performance of these defining times in Bechdel's life. But it's also very funny. And, uniquely special to me, it hits the notes of what it's like to be in a funeral home family, without all the sensationalism and morbid curiosity I've seen so often. My mom and I were cry-laughing at a scene where the Bechdel children are playing around the caskets; every funeral director's kid has done this! But even if you weren't raised in a funeral home, this is definitely a play worth seeing: about life, personal discovery, family secrets, and the relationship between fathers and daughters. Just bring tissues.
Jameson's Pick
This week I finally had the pleasure of watching Dark Dungeons, the short film based on the famous chick tract about the perils of playing D&D. And honestly… it was incredible. Here's the beauty of it: even though it was made by gamers, who understood why it was funny, in order to make the movie they had to actually license the rights to the story from the author of the original pamphlet, Jack Chick. So this is actually a Jack Chick approved adaptation of a chick tract — which forced them to adapt it in a way that was just earnest and non-ironic enough to be truly hilarious. Personally, I love D&D and play a lot of it. While I can't confirm or deny that it's actually run by a cabal of real mages who want to destroy the world by summoning Cthulhu… I wish it was.
Anelise's Pick
I recently binged my way through all five seasons of Ghost Whisperer. I did not expect to like it as much as I did, but the acting is fantastic! Not to mention, you meet a new ghost or two each episode and get to learn about their story and what they need to accomplish to move on. Plus, Jennifer Love Hewitt (who plays Melinda Gordon) has the coolest wardrobe ever, and she owns her own antique shop. Basically, I'd be fine having her life. Ghosts and all.
Greg's Pick
The 90's were a different time for comics. The strength of stories were replaced by fantastic art, even when sometimes filled with cheesecake-type poses. One of the more notorious artists was J. Scott Campbell who created the spy book Danger Girl. 20 years later fans of the series have the chance to pick up the 20th Anniversary Issue of Danger Girl. The large comic has both a reprint of the zero issue and the first issue, which include the artists' original pencils on those issues. If you are a fan of the series, or even just a fan of Campbell's art, this is a must-own.