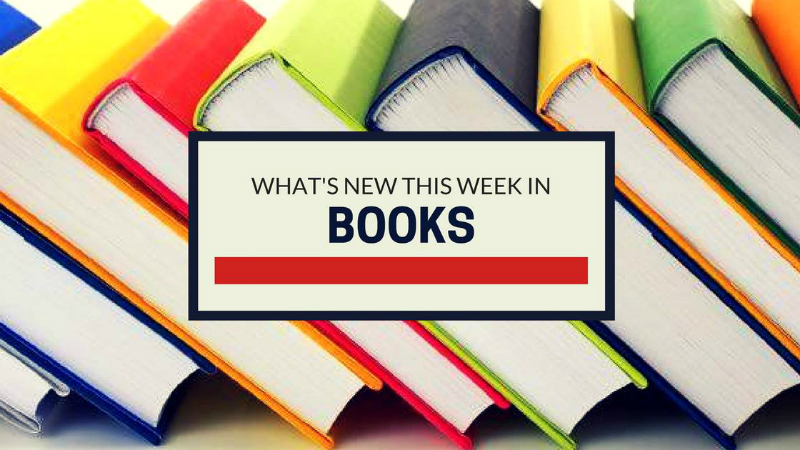 June 26th – 30th*
Fiction
| | |
| --- | --- |
| The Twisted Ones (Five Nights at Freddy's) – Scott Cawthon | The highly anticipated sequel to the bestselling Five Nights at Freddy's: The Silver Eyes. |
| The Duchess – Danielle Steel | The incomparable Danielle Steel breaks new ground as she takes us to nineteenth-century England, where a high-born young woman is forced out into the world—and begins a journey of survival, sensuality, and long-sought justice. |
| Everyone's a Aliebn When Ur a Aliebn Too – Jomny Sun | everyone's a aliebn when ur a aliebn too is the illustrated story of a lonely alien sent to observe Earth, only to meet all sorts of creatures with all sorts of perspectives on life, love, and happiness, all while learning to feel a little better about being an alien—based on the enormously popular Twitter account, @jonnysun. |
| Generation One (Lorien Legacies Reborn) – Pittacus Lore | The first book in a pulse-pounding new series that's set in the world of the #1 New York Times bestselling I Am Number Four series. The war may be over—but for the next generation, the battle has just begun! |
| The Ship of Secrets (Geronimo Stilton and the Kingdom of Fantasy #10) – Geronimo Stilton | I, Geronimo Stilton, was called to the Kingdom of Fantasy for the tenth time! A fairy princess had called me there. She needed my help: The most powerful and dangerous wizard in the realm wanted to capture her — and conquer the entire kingdom! |
Non-Ficton
| | |
| --- | --- |
| Diana: Her True Story – In Her Own Words – Andrew Morton | The sensational biography of Princess Diana, written with her cooperation and now featuring exclusive new material to commemorate the 20th anniversary of her death. |
| The Life-Changing Manga of Tidying Up: A Magical Story – Marie Kondō | From the #1 New York Times best-selling author and lifestyle/cleaning guru Marie Kondo, this graphic novelization brings Kondo's life-changing tidying method to life with the fun, quirky story of a woman who transforms her home, work, and love life using Kondo's advice and inspiration. |
| 101 Asian Dishes You Need to Cook Before You Die: Discover a New World of Flavors in Authentic Recipes – Jet Tila | Authentic Asian Cooking Made Simple for Everyone |
Graphic Novels
Tomb Raider Archives Vol. 2 – Dan Jurgens

This deluxe oversized hardcover collects issues #16-#24 and #26-#34 of the 1999 Top Cow Tomb Raider series and features the art of superstar artists Adam Hughes, Michael Turner, Andy Park, Randy Green, Tony Daniel, and many more!
Black Panther: World of Wakanda – Ta-Nehisi Coates

Collects BLACK PANTHER: WORLD OF WAKANDA 1-6
Harley Quinn Vol. 2: Joker Loves Harley (Amanda Conner)

Exploding from the blockbuster DC Universe Rebirth event from the best-selling creative team of Amanda Conner, Jimmy Palmiotti and John Timms comes HARLEY QUINN VOL. 2: JOKER LOVES HARLEY.
Venom Vol. 1: Homecoming – Mike Costa

Venom is back in his classic form, and deadlier than ever! The symbiote you know and love has returned to New York City. No more "Agent of the Cosmos." No more "Lethal Protector." It's time for a new Venom, and it's great to be bad. But now that Venom is back on Earth and back in the gutter, just who has bonded with him – and turned him back into the slathering, fanged monster? Collects VENOM 1-6
Superboy and the Legion of Super-Heroes Vol. 1 – Paul Levitz, Mike Grell

Continuing directly from the LEGION OF SUPER-HEROES ARCHIVES, this volume includes stories from SUPERBOY AND THE LEGION OF SUPER-HEROES #234-240, ALL-NEW COLLECTORS' EDITION C-55 and DC SUPER-STARS #17.
Descender Vol. 4: Orbital Mechanics

A new chapter of the heartfelt Sci Fi epic begins here by superstar creators JEFF LEMIRE and DUSTIN NGUYEN
Collects issues 17 through 21.
Justice League vs. Suicide Squad – Joshua Williamson

Collects JUSTICE LEAGUE VS. SUICIDE SQUAD #1-6, SUICIDE SQUAD #8 backup story, SUICIDE SQUAD #9-10 and JUSTICE LEAGUE #12-13.
Complete Chester Gould's Dick Tracy Vol. 22 – Chester Gould

Volume 22 includes the complete comic strips from April 13, 1964 through December 26, 1965.
*Please note, all dates are pulled from Amazon and are subject to change