While What If…Miles Morales #1 sparks a fun concept, it doesn't inspire any new ideas beyond insert-this-name-into-this-costume.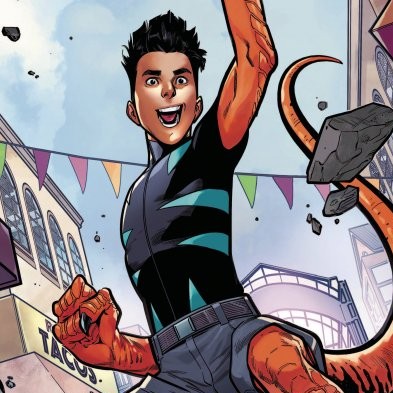 The Marvel Universe's resident teen dinosaur superhero returns to stands in a big way with this week's Reptil #1.
In Guardians of the Galaxy #12, Donny Cates wraps up his run with an explosive family reunion only possible with this ragtag team of cosmic misfits.