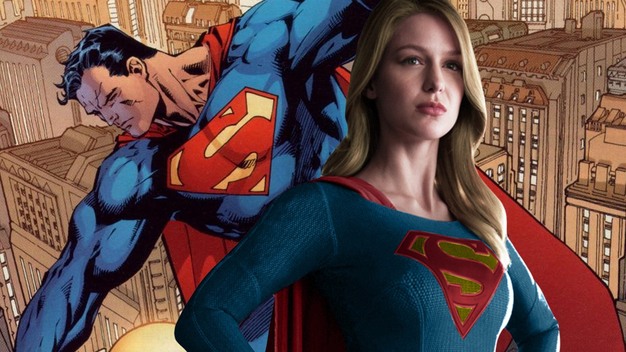 It's still three months until Superman makes his formal debut in Supergirl season 2, but we've got a promo picture right now! Former Teen Wolf star Tyler Hoechlin has already donned the iconic House of El family crest on his red and blue supersuit!
Kiersten Ronning designed this newest version of the Superman costume to invoke the character's New 52 design. This is the first Superman to grace television since Smallville ended in 2011 and it looks like this one isn't afraid of tights!
Hoechlin will make his National City debut as Clark Kent in the first two episodes of season 2. After months of texting, and even a few shadowy glimpses here and there, Clark finally comes to National City to pay his cousin a visit. Fingers crossed that Clark sheds the glasses to fight alongside her!
Interested in learning more about Supergirl season 2? Check out the video below that spills some second season secrets and recaps the entire first season–in song!
Season 2 premieres on October 10th.