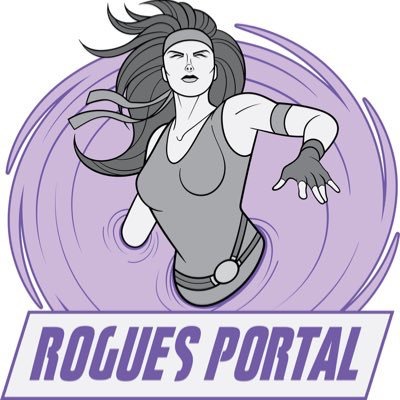 Staff Picks – Week of September 9th, 2016
The end of the week is here!  We hope that you enjoyed Star Trek Day.  If you missed out, there is plenty to read! Go and check out all the content that our contributors worked hard on.  Now it is time for our picks of the week! You know we do, each week a select few of us share with you guys and gals what has been keeping us entertained….besides Star Trek! So without any more delay, here are we go!  Wait, one more delay.  Everyone of us here at Rogues Portal would like to say "Congrats!" to our very own Ryan Holt, who is getting married this weekend!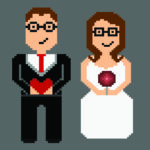 Ryan's Pick of the Week – My Super 8-Bit Wedding. I am getting married on Saturday, and it is 8-bit themed. So this week I have been playing a bunch of old school games, mostly Tetris and Dr. Mario, to get in the mood. I will be wearing socks and shoes form the Nintendo Vans collection that was released earlier this year, with custom designed cuff links and Fire Flower lapel pins. For the music, we had to find classical covers of video game music, which has been an amazing experience. It has lead to us discovering an amazing genre of music, dubbed bit-rock, or chiptune music. This is where a band uses a Game Boy or NES chip to simulate musical notes throughout their songs. Our favorite band from this genre is by far I Fight Dragons, which I highly recommend. It is a very cool form of music, and very catchy. Other bit-rock groups we discovered are Anamanaguchi, known for doing the music in the Scott Pilgram VS The World game. It is going to be a great weekend for sure!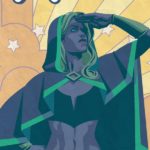 Josh's Pick of the Week – My pick of this week has got to be Alters #1 from Aftershock Comics. What drew my interest into the comic was the fact that this is the first transgender superhero comic book to hit what could be considered as the mainstream with her own comic. Written by a team of diverse creators of different genders, sexual orientations, and races, this book was off to a great start from day one. Our hero, Chalice, is facing transitions from two completely different fronts; not only is she transitioning into the woman she truly is, but she is also coming into powers, making her one of the few special humans known as Alters. Our protagonist is living multiple different lives and each of them has their own problems and interesting perspectives, creating a superbly captivating story. I will have my own, more detailed review of this issue up on the site soon if you're looking for more a deeper take into this fantastic comic. If not, I cannot recommend this book more regardless. Even if you aren't a fan of the book itself, its concept and respectful writing of the subject make it well worth checking out and supporting.
Stephanie Pouliotte's Pick of the Week – I'm not yet halfway through The Vorrh by Brian Catling, but his intriguingly peculiar storytelling that melds history, mythology and fantasy has me eager to recommend this as my pick of the week. I hadn't read anything by Brian Catling before and I only picked The Vorrh off the shelf because it had a cover blurb by Alan Moore praising it as "Easily the current century's first landmark work of fantasy." I don't hold much stock in these promotional quotes, but once I opened the book I found I couldn't put it down. Catling's first foray into long-form fiction, The Vorrh is a post-World War 1 era fantasy and largely takes place in the mysterious, sentient and seemingly endless forest called the Vorrh. For reasons unknown (so far to me) Peter Williams, an English veteran, ventures into the Vorrh alone after the death of his lover, a native of the True People who foresaw her own death. The first scene of the book shows Peter crafting a bow from her sinews and bones, at her instruction, in a grotesque, yet oddly captivating burial ritual. The entire story is a delightfully disorienting read and Catling's hyper-realistic writing engages wonderfully with the more surreal and fantastical elements of the story. This writing style may not be for everyone, but so far I'm finding The Vorrh to be an interesting study in fantasy storytelling.
Greg's Pick of the Week – My pick of the week is Ingrid Michaelson- It Doesn't Have To Make Sense.  We have all been there, you buy a ticket for a band you want to see you fight through traffic, over pay for a beer and just as you are making you way to your seats the opening act that you may or may not have heard of comes out in a stripped down stage to perform. And that is exactly how I first heard Ingrid Michaelson about 5 years ago. Last week Ingrid Michaelson's newest album, It Doesn't Have to Make Sense, came out and since then it has been the exclusive album that I have been playing on repeat in ITunes. The album is filled with with songs that are addictive, catchy, thought provoking, and emotional. The first single from the album titled "Hell No" has the chance to become the break-up ballad for women across the nation, while the song  "Still the One" is the perfect ode to those long term relationships where you are reminded everyday why you are with that person. While the album is filled with a great variety of upbeat pop type songs and slower ballads the song that truly evokes the most emotion is " I Remember Her" which seems to be a tribute to Michaelson's mother who she lost a few years ago. Anyone who has ever had that special motherly figure in their lives will be moved by the raw emotion and pure love that comes across in the song. Do yourself a favor and go get this album right now, and after you love it go grab all of Ingrid Michaelson's other albums if you don't already have them. And one last thing, she is heading out on tour in support of this album so if the tour stops anywhere near you make sure you grab the one you love and head out to see her live. You will not be disappointed.
Here is a link to her video Hell No
Robert's Pick of the Week –  My pick of the week is Kill or Be Killed #2.  Ridley Scott, Martin Scorsese, Alejandro González Iñárritu. When it comes to some creators the audience knows they are going to get quality. That's how I feel about a Sean Phillips and Ed Brubaker book. Between "Criminal", "Fatale" and "The Fade Out" everything they have put out through Image has been absolute quality. There is no one in comics doing a better noir book than Kill or Be Killed. The book messes with narrative structure, and gives us an unreliable narrator, all things that are typically faux paux's and overdone, but with this team on the book it never feels out of place. Also, they begin this issue with a fable and it thematically relates to the book, but, again, in lesser hands would be unreadable, the reader is immediately sucked right in. The fable doesn't advance the plot, but it is paired visually with a sequence that becomes the crux of the issue, and it just works. This issue undoubtedly with the team of Brubaker and Phillips is my pick of the week. If you haven't, check out their previous work. It is worth a gander.