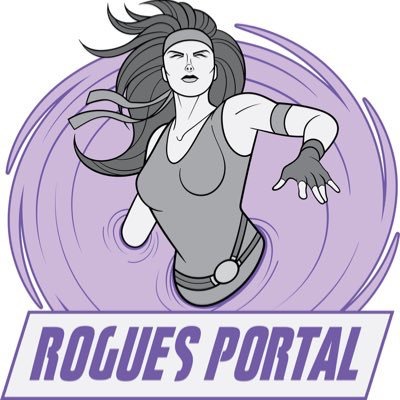 Staff Picks – Week of September 2nd, 2016
Friday is here and so are the staff picks!  You know the deal, each week a select group of our staff share what has been keeping them entertained in the past week.  We love feedback!  Hit us up and let us know what you think of our choices.  Think there is something we should check out?  Let us know that as well! Without further delay, let's check out the picks!
John's Pick of the Week – Anyone that goes to a local comic book shop and has a sizable list of books they pull every week will want to check out my recommendation, an app called Comic Geeks. Available on all platforms, this app is designed for anyone like me that wants to know what books they will be picking up (and perhaps, more importantly, how much they will be spending) in a given week. Sure, pull lists are a convenient way for shops to make sure you get the comics you want but what happens when a book gets missed or there's a new one coming out that you want to remember to pick up off the shelf? Simply find a book in Comic Geek and either choose to pull all of its issues or just one, and the app compiles a list of comics for you each week. Think of it as a digital pull list that's always with you and never misses a book you want. Comic Geek is also incredibly helpful when dealing with DC's current mixed double and single shipping schedule, so you can always make sure you know when one title is coming out that you really don't want to miss. Be aware, though, that the app does constantly update since release dates tend to change, so always check right before going to the shop for the most up-to-date information.
Anelise's Pick of the Week –  My staff pick of the week is Crimson Peak. Yes, it's been out since February, and somehow it's already September, but I finally got around to watching it this past weekend.
Crimson Peak is about a young woman named Edith who is seduced by a handsome and mysterious Sir Thomas Sharpe. Edith, who has been haunted by ghosts since her childhood, finds herself in a new home—a quintessential decaying, gothic mansion—with ghosts and secrets of its own. Yet, Edith soon discovers that the most horrifying monsters may in fact be human.
To be honest, I came to Crimson Peak with no knowledge of what it was about—other than that it was a horror movie directed by Guillermo del Toro, which was certainly enough to catch my interest. This is not a typical contemporary horror movie, as it fits much more within the Victorian Gothic tradition. It is dark and gorgeous and shrouded in mystery. Plus, with a cast that includes Mia Wasikowska, Jessica Chastain, Charlie Hunnam, Jim Beaver, and Tom Hiddleston (to name a few), it's impossible not to be swept away in this visually stunning film. While not the horror I was expecting, Crimson Peak certainly delivers as a Victorian gothic romance.
Hafsa's Pick of the Week –  My pick of the week is The Year of the Flood by Margaret Atwood.  Reading this book showed me how humanity would look if we were viewed from an alien perspective. It is in combination with the realism of such an apocalyptical story that drew me in. The story is set in our world at a point in the future where the situation has degraded to a point where companies are completely in control and are overtly corrupted. Although this story isn't about surviving post an apocalypse, I was constantly in a state of curiosity and eagerness to finish the book. More importantly then the events of the story is how relationships and social interactions are important and how that can push people to act a certain way or become who they are currently. The writing style is easy to comprehend, but not simplistic. The topic is familiar, but not predictable. If that does not convince you, read it because Atwood is a genius!
Robert's Pick of the Week – Without a doubt I recommend Saga. The simple pitch for the book is 'Romeo and Juliet' meet 'Star Wars', but the book is so much more than that. A sci-fi epic rooted in the love of a family. Every time friends of mine ask me, 'Robert what comic book should I be reading', without missing a beat I tell them Saga. What I love so much is how much heart the book has. It would be easy for a book like this to be wrapped up in space politics or in world building each planet, but the deft storytelling of Fiona Staples and Brian K. Vaughan handle everything so well. I was just googling around doing some research on the book, and it sells more trades than 'Walking Dead'. A book that has a T.V. show and arguably one of the hottest creators in comics and Saga out sells it in trades. What I love so much about the book is how inclusive it is. There are P.O.C.'s, characters with different sexual orientations and people from all walks of life. It is a galaxy spanning book but it is also a social stratification spanning book as well. Hop on this train while now so you can enjoy the ride.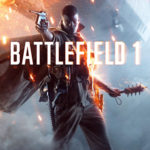 David's Pick of the Week – My original pick of the week by bypassed quick when I saw the Battlefield 1 beta was available for download on the Xbox One today.  When the line is divided in the sand and you have to choose which side to stand on, Call of Duty or Battlefield, I have always been on the side of Battlefield.  Battlefield has always had more depth to it and the game depends on the more teamwork than COD.  This year's installment is based around World War I. That's right people, we are traveling back in time! I jumped into playing Conquest, which is probably my favorite mode in the Battlefield games.  This is a big 64 person war. Two teams of 32 are fighting to get control of specific areas. The one map that is available, Sinai Desert has 7 sectors to capture.  You have your basic vehicles, tanks, planes, jeeps, etc. What I found interesting is that you can ride a horse.  What I did not find interesting is that you shoot the damn horse in the head and he keeps getting it.  Hopefully this is changed in the final release. However, it was kinda cool riding a horse around the map.
As you rank up, you get war bonds, which will allow you to purchase better weapons and accessories.  The melee is fun, you have various types of blunt instruments to attack your enemy, A shovel, trench knife, and a club were the only ones I have seen so far. I'm sure there are more. I hope there are more!  The standard choices of solider that has been in previous games are still there to select. Ranging from infantry soldier to sharpshooter, each with their own special weapons and abilities.
I have had fun with the game so far. I plan on playing it a lot more tonight. My only real complaint at the moment is how the game progresses.  Usually there is a ticket counter that counts down to zero to determine a winner. This time around, you have to play to 300.  I have never seen that number achieved. Usually the time clock hits zero and whoever is the closest to 300 wins. I hope they change back to the ticket system and I read that it might be a possibility.  So if you have an Xbox One or PS4, download and check it out!