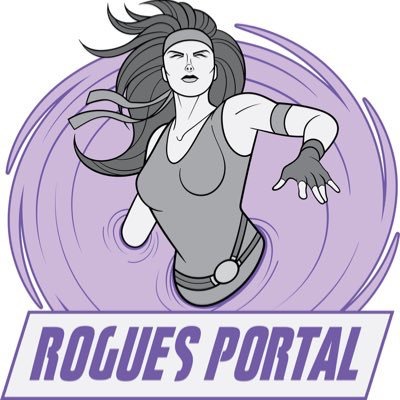 Staff Picks – Week of August 12th, 2016
The picks are back after taking a week off! Where did they go? Is it possible that nobody on staff enjoyed anything?! Seems more probable that life ended up in the way. But the staff picks are back now! So take a time out from talking about Suicide Squad and watching the Olympics in Rio and check out what our staff picks of the week!
---
Hafsa's Pick of the Week – My recommendation for this week is S by JJ Abrams and Doug Dorst.  This book confused me when I first got it because the cover had S by JJ Abrams and Doug Dorst, but the physical book had Ship of Theseus by VM Schwarts. The confusion lasted until I read the description. This book is not only about reading the actual content, but also about reading the commentators' experience of the content. It is an experiment in understanding how two people can see the same material vastly differently and how an interactive story can change your perception of the narrative. To top it off, there is a mystery and a puzzle to be solved. The book can be read in so many different ways so the reader can appreciate the artistry behind its creation. Read it as a story written by Schwartz, read it for for the comments in the margin, then read it all together.
---
Ryan's Pick of the Week –
This week I have been revisiting 
All-New Ghost Rider
, since Robbie Reyes will be coming to
Agents of SHIELD
next season. The entire series is sadly only 12 issues, but writer Filipe Smith hits the ground running and doesn't stop, making sure each page is worth the turn. The story focuses mostly on Robbie and his relationship with his brother Gabe, with the serial killer spirit of Eli Morrow haunting Robbie in the name of vengeance. Oh, and this Ghost Rider has a kick ass muscle car imbued with flames and vengeance as well, not a bike. Tradd Moore handles the line work for the first arc, with Damon Scott taking over for arc two. The final two issues served as a mini-arc as the Marvel Universe headed towards
Secret Wars
, and sadly Robbie Reyes hasn't been seen since, outside of the excellent Ghost Racers mini from
Secret Wars
. This Tuesday Marvel announced that there will be a new ongoing series titled simply
Ghost Rider
, coming in November. Filipe Smith is returning to the writer's seat, as well as doing cover pieces. Co-creator Tradd Moore will handle both writing and art in a small backup story in the first issue, but new comer Danilo Beyruth will be handling art for the main arc. November can't get here soon enough.
---
John's Pick of the Week –
This week I'm recommending a show on Netflix and no it's not
Stranger Things
! You've watched that one already. So
tonight
settle in for something completely different and check out
Chef's Table
. It's a documentary series about world-class chefs, produced by David Gelb, who directed the absolutely wonderful
Jiro Dreams of Sushi
. Each episode focuses on one of the best chefs in the entire world, not only showcasing their world-renowned restaurants but demonstrating how their style of food differs from thousands of years of tradition. It's fascinating to see someone like Magnus Nilsson, who cooks Nordic cuisine in a part of Sweden so cold and isolated that he has to pickle and store most of his ingredients because he can only grow vegetables and herbs for a few months out of the year. Even if you don't consider yourself a "foodie," it's worth checking this series out if not for the shots of the food alone. They'll make you hungry… until you find out what they are.
---
David's Pick of the Week –
My pick of the week is the 1983 cult slasher
Sleepaway Camp
. I have been dragging my feet in picking up the Blu-Ray to this and finally snagged it a couple of weeks ago. The film is about a young girl named Angela. After a boating accident that kills her family, she is shipped off to live with her aunt and cousin. The aunt sends them both to camp one summer and shortly after their arrival, campers start to die. The film is known for its twist ending, which is also considered by some to be one of the most shocking and surprising endings to a horror film. I know the first time I saw the ending, I was like "WTF?????" The movie spawned two more sequels but neither are as good as this.  If you haven't seen it, it is well worth the watch!