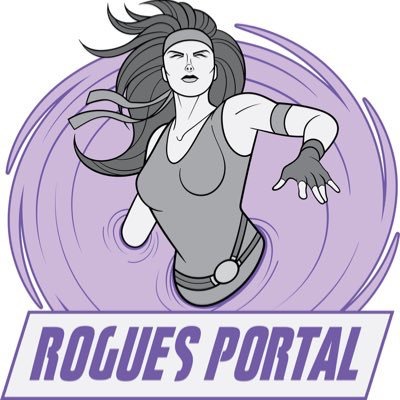 Rogues Portal Staff Picks – Week of June 24th, 2016
Friday has come and the weekend is here! It is time to relax and enjoy life before the grind of Monday comes back to haunt us.  We hope that you are enjoying the content our contributors create for your enjoyment.  Each of them work hard to keep you informed and entertained.  Oh, one other thing!  I don't have an official pick this week, but if I did, it would be traveling to DC to see Guns N Roses on Sunday! I am psyched!!! Ok, without further ado, here are the Staff Picks of the Week!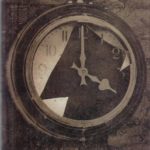 Hafsa's Pick of the Week: My pick of the week is Time's Arrow by Martin Amis.  This sci-fi book may be hard to find at times since it is out of print, but it does circulate in used bookstores, libraries, and Amazon. However, Time's Arrow is a literary experience as well as an ethical one. It follows two characters one in the correct chronology, the narrator, and the other in the reverse chronology, the protagonist. The science fiction part of it is produced out of its premise. The story explores innate judgements and developed ones as well as observation and interpretation. It also explores guilt, the holocaust, the life of a doctor, love and the lack of it, and what good and evil mean. I loved the book more for its exploration then the actual narrative and I believe it is a must read.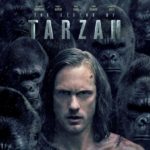 Stephen's Pick of the Week: My pick of the week is The Legend of Tarzan.  I'm cautiously optimistic of this movie. The cast is solid, and the trailers have looked good. Key to me is that it looks like we're not getting idiot Tarzan. I remember reading someone, I think it was Bill Willingham, talk about how he hated the old movies because the Tarzan didn't reflect the intelligence that Tarzan showed in Burroughs original books. This seems to show that version of Tarzan. Just as importantly, it's not another bloody origin story. It's nice to see a different story of Tarzan other than the first time he meets Jane. Thus it is with cautious optimism that I recommend this film as my pick.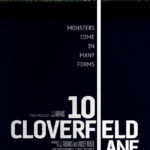 John's Pick of the Week:  This week I sat down and finally watched 10 Cloverfield Lane, the quasi-sequel/not entirely related relative to 2008's Cloverfield.  As a fan of the original movie, I absolutely loved what 10 Cloverfield Lane did as a movie both complete separated from its predecessor yet oddly similar in a lot of regards. This is also one of those rare cases where the trailer for the movie gives away only key sequences in the first half hour of the movie; there was a good hour of this movie where I had no idea what to expect, and that's when 10 Cloverfield Lane gets bonkers. Don't let anyone spoil anything about this one for you (if you somehow weren't already spoiled when it came out in theaters) and just enjoy the palpable tension that practically oozes out of this movie. Oh, and Mary Elizabeth Winstead might be the most capable heroine in any horror movie ever. Just saying.
Ryan's Pick of the Week:  OJ: Made in America has been consuming my nights off. The five part documentary is available through most On Demand services, and is compelling from the first frame. Growing up I remember three things about OJ and the trail: The freeway chase, "If it (the glove) doesn't fit, you must acquit", and the verdict. This documentary series helps provide context for people who didn't grow up with him as a sports legend, and really showcases his downfall. It also weaves a double story line with everything else going on in LA and the Athletics world at the height of OJ's popularity, and why the verdict in the murder case was so controversial. I am using this as a primer before watching American Crime Story, but I just don't know if it will match up to the careful curation of this masterpiece series.
Heidi's Pick of the Week: My pick of the week is the podcast Cortex, hosted on the RelayFM network by CGP Grey and Myke Hurley. While officially the podcast is described as discussion about "the methods and tools they employ to be productive and creative", there is definitely more to it. If you are familiar with CGP Grey from his YouTube channel or from his very popular Hello Internet podcast, you will know he can have some rather odd-seeming work practices and personality traits. Hearing him go into detail about these things, justifying them and seeing how effecient (most of the time) they are for him is just fascinating to me. Myke is a personal hero of mine for all of his podcasting accomplishments, considering he is only in his mid-twenties. Hearing how and what these two different successful people work not only is entertaining (these two gentlemen are hilarious), but a great learning experience and perhaps a little bit inspirational as well. I honestly believe there is something for everyone.