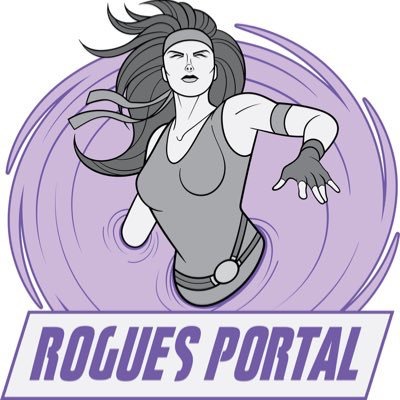 It's Friday already, which can only mean one thing! Staff picks of the week!  Each week, we select a group of our contributors to share with you guys one thing that they have enjoyed and think that you will enjoy as well!  We all thank you for visiting our site! I try not to sound like a broken record, but we do hope that you like what we put on display for you.  Check us out on Twitter and Facebook as well! We have "Question of the Day" and love to hear from you!  Let's check out what the staff has picked for you this week!
Amelia's Pick of the Week – My staff pick of the week is Full Frontal with Samantha Bee. After spending many years as a correspondent on The Daily Show, Bee, like Colbert, Oliver, and Wilmore before her, graduated from Jon Stewart's program to go on and create her own late-night, pseudo-news program. Full Frontal is a weekly show airing Mondays at 10.30 on TBS and is the only late-night program being hosted by a woman. That's currently and pretty much EVER. That's a huge deal and I couldn't think of anyone more appropriate than Bee. She's completely unafraid of any criticism that might come her way and features stories about women's health or neglected rape kits with the wit and frantic speed which we've come to associate her with. Even just regular news gets a female-centric spin. It's groundbreaking. It's smart. It's funny. It's absolutely something you should be viewing week to week. Watching her call a fat, pompous sheriff that denies that rape is rape no matter what a 'giant pink hamster fetus of a man' will make your life.
Rhian's Pick of the Week – My staff pick of the week is 19 Days. I know I know I didn't long write a review about it, but it has taken another path yet again and it keeps getting better!!! 19 Days is a manga created by mangaka Old Xian, it's based on two middle schoolers and their adventures together. A new chapter comes out each week and there on average only 8-11 pages long. Why is this my pick of the week? Well, first I advise you that you need to read it from the beginning!!
This is how I'll break it down to you;
19 Days at the start: cute comedy about two best friends
19 Days in the middle: PAIN. ANGST. CRISIS. EMOTION
19 Days now: Action, Mafia/Gang Movie
I literally have no idea what's going on with this manga. I do not have a clue. But one thing I know for sure is that I cannot for the life of me stop reading and it's the highlight of my week when a new chapter has been translated.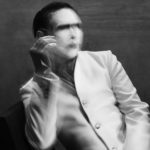 Nicole's Pick of the Week –  My staff pick of the week of the week is the Marilyn Manson album, Pale Emperor. I'm a year-and-a-half late to the party, but I have an excellent excuse! Back in the early nineties, my little brother listened to Marilyn Mason incessantly. He also wore a chain with a steak bone around his neck, so let's just call it his experimental years. All I knew was that Marilyn Manson was a lot of yelling and noise, and I just wanted it to stop.
My musical tastes are certainly not mellow. Tool, NIN, and System of a Down are some of my favorites. I just don't like screaming. Also, I refused to listen to my brother when he tried to make me listen to more of Manson's music. Thus, I have not followed Marilyn Manson much over the years (though I noticed a pleasant change when Trent Reznor was involved in the production) and, not really related, but Dita Von Teese is gorgeous.
Ironically, my discovery of Pale Emperor as a great album came from the same person who made me dislike the music in the first place. I recently visited home, and my brother was blaring music from his car as we hung out on his porch. I really liked it and asked who it was and he told me.
So. I like to think I'm an open-minded person. I like to admit when I'm wrong. So! Here, I will publicly state that my opinion of Marilyn Manson, and their level of talent has been upped by several notches. Perhaps the involvement of Tyler Bates has something to do with it, regardless of anyone's opinion of his films… Pale Emperor is evocative and edgy, and has a more mature (but no less progressive) sound than in previous work. Also, who knew Marilyn Manson could sing?! Probably lots of people, except me.
*Cue dramatic announcement music*
Billy's Pick of the Week –  My staff pick of the week is the song Bustin by Neil Cicierega. In the build up to July 15th, I find myself consuming a lot more Ghostbusters media than usual. Of everything I've come across, Bustin is by far the most ridiculous. Created by Neil Cicierega of Potter Puppet Pals, you might consider Bustin to be a modern-day example of YouTube Poop. Yet it's so much more than that. Genuinely entertaining, it actually works in a strange way as a song that stands on its own. Cicierega has skillfully cut apart and stitched together parts of Ray Parker Jr.'s original Ghostbusters theme song to create a new piece of silly, nonsensical, musical art. The humour is occasionally a little crude for my tastes, but surreal lyrics like "I ain't 'fraid of no sleep" or "an invisible bed" are my type of crazy. The ever-repeating vocal of "feel gooood, feel gooood" ensured how this tune has kept popping back into my brain at two o'clock in the morning. Check it out here!
David's Pick of the Week –  My staff pick of the week is the movie Turbo Kid. I had a few of my friends bug me constantly until I watched it. And it was pretty good!  You can find the movie on Netfilx. The main character simply known as The Kid, is a scavenger in a post apocalyptic era that is obsessed with comic books. While searching for treasures, his path leads him to meet a mysterious girl named Apple, who gets kidnapped by an evil overlord named Zeus (Michael Ironside). The Kid stumbles across a device known as the Turbo Glove that arms him with super powers and he sets out on a mission to save Apple. Turbo Kid is both a parody and a tender tribute to the 80's  It also has over the top gore that isn't CGI! The characters are likeable, there are moments where it is cheesy, but the movie has heart. Turn on Netflix and check it out!