Happy Birthday to us! That's right everyone, we turned one year old on March 1st! Thank you all your support and we hope you continue to enjoy everything to come in the future! As for now, it's Friday! It is time for the Staff Picks of the Week! Each week a select few of our staff share with you what has been keeping them entertained. But before we get to the picks, I always take the time to review what has been going on at Rogues Portal in the past week. So, let's begin!
This week we have comic book reviews for Britania Volume 1, High Sarah Corps #1, Agents of PACT #1, The Dregs #2, Animosity Volume 1, and Amerikarate #1 just to name a few. And don't forget to check out the latest issue of our own Sunny and Owl Girl! We have you covered with movies and TV. Check out reviews for the latest episodes of Riverdale and Legion. We have movie reviews for Kong: Skull Island and I Don't Feel at Home in This World Anymore. We also have a big podcast family! Listen to the latest episodes of Comicsbound, Scooby Dos or Scooby Don'ts, The Comics Agenda, and The Missfits return with a new cast of leading ladies! Show them some love! And now ladies and gentlemen, on to the staff picks of the week!
---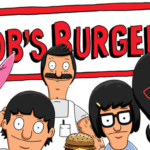 Rhian's Pick of the Week – My Pick of the Week is the animated television series Bob's Burgers. The current series has been fantastic and it stands out as one of the sweetest adult animation series for me. Every episode is heart warming and we can all agree that Linda and Bob are definitely relationship goals! The way they encourage and love their kids is refreshing in comparison to other adult cartoons such as Family Guy and American Dad. They never discourage their kids and support each of their decisions, even if Tina's can be somewhat questionable.  The recent Valentine's episode was one of my favourites. Never has an episode evoked so many different emotions from me; happiness, joy, sadness, I experienced them all form this glorious episode! I cannot wait for the upcoming episodes!
---
Heather's Pick of the Week – It's con season! That glorious, magical season where all my geeky dreams come true. With Emerald City Comicon this weekend (March 2 – 5) in Seattle, WA, my pick this week is The Complete Tales From the Con from Image. These single-strip comics ran for over four years on their online home and feature writing by Brad Guigar (Evil Inc.), and art by Chris Giarrusso (G-Man) and Scoot McMahon (Aw Yeah Comics). Inspired by ECCC, the collected edition, which was released by Image on 03/01/17, show panels from the perspectives of con-goers, retailers, and creators. Most of the panels played straight into my love for meta, while some were just a little too real. Like, we all know the fanboy dripping water all over original artwork at a booth is totally not cool. The collection offers quips about cosplay and insight about comments being made on the other side of the table. Creators, we know sometimes you hate us fanboys and fangirls – but we thank you for what you do anyhow.
As the collection neared its later stages, it did seem to move away from the jokes about conlife and branched out into more general comic-y topics. This did not make the collection any less enjoyable. One day I hope to make it to ECCC, but for now this will have to do. Check out The Complete Tales From the Con so you can feel the warm embrace of con-related nostalgia long after the showroom floor closes!
---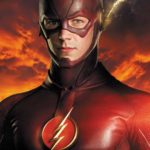 John's Pick of the Week
– My pick this week are the two latest episodes of
The Flash
titled "
Attack on Gorilla City
" and "
Attack on Central City
." This two-parter is, as the name implies, a return for Gorilla Grodd, who was last seen being sent to Earth-2 and has obviously been up to some things since then. Grodd is one of my favorite DC villains and is completely outrageous, so I'm kind of surprised how well he's been portrayed in this show. He can look a little hokey at times, but the show plays him like the legit threat to The Flash. One of the best things about these two episodes is that Grodd's mind control ability leads to many of the actors (including Jesse L. Martin) doing great "Grodd voices" as the giant gorilla speaks directly through them. It sounds ridiculous and it kind of is, but it's also quite terrifying at times. With all due respect to
Supergirl
,
The Flash
is my favorite superhero show, and these episodes are the reason for that continued love.
---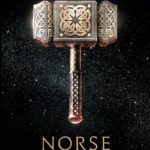 Robert's Pick of the Week
– 
A few weeks ago, Neil Gaiman dropped the Norse Mythology book and I've been in love with it ever since. Neil is a master of the written word. He can write anything and I will buy it. He has dabbled in Norse Mythology before with the Sandman series, but this is complete immersion. Ever since my mythology 201 class in college I've had a weird obsession with the mythology of the Northern Germany/Jutland Peninsula. What I enjoy most is the eagerness in which they embrace a very difficult world. The harshness of that part of the world definitely seeps into the writing but there is a certain 'joie de vivre' for life that I admire. I certainly wouldn't be that way in the same situation. Without spoiling too much, Gaiman gives all the best lines to Loki. He seems to be a lover of the god of mischief and all the words Loki speaks are absolutely killer. Do yourself a favor and check this out.
---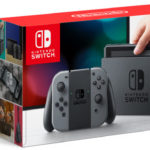 David's Pick of the Week – My pick this week is the Nintendo Switch. Yes, I won't be able to play it until this evening but I am looking forward to a new Nintendo gaming system! It has been a long time since I have owned any gaming system by Nintendo, I'm hoping that I will not be disappointed. I think I will use it mostly as a portable system then hooking up to my TV. But I'm basically just hoping I will like it. I'm sure I will pick up Zelda and hope FIFA comes out sooner than later! Check out the site later in the week, I am sure I will be sharing my first impressions. If you are standing in line hoping to get one, good luck!