Friday is here, it's time for the Staff Picks of the Week! I'm currently working on this as I watch Riverdale. This has been my new routine since the show has begun. I am still shocked that I have kept up with this show! Take a look at Amelia's review of Episode 4. Anyway, Staff picks! Each week a select few of our staff share with you what has been keeping them entertained. But first, I'm going to share what's been going on this week at Rogues Portal!
It has been a good week for comics! Check out reviews for The Once and Future Queen #1, Justice League of America #1, The Old Guard #1, Rocket Raccoon #3, and digital comic Quince #1 & 2. There are some new movies being released soon! Take a look at our reviews for the highly anticipated Logan and Get Out. On our Webcomic Spotlight this week, we take a look at Echo's Rift and Rising Sand. Don't forget to check out the latest issue of our own webcomic Sunny and Owl Girl! Podcasts! We have a strong stable of podcasts! Take a listen to the latest episodes of Comicsbound, Scooby Dos or Scooby Don'ts, The Comics Agenda, and one of our new ones Not Enough Resources, a podcast dedicated to gaming! We have plenty of content to feed your every desire! Long live the new flesh! Ummm, I mean enjoy the Staff Picks of the Week!
---
Amelia's Pick of the Week – My staff pick of the week is the YouTuber ProJared. Manning two channels, ProJared does reviews on his main channel, and let's play videos on his secondary channel. I started on the main channel with his relatively all-ages video game reviews. All-ages meaning the swearing is bleeped and the games usually stay below an M-rating. When I began watching his gameplay channel, the difference is kind of shocking. But in a way that pleases me to no end: constant and creative swearing, a bunch of horror games, and unscripted commentary that's always hilarious. He's literally the only let's player that I'm into no matter what game he's playing. I'll put on some ProJared gameplay and tell myself it'll be background noise while I do other stuff, only to find myself completely enraptured with what he's doing. I did just that while writing this Staff Pick, and a paragraph that should have taken me five minutes took through his newest Resident Evil 7 video and two videos into his Alone in the Dark playthrough! So I guess what I'm saying is, if I can't be productive, no one can! Go watch some ProJared!
---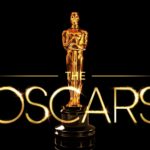 Michael's Pick of the Week – My pick this week is the 89th Academy Awards, broadcasting this Sunday at 8:30 PM Eastern Time. The Oscars are generally out-of-touch and out-dated but they're still pretty funny to watch. Get a viewing party going, hang out with friends and cheer on your favourites. This year has a pretty solid slate of nominees with La La Land, Arrival and Moonlight leading the pack. As usual, a lot of the categories are locks but there are still some interesting races to watch. The Best Actor category seems to be a head-to-head between Casey Affleck's subdued pain in Manchester by the Sea and Denzel Washington's powerhouse performance in Fences. Does Moonlight have a shot at taking the Best Picture prize from La La Land, the assumed winner? I wouldn't bet on it, but I'm excited to watch and find out.
---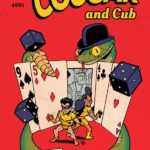 Adrian's Pick of the Week -My pick of the week is Cougar and Cub by Nick Marino and Daniel Arruda Massa. This is such a fun, funny, larger than life look at super-heroing and work place relationships. Its hilarious and actually makes me laugh out loud, which let me tell you is rare. Action Lab's Danger Zone imprint is producing some great books for mature readers but at present this is my pick of the bunch. If you're a straight up prude; maybe don't read this. If you are like me, you are somewhat of a deviant, you'll probably like it. A lot. Plus Nick, Rosie and Daniel the creators are super cool and nice people to boot.
---
Greg's Pick of the Week – The second issue of Supergirl Being Super picks up right where the first one ended. There is panic all around as a massive earthquake has hit the school. Kara rushes to save her friends and just as things seem to be going well, the problem of Kara powers going out rears its ugly head. As the issue comes to an end we find out the failing of her powers might not be as random as they once seemed.
Without giving away to much, Kara and the community are faced with a horrible tragedy because of the earthquake. Tamaki truly does a wonderful job showing the emotion that Kara is going through because of the loss. It is not done in a way that a super powered person might deal with such tragedy but instead it is approached the way that most teenagers would handle it, which is brooding, crying, and general awkwardness. The way the story is told adds great depth and emotion to the character of Kara.
Of course a superhero book wouldn't be a superhero book with a few mysteries and an enemy. We find out that the track coach gave special fitness trackers to only three of the girls on the team, while taking an interest in their well being since the accident. A point that is not lost on Kara. In addition as the second issue ends we find out there may be some mysterious figure controlling things behind the scenes.
I can not recommend this book enough. Tamaki's writing is brilliant and emotional. The art from Joelle Jones is bright and colorful while grounded in reality. Go grab issue number two today.
---
Billy's Pick of the Week – My staff pick is The Immortal Nerd by creator Hanna-Pirita Lehkonen. I talked a little bit about this webcomic on Comicsbound this week, but I need to keep going on about it here because The Immortal Nerd is just so overwhelmingly positive and FUN that it makes me want to scream. The colours are bright and vivid with a minimalist style evoking wild cartoon antics. Characters like Nokia and Trash Lord are absolute treasures, and you just fall into seeing these friendships blossom and thrive as the comic goes on. There's drama and conflict, but none of it is long lasting and everyone in the comic is just so gosh darned GOOD at their core that it makes reading The Immortal Nerd a really fun time. You'd think a violent gang member wouldn't blush. This one does when his crush talks to him. With over 79 "episodes" posted, it's a terrific binge.