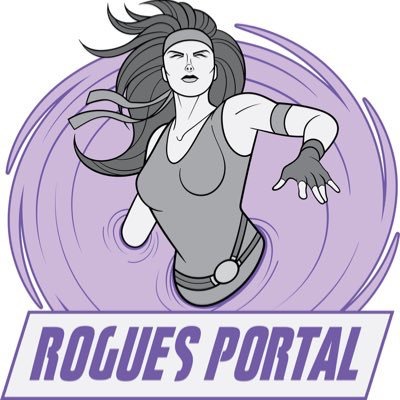 Staff Picks of the Week – December 2, 2016
It has been a fast week! Friday is here and so are the Staff Picks of the Week! Each week a select few of our staff share with you what has been keeping them entertained lately. Before we check them out, let me give you a glimpse into what has been going on at Rouges Portal this past week. Each week we start out with new releases for the week in music, video games, books, movies and tv. Rhian takes us to her side of the world and gave us a look into the Cardiff Comic Con. Andrew interviews Ian MacIntyre from the the popular Canadian satire site The Beaverton. Nicole begins her series Origins and Firsts with a look at Cloak and Dagger. And as always we have you covered with comic reviews. Check out our own Sunny and Owl Girl, as well as reviews for Skip to the End #3, No Angel #1, A.D After Death: Book One, and the highly anticipated Motor Crush.  You like podcasts? We have podcasts!  Check out the latest episodes of Comicsbound, with Stephanie interviewing the writer of No Angel, Eric Palicki. Also take a listen to Scooby Dos or Scooby Dont's and Marvel Cinematic Origins.  We always have plenty of new content, so stick around and check it out!  Now on to the Staff Picks of the Week!
---
John's Pick of the Week – Like most people with eyeballs, I've been watching Westworld religiously. But I'm not here to recommend Westworld. Everyone is already watching it, so instead I'm going to recommend a podcast from the Bald Move network called Watching Westworld. If you're the kind of person that watches an episode of Westworld and wants to discuss fan theories and other aspects of the show that would drive a normal person to no longer wish to associate with you, this podcast is perfect. Hosts Jim and A. Ron break down each episode scene by scene, discuss what worked and what didn't, and answer fan emails that usually contain enough out-there theories to make your head spin. There's a real intelligence to their conversation, too, and that's carried over into all the other TV shows they cover, so if you are a fan of Walking Dead or Game of Thrones, seek out those podcasts as well. Just do a search for "Bald Move" on your favorite podcast device and reap the benefits of hours of free entertainment.
---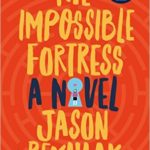 Anelise's Pick of the Week – I received an advance reader's copy of The Impossible Fortress by Jason Rekulak. When I first read (and immediately loved) Ernest Cline's Ready Player One, and then his second novel Armada, I realized that I am a huge fan of what I am terming video game literature. And what's even better than a novel about a video game? One that also feeds our fascination with the 1980s (as Ready Player One did, and now The Impossible Fortress). Rekulak's novel is Stranger Things meets The Breakfast Club, and it's (no surprise here) awesome! In this novel, Billy Marvin, a fourteen-year-old computer geek, is pulled into a plan to snatch a copy of a Playboy magazine from a local mart; however, what Billy does not expect to find at the store is the manager's daughter, Mary Zelinsky: a seriously skilled programmer. This is a story about video game design, geek culture, and adolescence, and it's so good. You can even visit the author's website and play a faux-8-bit adaptation of the computer game Mary and Billy design. The Impossible Fortress comes out February 7, 2017, so mark your calendars!
---
Josh's Pick of the Week – This week I'm a little late to the party when it comes to my pick, Hearthstone. Most people in the nerd community have at least heard of this digital card game from Blizzard, it's in the same vein as games such as Magic and Yu-Gi-Oh, but featuring creatures from the Warcraft universe. Of course it has its own twist to make it standout from other games, one of them being that, since it's digital, players can access the game from practically any device, mobile or desktop. Since the game has already been out for quite a while it already has multiple expansions, each with its own story and many new cards, the newest one was just released earlier this week. It's a deceptively simple game that is so much fun to play and is free to download. A simple and free card game that allows you to compete against players around the world, there's no reason not to try it out.
---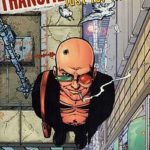 Robert's Pick of the Week –  With the political situation of the United States, I feel like it's the perfect time to reread Warren Ellis's Transmetropolitan. Warren Ellis, in my opinion, is a master storyteller. Spider Jerusalem is the perfect protagonist for the political era we are going into. Full of spite, anger, and cynicism he tackles all the problems of "The City". "The City" is this giant metropolitan that represents all the problems of all capitalist democracies. The series tackles everything from religion to gender and centers on politics. There is this whole story line, and much of the later series centers on the conflict with politicians that must be read. I wholeheartedly endorse Transmetropolitan to any readers who want a witty, daring social satire that is surprisingly prescient.
---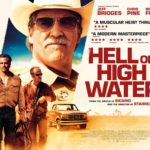 David's Pick of the Week – My pick of the week is the film Hell or High Water. Ben Foster and Chris Pine play brothers that rob banks in an effort to save their family's land from foreclosure. Hot on their trail are a pair of Texas Rangers played by Jeff Bridges and Gil Birmingham. The script is brilliant as well as the actors. I am a big fan of Jeff Bridges and he shines in this as the Ranger that is going to retire in 10 days. A bit cliche, yes, but it works. Chris Pine surprised me as well, as I am really only familiar with him as Captain Kirk. I thought he pulled off an excellent performance.  I don't want to say much more about the film, I don't want to spoil anything, but I highly recommend checking this out. You can also read Ryan's review for it here!