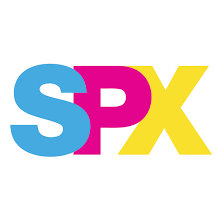 The Small Press expo is less than a couple months away, and good news continues to come from the SPX camp as the event approaches. If you have never been, it's definitely a con worth attending and even travelling for. With a friendly, funky  atmosphere and relatively intimate venue, it captures the essence of what independent work is about, and is becoming an increasingly popular destination for fans of indie comics and art across the country. Seriously, it's pretty cool. Below is the most recent news straight from SPX 2016, the con and it's mission, and it's famous Ignatz awards.
Small Press Expo Announces Lisa Hanawalt, Jeffrey Brown, Charles Burns and Sarah Glidden as Special Guests for SPX 2016
Small Press Expo is proud to announce Lisa Hanawalt, Jeffrey Brown Charles Burns and Sarah Glidden as special guests for SPX 2016. These guests are in addition those previously announced for the 40th Anniversary of Fantagraphics celebration; Daniel Clowes, Carol Tyler, Jim Woodring, Drew Friedman, Jaime & Gilbert Hernandez, Ed Piskor, SPX first timer Trina Robbins, and a rare festival appearance by Joe Sacco.
Hot Dog Taste Test serves up Lisa Hanawalt's devastatingly funny comics, saliva-stimulating art, and deliciously screwball lists as she skewers the pomposities of foodie subculture. From the James Beard award-winning cartoonist and production designer/producer of Bojack Horseman, Hot Dog Taste Test from Drawn & Quarterly dishes out five-star laughs, as Hanawalt keenly muses on pop culture, relationships, and the animal in all of us.
Jeffrey Brown is the bestselling author of Darth Vader and Son as well as the Jedi Academy series from Scholastic Books. He began his comics career withClumsy and other autobiographical comics that chronicled everyday awkward and intimate moments from life. His new book, Lucy & Andy Neanderthal from Random House Kids, is a heavily researched middle grade story about prehistoric cavemen kids. He lives in Chicago with his wife and sons.
Charles Burns is renown for his epic graphic novel Black Hole, for which he won the Eisner, Ignatz and Harvey Awards. In addition to work in set design, posters and advertising, he has worked for such periodicals as Raw, The Believer and The New Yorker. SPX 2016 will see the debut of Last Look from Penguin Random House, which presents the Nitnit Trilogy of the previously published X'ed Out, The Hive and Sugar Skull in one volume.
Cartoonist Sarah Glidden accompanies her two friends—reporters and founders of journalism non-profit—as they research potential stories on the effects of the Iraq War on the Middle East and, specifically, the war's refugees. Joining the trio is a childhood friend and former Marine whose past service in Iraq adds an unexpected and sometimes unwelcome viewpoint, both to the people they come across and perhaps even themselves. The group travels across Turkey, Iraq, and Syria, with Glidden's observations resulting in her latest book, Rolling Blackouts, that will debut at SPX 2016 is published by Drawn & Quarterly.  Glidden (How to Understand Israel in 60 Days or Less) records all that she encounters with a sympathetic and searching eye. Painted in her trademark soft, muted watercolors and written with a self-effacing humor,Rolling Blackouts cements Glidden's place as one of today's most original nonfiction voices.
In the next few weeks, SPX will announce the international guests coming from all over the world to attend the show, the 2016 Ignatz nominees and a full slate of programming.
SPX 2016 takes place on Saturday and Sunday, September 17-18, and will have over 650 creators, 280 exhibitor tables and 22 programming slots to entertain, enlighten and introduce attendees to the amazing world of independent and small press comics.
Small Press Expo (SPX) is the preeminent showcase for the exhibition of independent comics, graphic novels, and alternative political cartoons. SPX is a registered 501(c)3 nonprofit that brings together more than 650 artists and publishers to meet their readers, booksellers, and distributors each year. Graphic novels, mini comics, and alternative comics will all be on display and for sale by their authors and illustrators. The expo includes a series of panel discussions and interviews with this year's guests.
The Ignatz Award is a festival prize held every year at SPX recognizing outstanding achievement in comics and cartooning, with the winners chosen by attendees at the show.
As in previous years, profits from the SPX will go to support the SPX Graphic Novel Gift Program, which funds graphic novel purchases for public and academic libraries, as well as the Comic Book Legal Defense Fund (CBLDF), which protects the First Amendment rights of comic book readers and professionals. For more information on the CBLDF, visit their website at http://www.cbldf.org. For more information on the Small Press Expo, please visit http://www.smallpressexpo.com.
Copyright (c) Small Press Expo, All Rights Reserved