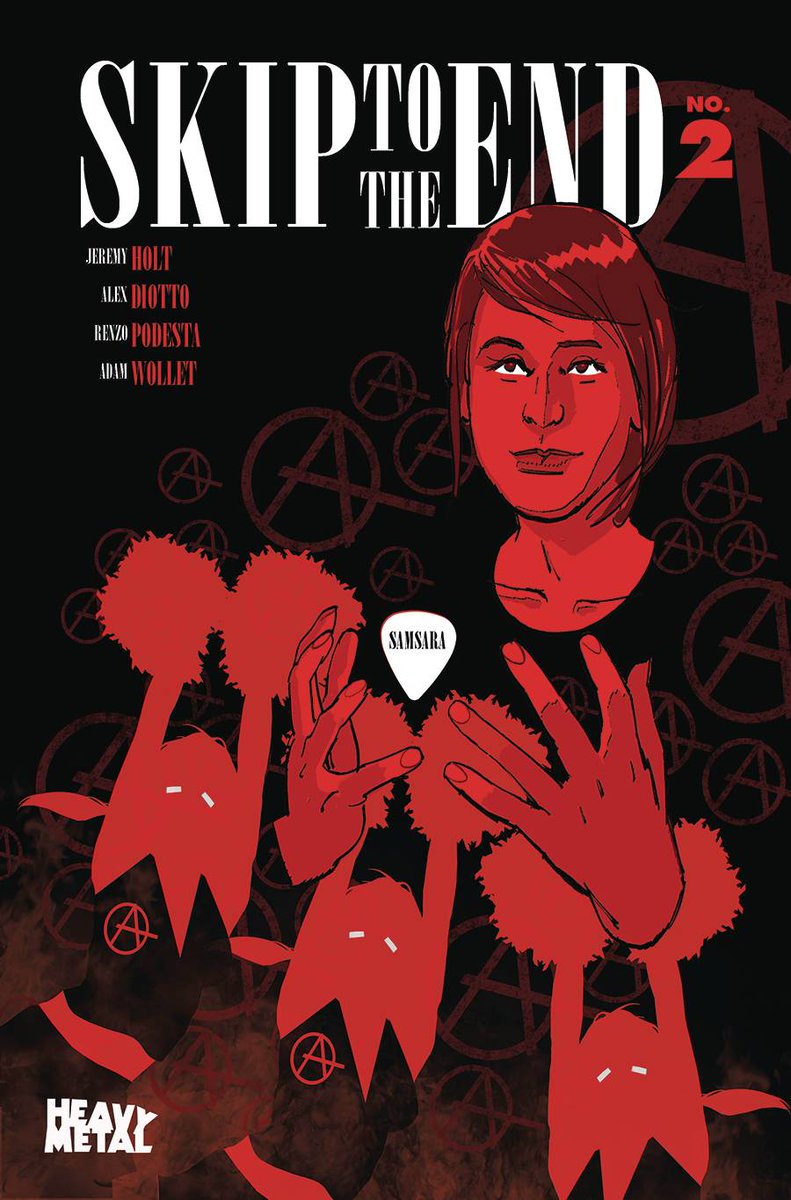 Skip to the End #2
Publisher: Heavy Metal
Writer: Jeremy Holt
Artist & Cover Artist: Alex Diotto
Colorist: Renzo Podesta
Letterer: Adam Wollet
Review by Anelise Farris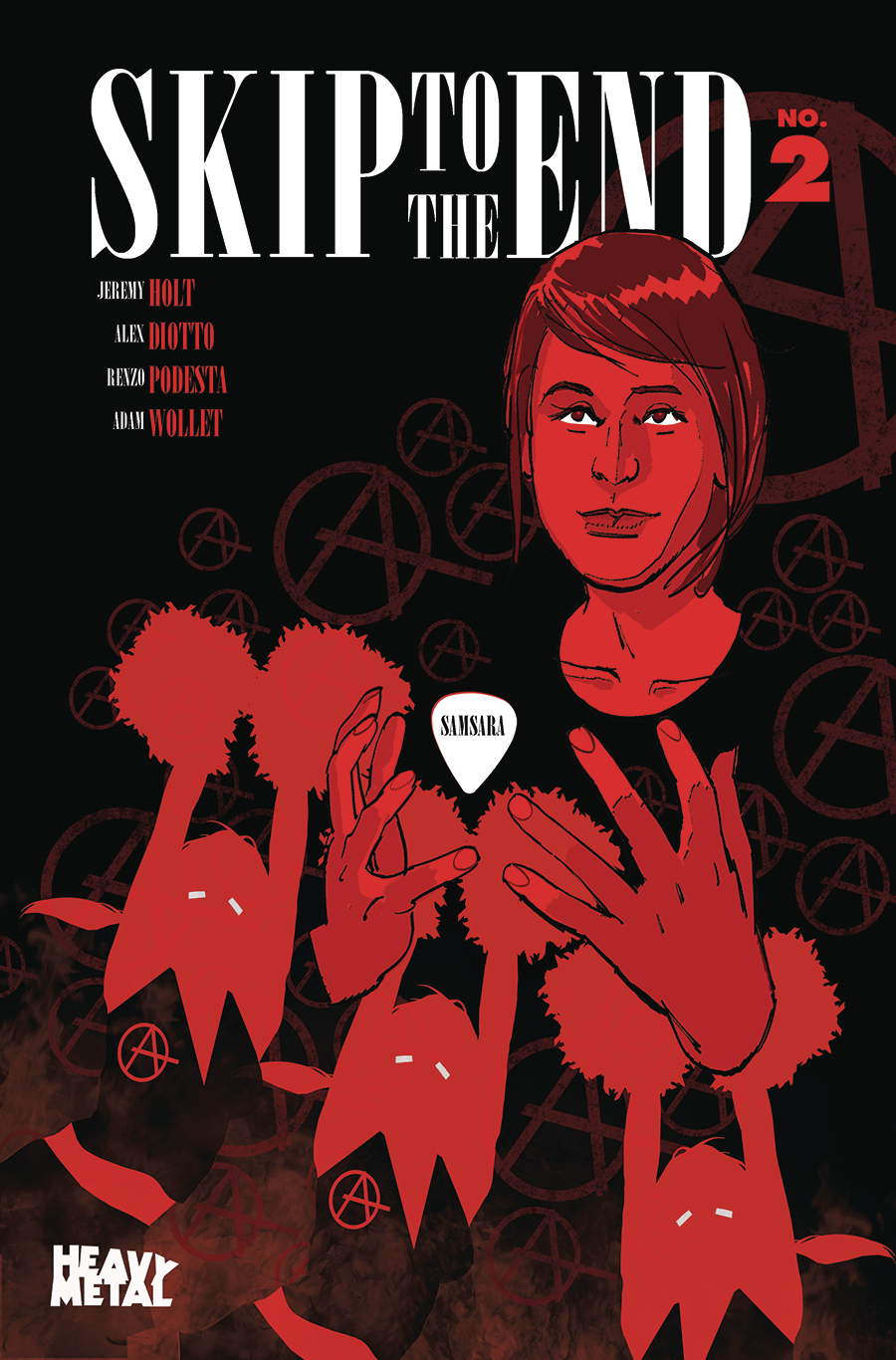 Skip to the End #2 picks up right where issue #1 left us: Johnny, an addict and former bassist of the band Samsara (a fictionalized Nirvana), is trying to come to terms with his past and move forward to a hopefully bright and healthier future.
In Skip to the End #2, Johnny is learning that recovery is not a race or a quick three-step process; it is a long road toward acceptance and resolution and re-asserting one's sense of self. Similarly, Johnny is under the impression that if he can somehow change the past, he will be able to alter the future. However, as any sci-fi geek knows, even the smallest changes can have really large and seemingly unrelated consequences (aka the butterfly effect).
Yet, is Johnny really time traveling with his Dolorean-esque guitar? This is one of the questions that I am really intrigued by in this series: is Jonny actually time-travelling, or is he simply experiencing hallucinations/vivid dreams? If all of that is not enough to keep you interested in this series, Skip to the End #2 ends with a plot twist, as it seems that those Johnny is starting to trust might have ulterior motives of their own.
I was really impressed by the art in issue #1, and Skip to the End #2 continued to deliver. I was mesmerized by the sponge-paint effect on the walls and panel backgrounds, and the way that Alex Diotto and Renzo Podesta work together to depict really emotive scenes. As I mentioned in my review of issue #1, this is a comic that knows how to include details to please its audience—my favorite in Skip to the End #2 being the inclusion of a copy of Wired magazine.
Verdict: Buy it! Skip to the End #2 is a promising continuation of a sci-fi Nirvana homage. Not only does this comic tackle difficult issues like addiction and recovery, but, like all good sci-fi, it also forces readers to consider really big questions: like, how each small action we make affects our futures. Skip to the End will keep you thinking and invested in a story that is so much more than it might initially appear to be.