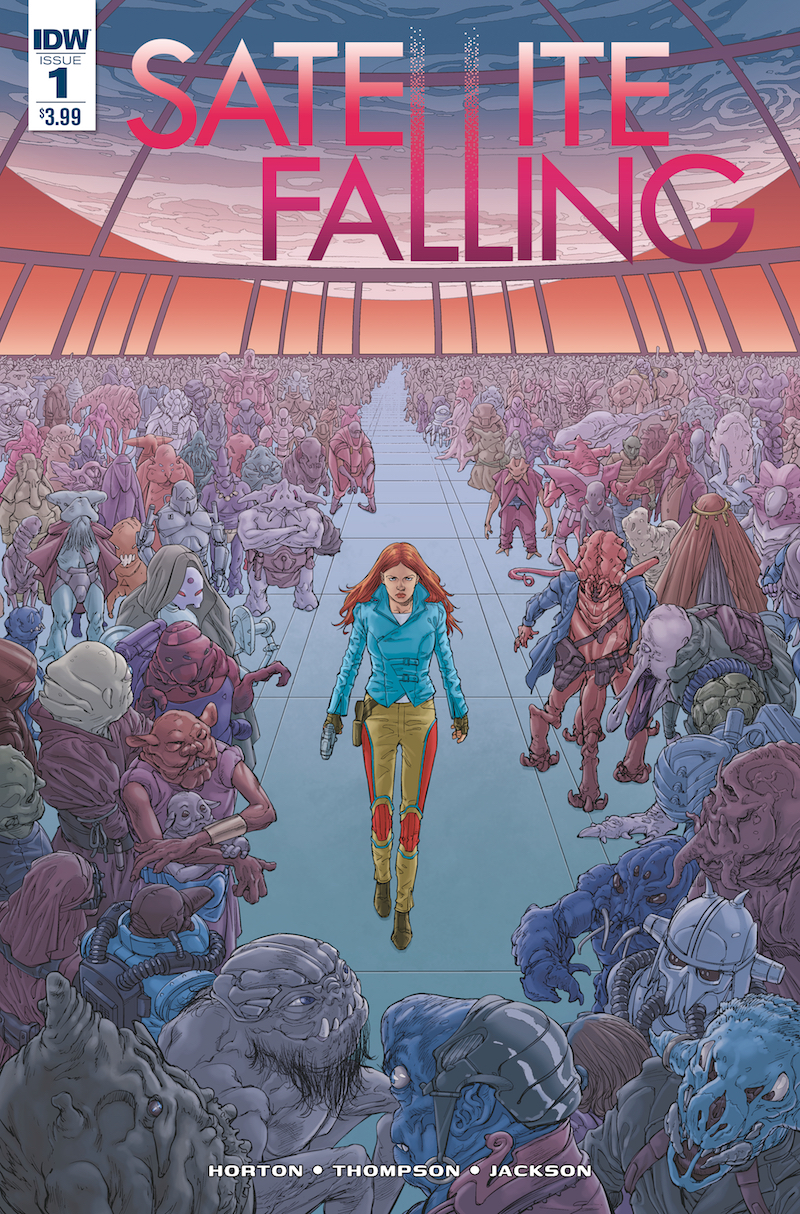 Satellite Falling #1
Written by Steve Horton
Art by Stephen Thompson
Colors by Lisa Jackson
Letters by Neil Uyetake
Review by John Dubrawa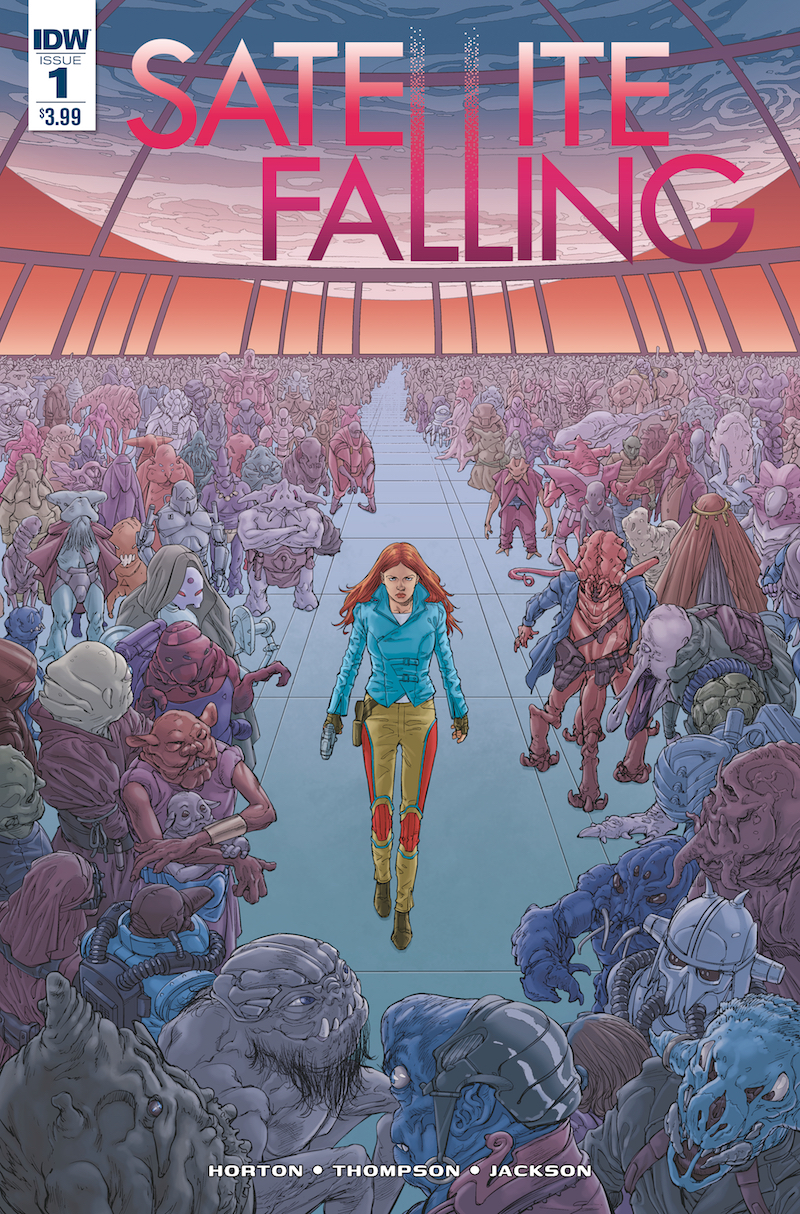 As far as I know I've never met Steve Horton, writer of a fantastic new IDW series called Satellite Falling, yet somehow he knows me. At least, he knows what I want to read when it comes to comics. He's been made aware of my very peculiar lone-female-lawbringer-in-a-science-fiction-world interests, as well as my excitement for the limitless potential of world-building within said premise. All of that has been rolled up inside this damn-near perfect debut issue, and I can only see the potential for this series to become even better.
Satellite Falling #1 takes readers to, where else but Satellite, a Fifth Element-esque locale with technological advances far beyond those on Earth, and immediately introduces a captivating protagonist by the name of Lily. Sticking with the Fifth Element motif, Lily is in fact a cab driver but one that has experienced a great loss in the love of her life, Eva, and hopes to use Satellite as a means to start anew as someone else. That idea literally comes into play in Horton's script as he unveils Lily's double-life as a bounty hunter who is able to disguise herself as various alien life forms in order to bring down criminals. If that wasn't enough, Horton manages to throw yet another wrinkle into this first issue as the relationship that Lily has with the local police chief begins to blur the line between personal and professional. It's a lot to take in but Horton manages it all spectacularly, dropping enough information to intrigue readers but stopping short of giving it all away.
If Satellite Falling #1 is just a taste of this universe, then I can only imagine where artist Stephen Thompson is going to take this book in future installments. His creature design here is an essential part of making the world of Satellite feel like a lived-in location. Though we don't get to meet many of the other alien species that occupy the wonderfully rendered backgrounds (and colored so vividly by Lisa Jackson!), there's a sense from Thompson's art that all of these races and creatures have stories worth telling. And if Satellite Falling continues to look this good, I want to read about all of them.
VERDICT
Buy. Without question. Ever read a comic so up your alley it might as well have a dedication to you at the end? That's how strongly I feel about Satellite Falling. If you've been a fan of something like Image Comics' Copperhead or movies like Blade Runner or The Fifth Element, there's going to be a lot to love for you in Satellite Falling. When the issue ended I immediately wanted there to be more. That's the sign of a great first issue.