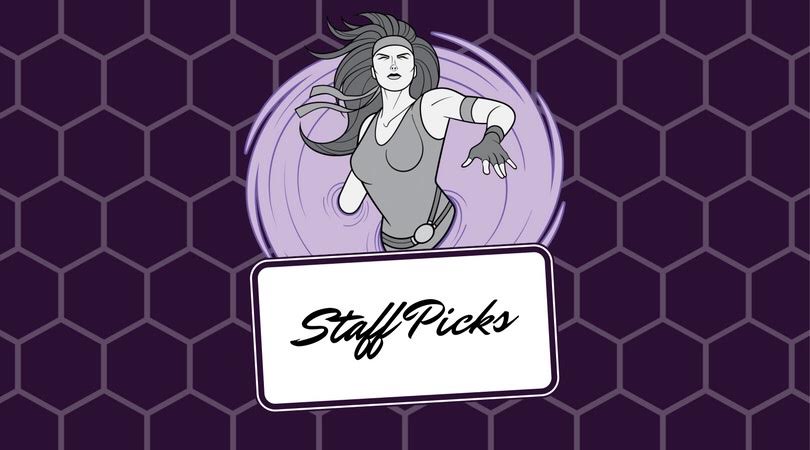 After a few weeks off at the beginning of the new year, we are back with a fresh list of staff picks.
Jim's Pick
Tokyo Ghost
My staff pick for the week is Rick Remender's and Sean Murphy's Tokyo Ghost. This ten-issue Image comic book from 2015 is a futuristic action-thriller about a society addicted to entertainment and technology. It follows two detective-lovers from the Isles of Los Angeles who are sent to the technology-free Tokyo Gardens. Their adventure is Remender at his best. He wraps a grand dystopian epic about the dangers of too much technology around an intimate story about love and loyalty. Murphy's lush art compliments the storytelling by creating a fun and intriguing futuristic world.
Josh's Pick
Myths and Legends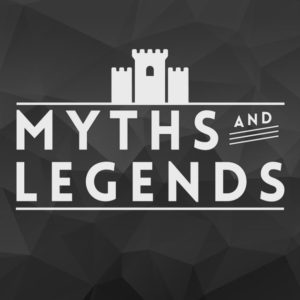 My pick this week is the Myths and Legends podcast. The host tells the original stories that you think you may know and ones that you don't know but should. Each episode also features a creature of the week. The most mundane and silly things like a leprechaun that haunts your liquor cabinet, or a witch that sits on your chest and loves smelling your morning breath. This week I've listened to episodes on the Saga of the Volsungs and a cursed ring, Mulan, and soon one on the Little Mermaid. If you're looking for a good podcast that tells stories, you have an interest in myths and/or legends, something somewhat educational. You owe it to yourself to check this out.
Stephanie's Pick
Kim's Convenience
This show just came back for a third season, and it's as heartfelt and funny as ever. Kim's Convenience is a Canadian show (Toronto) that follows the Kim family and their independently owned convenience store. Originally a play it has since been adapted into a tv show of the same name and has gone on reaching international attention after it's earlier seasons were released on Netflix.
Not only a well written and entertaining comedy this show can make you both laugh and cry within minutes of each other thanks to a talented cast. (Get Simu Liu in the Marvel universe, please.) From estranged family to workaholic hours (seriously Appa, take a day off) this show touches on so many good points about family and cultural differences and love. If you're browsing Netflix please, please take the opportunity to sit down and watch the show and give it some love online. You won't regret it. Ok, see you.
Molly's Pick
Superstore
I'm a sucker for heartfelt sitcoms. Parks and Rec, The Good Place, One Day At A Time– I've seen them all. Superstore caught my eye because I had just finished re-watching Ugly Betty and mostly just wanted to stare at America Ferrera some more, and it totally blew me away. It has a strong ensemble of characters from vastly different backgrounds who are all together in the fictionalized big box store. "You'll laugh, you'll cry" is a cliche. The episodes really do run the emotional gamut. I was especially touched by a season finale featuring a devastating tornado. It's funny, it's smart, it's real (but not TOO real, wherein lies its sitcom charm.)