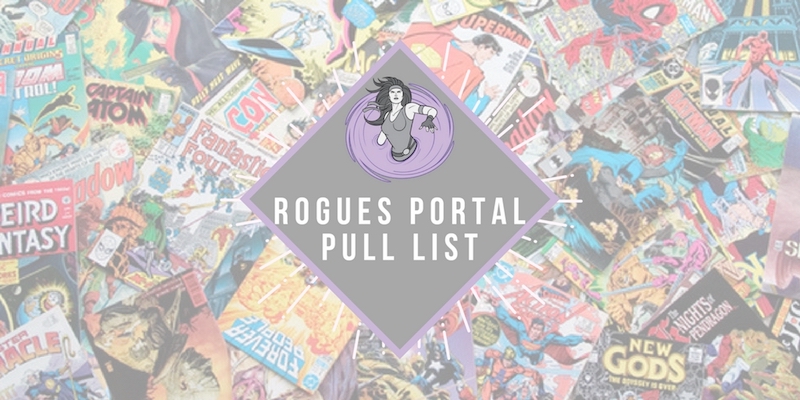 New comic book day is back at Rogues Portal! That means it's time to peek inside our boxes and see what's new on the Rogues Portal Pull List for September 13th. Every week we compile a list of comics that get us super excited. Tons of comics hit the shelves each week and it's our job to find the best of the best. So here's what we're getting and what you should check out today!
---
Rogues' Essentials
Dead Of Winter #2
A zombie apocalypse and a dog that hates zombies. How could someone not love this series? – Anelise
First issue was great with a fantastic group of characters. I normally am not a Zombie invasion fan. But this is sooo goooooddddd – Greg
---
Anelise's Picks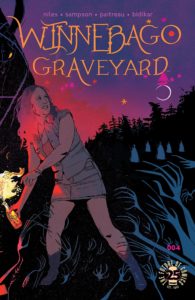 Winnebago Graveyard #4
This has been such a fun series! While it definitely is playing with traditional horror tropes, it has been pleasantly innovative and visually stunning.
---
Greg's Picks
Clue #4
This series really matches up to the 1980's movies. A good combo of comedy and mystery.
Dark Nights Metal #2
The creative team promised a crazy and over the top event, and that is exactly what we're getting. Issue #2 is supposed to focus on Wonder Woman. And, Snyder and Capullo have promised to hide in each issue someone throwing the horns.
Defenders #5
Bendis is one of those writers that either hits it out of the park or I just do not like. Here he is hitting home-runs. In this issue they are promising a showdown with the Punisher, so that always spells bad news for someone.
Mech Cadet Yu #2
Everything about issue number #1 was awesome as the unlikely hero emerged and the villain was put into place. Hoping #2 continues to be just as great.
Mister Miracle #2
There is so much going on in this series. King knows how to write a slow burn and that seems like what we're getting with this series.
Redlands #2
So what kind of revenge and destruction will the witch bring to town? Only one way to find out from this great series.
Runaways #1
I'm super excited that this series is being brought back. Looking forward to see the take that Rowell has on these characters.
---
Josh's Picks
Pestilence #4
This series has been a lot of fun. Knights, clandestine church groups, the black plague, and zombies! How can you not love it?
Realm #1
New series! Mythical creatures invade our world, rendering Earth a wasteland. There are a few survivors. What about this doesn't sound awesome?
Sovereigns #5
Final issue! This has been a fun series reintroducing and reinventing classic Gold Key heroes.
---
Graphic Novels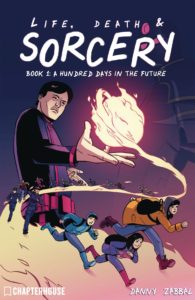 Life Death And Sorcery: A Hundred Days In The Future TP
A fantasy adventure about three sisters who are transported to another world and team up with sorcerers to fight monsters. Sounds like one heck of an entertaining trip. – Josh
Britannia: We Who Are About To Die TP
I reviewed this series as it first came out. Cannot recommend it enough. Ancient Rome, a curse upon the city's elite, and the world's first detective has to solve the mystery before he loses his son to it. – Josh
Thanks for checking out the latest Rogues Portal Pull List! We'll be back on September 20th showing off our stack of comics!