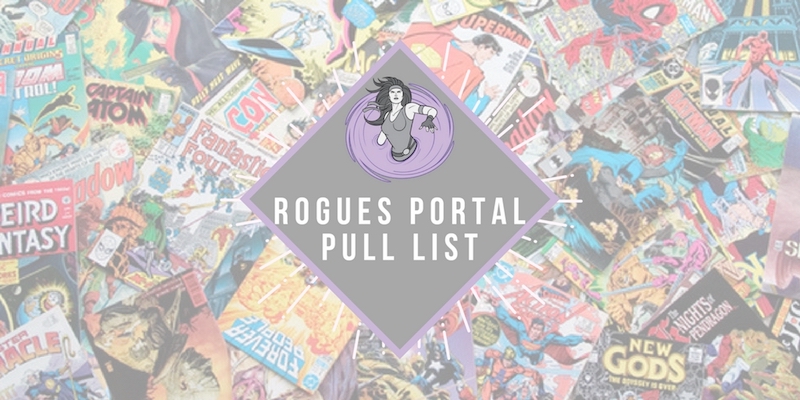 It's Wednesday my dudes! That means your local comic shop has brought in new comics for the week, and it's time to see what's new on the Rogues Portal Pull List for October 4th. Every week we compile a list of awesome comics that we're excited to read. Tons of comics hit the shelves each week, and it's not always easy deciding what to get. So here's what we're getting and what you should check out today!
---
Rogues' Essentials
Batman White Knight #1
The whole elseworld concept is one that gets used a lot, but the idea of having Batman as the heel while the Joker is the hero adds a bit of originality to the idea – Greg
I've really been looking forward to this series. Sean Murphy is an amazing artist, (I'm mostly excited for all the Batmobiles) but he's twisted and turned the Bat-mythos on its head. – Josh
The solicit of this book is what really caught my attention. And then I saw the creative team and knew I would be checking it out. The whole "sure we can fix something now but what effect does it have on the future?" should tell a great story. – Greg
The history of eugenics is already fraught with questionable happenings, but now the talented creative team behind Eugenic is looking towards the future. I can't imagine this short-run series will be anything but haunting, thought-provoking, and a look at what happens when man tempts science. – Kylee
Motor Crush #7
This series is so much fun! I love that we are learning more about the characters, and the strong father and adopted daughter bond at the core is fantastic. – Anelise
Loved the first issue back last month. Anxious to see where the team takes Dom and the rest of the cast next. – Greg
---
Anelise's Picks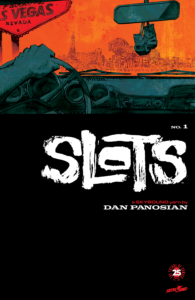 Slots #1
Even if you care nothing about boxing, you will love this story! It's got a relatable, run-out-of-luck protagonist and a gorgeous Vegas landscape.

---
Greg's Picks
Paper Girls #16
If you are not reading this, then you should be. It has been a crazy ride so far and not really sure what to expect here other than greatness.
X-Men Gold #13
We have not had a MOJO story in forever with the X-Men. The mini crossover between Gold and Blue starting here should provide some great storytelling
---
Kylee's Picks
Regression #5
I'm not sure it's possible, but Cullen Bunn and the creative team behind Regression are gearing up to take readers down another gross-out, regressionist rabbit-hole. Bonus points for anyone who counts all the maggots in the issue.

Oni Press's Square One Line
I really like what Oni Press is starting to do this week with their Square One Line. $1 first issues and $10 first volumes.
---
Graphic Novels

Outcast Vol. 5 TP
Outcast is one of my favorite horror comics ever. It's a haunting story about family, demons (literal and figurative), and small-town secrets.- Anelise
Rapture TP
One ninja/spy, and three of Valiant's greatest magic users try to keep a god from breaking out of the Deadside and into Heaven. I'll get anything with Ninjak, but Shadowman and the Geomancer are what make this a lot of fun.- Josh
Thanks for checking out the latest Rogues Portal Pull List! We'll be back on October 11th with another list of books for you to consider.