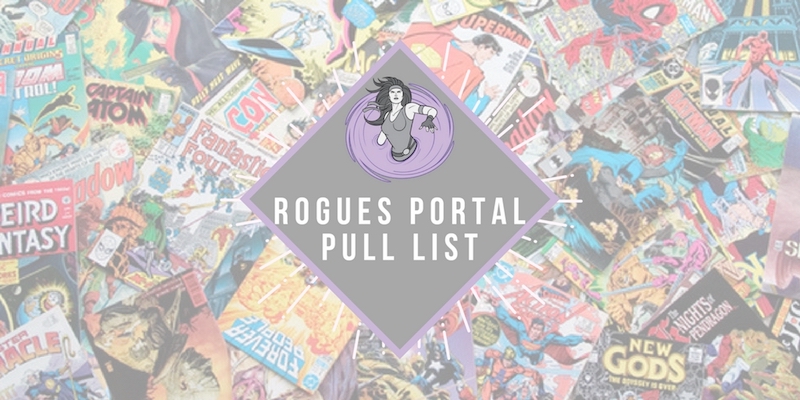 I hope you all got lots of candy yesterday, and welcome to New Comic Book Day. This is the day of the week when your local comic shop has brought in a fresh batch of comics for consumers to… well, consume. So let's see what's new on the Rogues Portal Pull List for November 1st. Every week we try to find the best books worthy to add to our pull lists. Tons of comics hit the shelves each week, and it's not always easy deciding what to get. So here's what we're getting and what you should check out today! 
---
Rogues' Essentials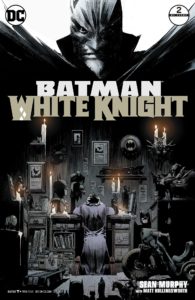 Batman White Knight #2
Great first part of the series has me intrigued to see where it goes next – Greg
I am really interested in seeing how this story will play out with Joker being no longer crazy. Jack Napier is taking Batman and the GCPD to court for corruption and his own abuse at the hands of Gotham's favourite vigilante. And, it doesn't hurt that Murphy's art is gorgeous! – Josh
Lazaretto #3
This series has been so enjoyable so far! It's the perfect time of the year to read some college horror. – Anelise
So far this has been a fun take on the idea of Zombies/Illness Outbreak. Can't wait to see what happens next. – Greg
---
Anelise's Picks
No. 1 With A Bullet #1
This series looks like a whole lot of cyberpunk fun! I can't wait.

---
Greg's Picks
Captain America #695
Obviously this is going to be a complete 180° from the last series. I'm interested to see how Waid begins the redemption story.
---
Robert's Picks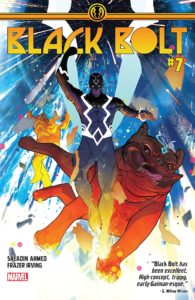 Black Bolt #7
Saladin Ahmed and Christian Ward have been killing on this book. I know the Inhumans TV show has come out with less than royal fanfare, but this book is one that I heartily endorse. This series is Saladin Ahmed's first foray into comics; he's a Hugo Award winning novelist, and you would think the guy has been writing comics for years. Ward, as his previous comics show, is an artistic force to be reckoned with. This book bursts with out-of-this-world images. Now Ward is replaced this month by Frazier Irving, but I feel this book is in good hands because the two have similar styles. Black Bolt and his nefarious crew have escaped their prison and are on their way to their respective homes. I'm eager to see what this team has in store.
Dastardly And Muttley #3
I thought this would be typical fair for Ennis, a war comic with heart. This, however, is the other Ennis: the one who works on 'Dog Welder' and other funny comics. I'm enjoying this book, and it's totally not what I was expecting.

Extremity #8
Every week a new Extremity comic comes out, it is my favorite book. Daniel Warren Johnson is writing and penciling/inking this seminal work by himself. It is an amazing tale about what vengeance does to people, in particular the family at the heart of this story. If you're looking for pretty pictures, this book has it. If you're looking for a comic about something more, this is for you as well.

---
Graphic Novels

Maze Runner The Death Cure Official Prelude GN
The Maze Runner series is one of my favorite YA dystopians, and I'm looking forward to seeing what the GN brings! – Anelise

Man From The Great North HC
Hugo Pratt was an Italian cartoonist, best known for his work on Corto Maltese. Published posthumously, this is about a murderer with a religious complex. Wearing a Mountie's uniform creates some confusion in those who meet him, all the while he's being hunted by Sergeant Fox. The Canadian setting also appeals to my good Canuck nature. – Josh

That's all for this week folks. Thanks for checking out the latest edition of the Rogues Portal Pull List! We'll be back on November 8th with another stack of comics for you to check out. Same Bat-Time. Same Bat-Channel.