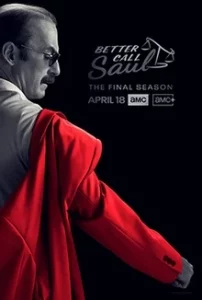 Better Call Saul Season 6 hit the ground running on April 18th when two episodes dropped on AMC+, and it is everything I had hoped for and more. As our favorite sleazy lawyer develops his criminal persona, the first three episodes pick up where the show left off by following the timeline of major characters. The events of these first three episodes promise to wrap up loose ends and blend its timeline with that of Breaking Bad, while still leaving room for suspense.
Warning: Spoilers Ahead!
Jimmy McGill (Bob Odenkirk), who practices under the name of Saul Goodman, and Kim Wexler (Rhea Seehorn) are bent on forcing closure to the Sandpiper case by ruining their former colleague, Howard Hamlin (Patrick Fabian). To this end, the pair engage in a series of scams and pranks – mostly to humorous effect at this point. Alternating with Saul and Kim's storyline, these episodes also focus on Gustavo Fring (Giancarlo Esposito), Mike Ehrmantraut (Jonathan Banks), Ignacio "Nacho" Varga (Michael Mando), and the Salamancas. After carrying out the attempted assassination of Eduardo "Lalo" Salamanca (Tony Dalton), Nacho is a fugitive in Salamanca territory. In over this head with both Gus and the Salamancas, Nacho is only able to rely on Mike, who has a strange criminal moral code, largely due to the fact that his own son had become mixed up in crime and died unjustly.
My favorite aspect of the show, and a main draw for many, has always been the masterful character development, and I appreciate how Season 6 continues that trajectory. Like previous seasons, the episodes of this season pull off the accomplishment of interchanging humorous scenes with weighty ones in a way that is perfectly balanced and keeps the audience interested. The ending of Episode 3, "Rock and Hard Place," is shockingly tragic and well-executed (no pun intended). However, it also seems like a quick way to close Nacho's storyline, which may have been growing too complicated to maintain in the show. Other than this minor complaint, I find that the events and character development of these first three episodes are consistent with the spirit of the show, and I am more than satisfied.
So what lies ahead? We know what Saul's future looks like: by the time we meet him at the beginning of Breaking Bad, he is the tackiest, dirtiest lawyer imaginable, and Kim is nowhere in sight. So, anything that happens in upcoming episodes between now and then will have to lead Saul to that point. Furthermore, we know that we are promised the appearance of Walter White (Bryan Cranston) and Jesse Pinkman (Aaron Paul), as well as other characters from Breaking Bad. Otherwise, we can only anticipate the rest. Stay tuned for future reviews as we follow Better Call Saul to its conclusion.
Visuals of the Desert
10.0/10
Credits
Creators: Vince Gilligan, Peter Gould
Starring: Bob Odenkirk, Jonathan Banks, Rhea Seehorn, Patrick Fabian, Michael Mando, Tony Dalton, Giancarlo Esposito
Screenwriter: Gordon Smith
Streaming: AMC+