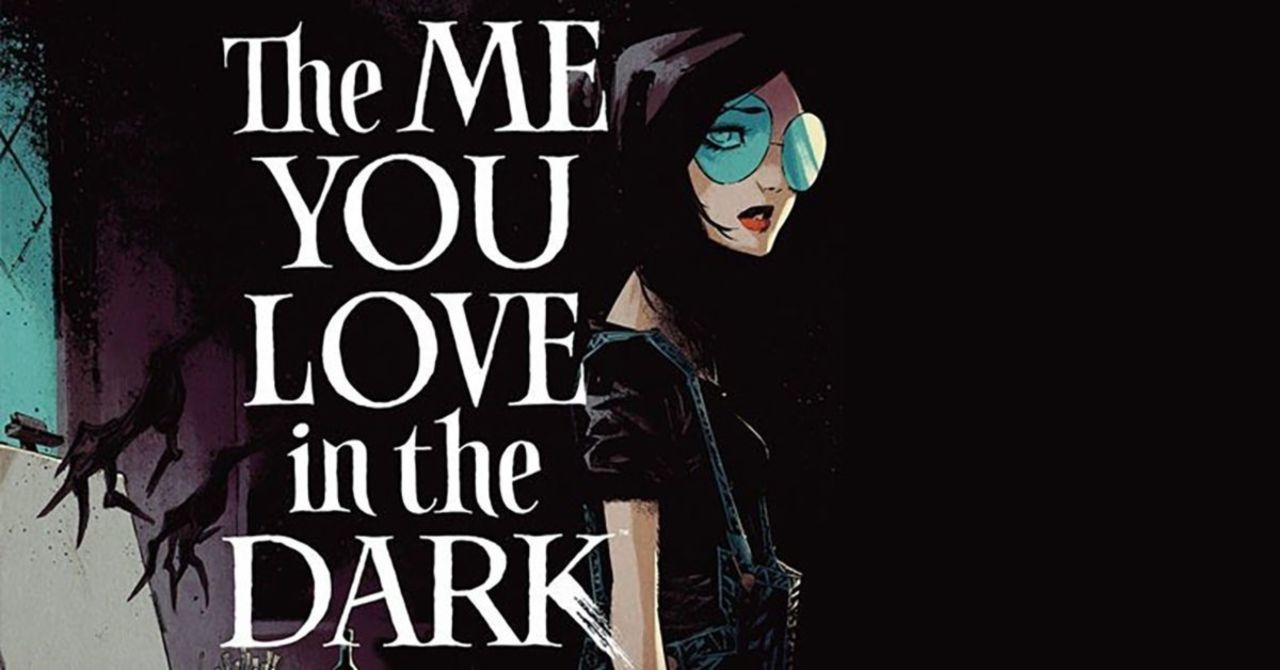 Ro Meadows just rented a haunted house. But don't worry, it's cool. In fact, the more haunted the better. Anything to drag her out of her creative rut. But how haunted is too haunted for a struggling painter alone in suburbia? And where is the line between art and madness?
This week, Middlewest creators Skottie Young and Jorge Corona reunite to tell the story of a young artist and a haunted house in The Me You Love In The Dark #1.
Young and Corona strike a delicate tone in this opening issue. It's a moody slow-burn but it's also fun. The writing and the art both work to strike that balance throughout, creating a sense of lightness that could still fall out from under you at any moment.
It's hard to do horror in this medium. You don't have tension-building techniques of films or the leave-it-to-the-imagination ambiguity of novels. Most horror comics rely on blood and guts to earn their scares. But this book plays it slow. It's all about the mood and the tension. Like the best horror stories, it's about what you don't see.
You can't speed-read this one. To get the most out of it, let yourself fall into its rhythm. Spend time in it.
Corona's art allows us to inhabit the old house, to slow down and focus on small details. His panels often situate us in the background of a scene, watching from a distance, creating the sense of something watching from the darkness.
The story evokes classic female-driven horror like Shirley Jackson's The Haunting of Hill House or Charlotte Perkins Gilman's "The Yellow Wallpaper." It raises perennial questions about creative passion, madness, and the supernatural. Is Ro experiencing an honest-to-goodness haunting? Or has artistic obsession driven her to insanity? Or is it a bit of both?
Young gives these classic themes a sort of Gen-Z flare. Ro knows all the haunted house tropes. Throughout the issue, she fills the cavernous silence with sarcasm, holding a one-sided dialogue with whatever inhabits the house.
Unlike the heroines of old, Ro won't go quietly into horror and madness. She is a self-driven, self-sufficient heroine dropped into a genre often populated by fainting damsels and madwomen. She's not the narrator of "The Yellow Wallpaper," driven insane by patriarchal forces that stifle her passion. If anything, she's more like Jack Torrence, beset by an alcohol-saturated pressure to keep creating even when there's nothing left.
But will all work and no play make Jill a dull girl? Or will she overcome the madness endemic to these stories?
This is a classic haunted house story with a modern twist. It keeps you studying the shadowy corners of every panel. And it's just plain fun. If you're a horror fan, grab a copy of The Me You Love In The Dark #1 at your local shop today.