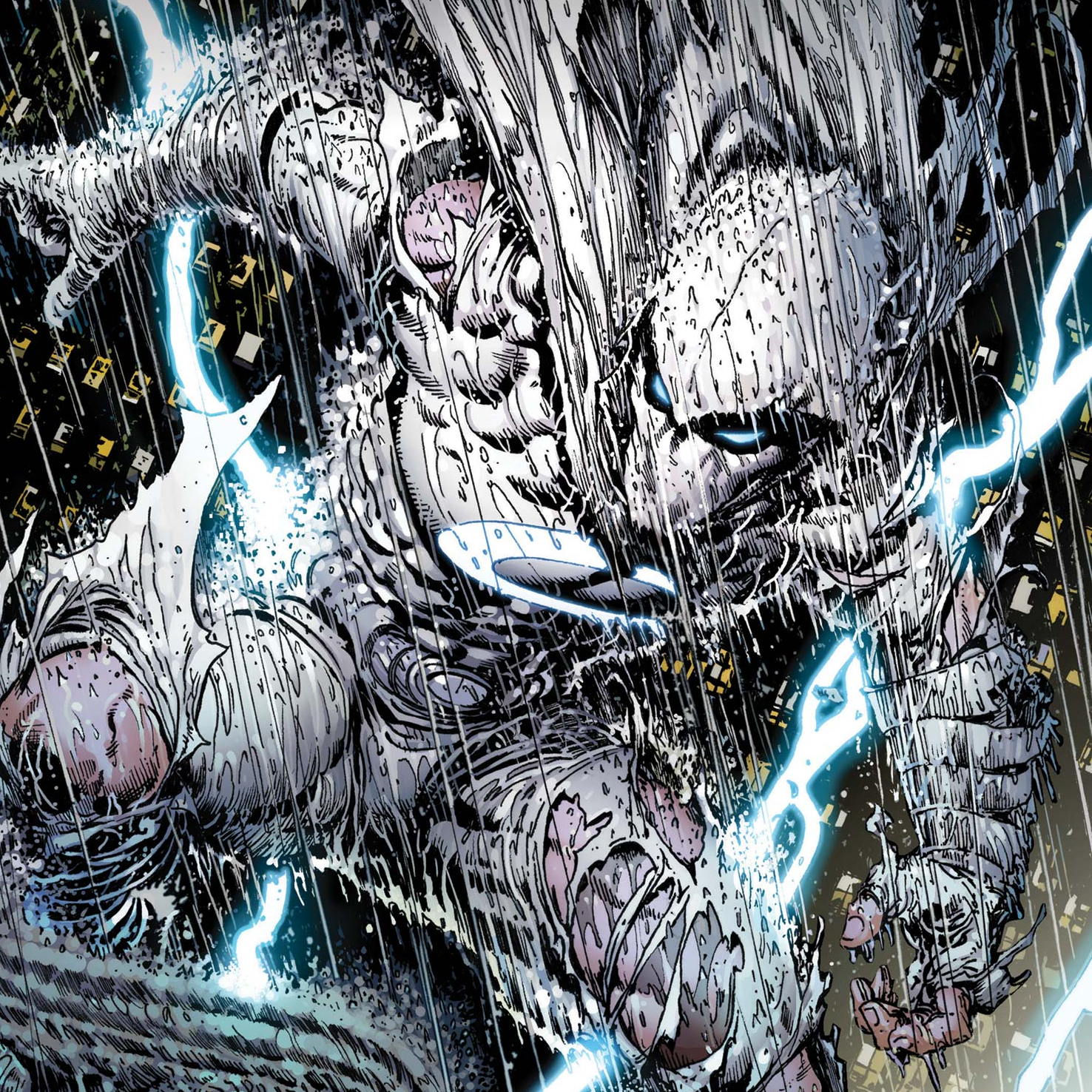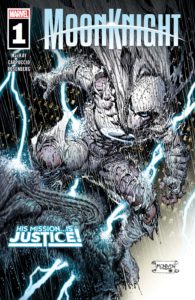 Moon Knight is one of many Marvel characters whose notoriety has steadily risen over the past decade. After a streak of acclaimed comicbook runs and lots of demand for him to make his debut in the Marvel Cinematic Universe, a Moon Knight series is set to debut on Disney+ in 2022, with Oscar Isaac (and his ethnic hips) cast in the titular role. But until then, fans can look to the new Moon Knight #1 launching this week from writer Jed MacKay and artist Alessandro Cappuccio.
Set sometime after his recent dalliance with the Avengers, Marc Spector has begun what he calls the "Midnight Mission," essentially a self-imposed edict to protect those who can't protect themselves when the sun goes down. He's also seeing an Avengers-appointed therapist who specializes in "superhuman menticide" to help him work through his myriad issues with mental health. Naturally, it doesn't take long for him to cross paths with a new figure who may soon emerge as his next great threat. Don't you hate when that happens?
I mentioned Moon Knight's upcoming Disney+ series because this issue really seems invested in rehashing his origin story. This is normal procedure for a new #1 typically speaking, but here it does feel pointed. With Moon Knight likely premiering a year or so from now, we'll be 12-odd issues in this run, making it prime fodder for cross-company synergy. While this does help get new readers onboard, those who are already acquainted with his whole deal might find the backtracking tedious, and it arguably serves as padding to justify the $4.99 cover price that might be a bit steep for anybody interested in jumping on.
But, as for the comic itself? It's fun! It's almost a cliche to describe Moon Knight as "Marvel's Batman"—there's at least a dozen of those at this point—but the comparison is certainly there. Like Batman, Moon Knight mostly works at night, has unlimited money to fund his vigilante habit, and possesses an arsenal of self-branded shurikens to use as weapons. There's also a badass cape involved. The main point of distinction between them, of course, is Marc's dissociative identity disorder though I do have some lingering questions about Mr. Wayne's mental health and how he essentially wavers between three distinct personalities … but I digress).
MacKay definitely nails the desired vibe for a Moon Knight comic in his script, but where this issue really shines is Cappuccio's art. I'm not familiar with his work, but based on Moon Knight #1 I think there's some serious superstar potential for him in the years to come. His linework is lively and angular in a way that works for the character, and there's some impressive shadow rendering that conveys darkness even without colors. But while we're on the topic of coloring, Rachelle Rosenberg does her usual good work here, draping Cappuccio's renderings with a moody, dark palette that's strikingly contrasted with Marc's stark white appearance (this was an innovation expertly utilized by Jordie Bellaire in the Ellis/Shalvey run, but Rosenberg still makes it look good). I personally believe a Moon Knight run is as good as its art team, so, in this instance, I think Mr. Knight will be in good hands for the foreseeable future.