And there came a day unlike any other, when two heroes joined forces. Their mission, to explore comic series and storylines no one pop culture junkie could discuss alone. On that day was formed the Fanboy Power Hour!
Episode 275: PICARD
"Set Faces To Stunned" makes its triumphant return as we catch up with an old friend in Star Trek: Picard. It's a discussion of the franchise from the perspective of a longtime fan and a relative newcomer: what we thought, what we liked, what we're concerned about, and what we're looking forward to next!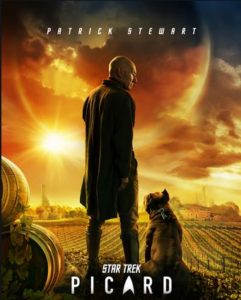 Where to find us:
On Facebook – Fanboy Power Facebook Page
On Twitter – @FanboyPowerHour
Contact us at – fanboypowerhour@gmail.com
You can also download the episode directly from The Fanboy Power Hour!
Check us out on Stitcher!
We're also on Spotify!