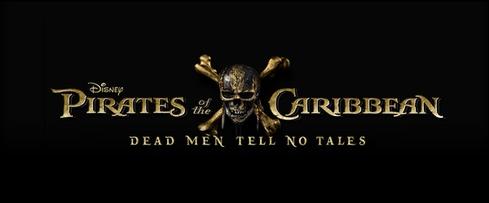 It's almost hard to remember how big a deal Pirates Of The Caribbean: The Curse Of The Black Pearl was when it came out in 2003. Based in large part on a humble ride at Disney theme parks, it became the defining pirate adventure of a generation. Johnny Depp earned an Oscar nomination and catapulted his career to new heights with his eccentric portrayal of Captain Jack Sparrow, and a sprawling fantasy take on the age of piracy in the Caribbean was born. But in subsequent films, the story felt pretty stretched out.
Dead Man's Chest had its moments and was highlighted by the amusing addition of Bill Nighy as humanoid squid Davy Jones, but it was also a sillier film. At World's End was beautiful, but overlong and lacking cohesion. And finally, 2011's On Stranger Tides was a colossal mess (though it's worth noting that it still made over a billion dollars worldwide). Even those who loved the original film felt after 2011 that it was probably about time to stop. In fact, even Depp was quoted in an article from The Hollywood Reporter as saying he'd like to wait a bit and focus on finding the right "story, script and filmmaker" to continue the story.
We've known for some time now that Depp ultimately got his wish, agreeing to return for a fifth film that's now set for release in 2017. Many who've grown tired of Hollywood's tendency to extend franchises too far will probably groan and stop reading there. And it could be that Pirates Of The Caribbean 5 (which will be called Dead Men Tell No Tales) ends up being a big, expensive disaster that confirms our worst fears about this franchise. However, it could also be that the circumstances are right for Dead Men Tell No Tales to be a surprising success.
For starters, it's hard to look at the directorial team that's in charge of this film as anything other than intriguing. We learned back in 2013 from an exclusive report by Deadline that Norwegian duo Joachim Ronning and Espen Sandberg had been approved by Depp and producer Jerry Bruckheimer to take on the project. These two haven't done a great deal that will be familiar to international audiences, but their 2012 sea adventure Kon-Tiki was extraordinary. Concerning a 1940s effort by an explorer to cross the Pacific on a raft, it was a visual wonder and perhaps just the sort of stripped-down adventure that could signal a return to a slightly more serious pirate narrative. That's not to say Pirates Of The Caribbean was ever particularly serious, but a focus on narrative over stunts and clever twists would be nice to see once mor
e.
It may not mean much to every film fan, but it's also valid to point out that piracy is currently enjoying a little bit of a comeback in entertainment in general, particularly through video games. Rare's "Sea Of Thieves," is an open-world, real-time pirate game that has become one of the most anticipated titles of 2017. Though it looks quite different, it will build on increased interest in games about piracy and seafaring built up by "Assassin's Creed IV: Black Flag." And in the interim, one of the newest titles within the character-based slots and games at Gala's bingo site is also all about pirates. "Fortunate 5" shows a more playful take on these figures from history, but it embraces classic pirate imagery to liven up a slot arcade. All of these titles, combined with numerous mobile games involving piracy, make for an active culture of pirate entertainment these days.
All of this is to say that the creative team is promising and the public interest will likely be there. But perhaps most interesting is the cast of the film. The key detail that many will already have noticed is that Orlando Bloom is back in the role of Will Turner, which could help the project feel more like The Curse Of The Black Pearl than On Stranger Tides. But it's also significant that the likes of Penelope Cruz and Sam Claflin, whose roles frankly helped to dumb down the latest installment, won't be around. Geoffrey Rush (who plays Captain Barbossa) returns once more, and Javier Bardem, who's always a crowd pleaser, is on board as Captain Salazar. It's all part of a shift to what's worked in the past, along with the addition of one real heavy-hitter.
As for what Dead Men Tell No Tales will be about, we don't have a very clear idea just yet. Various synopses vaguely indicate that Jack Sparrow will be searching for Poseidon's trident, but that's about all we have when it comes to plot. One interesting idea that's been shared online, though, is that this film could function as a sort of bridge to a new form for the franchise. Specifically, as noted in speculation by Mobile & Apps, we may gradually move to a story about Will Turner and his son (perhaps the role being played by additional newcomer Brenton Thwaites). That could mean this is the finale for Jack Sparrow, and it would be wonderful to see him exit on a high note.