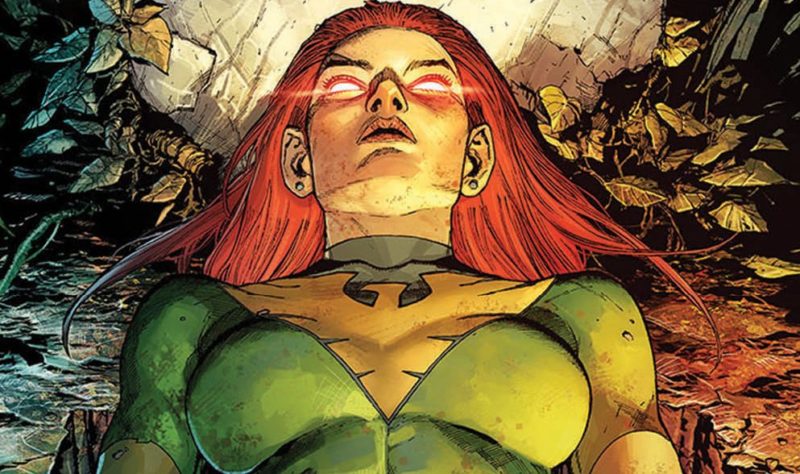 Phoenix Resurrection #3
Writer: Matthew Rosenberg
Penciler: Joe Bennett
Inker: Lorenzo Ruggiero
Colorist: Rachelle Rosenberg
Letterer: Travis Lanham
Publisher: Marvel Comics
Review by Greg Brothers
So far in the first two issues of Phoenix Resurrection Matthew Rosenberg has been able to develop a mystery that is steeped in X-Men tradition. While the story so far pays homage to the past, the story has yet to feel stale or like a retread. So how does Phoenix Resurrection #3 stack up? Thankfully it fits in perfectly with the previous issues.
The opening panels find the waitress Jean Grey laying on the ground in the grocery store. She is not sure how she got there, but she knows there is impending doom. Meanwhile, Kitty first takes a team to the cemetery where Jean is buried to check and make sure her body is still there. After getting their answer, the team heads off to seek help from an unlikely source.
While the first two issues had X-Men teams spread across the globe gathering evidence, in Phoenix Resurrection #3 Rosenberg condenses the teams down to one for now. The way he starts to shrink the team down makes sense, as the mystery begins to boil down. The pacing of the issue makes it feel like it is the half-way point of the story. While more mysteries are introduced by the end of Phoenix Resurrection #3, the X-Men know exactly where they are going next to get answers.
The art and colors continue to impress. Overall, the characters are designed well, except for one small issue with how Cyclops looks. The colors are bright and engaging. Each panel directs the readers' eyes to a proper focus. Although the panels are filled, they do not feel overcrowded.
Verdict:
Buy it. Rosenberg continues to manage that perfect balance in Phoenix Resurrection #3. With each panel, existing questions are answered just as more questions arrive to move us forward. And, the number of Easter eggs and deep cuts in the story are enough to keep any long-term X-Men fan happy.