The Oscar nominations are being announced tomorrow morning and, as usual, there shouldn't be too many surprises. There will always be a couple when we discover which movies had stronger or weaker support than we expected. However, with the long march to the big show, there ends up being a predictability to the proceedings. But the fun of trying to predict the nominees is that, until they're announced, anything can happen. Hell, just look at Deadpool, which had a surprisingly strong awards showing. Even it could grab some Oscar love. (It won't though.)
I've made my final predictions for the nominations based on buzz, articles, and awards showings so far. I'll discuss my choices a bit in the major categories and also mention a few alternate nominees if it were a perfect world. In this case a perfect world is one which agrees with me completely.
BEST PICTURE
La La Land

Moonlight

Manchester by the Sea

Fences

Hacksaw Ridge

Hell or High Water

Arrival

Lion

Hidden Figures
Due to the system the Oscars have for Best Picture, the nominees could be anywhere from 5 to 10. In the five ceremonies since the rule change there have been three years with 9 nominees and two years with 8 nominees. I'm going with 9 with this year. The obvious locks are La La Land, Moonlight, and Manchester by the Sea which have been awards mainstays all season and had Oscar buzz since their premieres. Hell or High Water has also been a constant on the awards circuit with Fences and Hacksaw Ridge close behind. Arrival has had consistent buzz as well, but I never put it past the Academy to look over a great sci-fi film. Lion should be a lock but has had a spottier awards showing. Hidden Figures has done extremely well at the box office and is solid critically, and it's the exact kind of movie the nominee expansion was meant to allow in.
Other Possibilities: Silence, Loving, and Nocturnal Animals all have a shot at making it. Loving may be too low-key to get a best picture nomination. Silence had a weird, too-late release and hasn't had enough of a studio push but it may coast in based on Scorsese alone. Nocturnal Animals could be a wild card in a lot of the categories. It didn't get universal love in North America but it's been surprisingly strong in the foreign awards markets.
A Perfect World: This year's field isn't bad at all. I don't hate any of the possibilities and I'd probably keep about half of them. Some movies that aren't going to get any Oscar love that definitely should are Green Room, The Nice Guys, Shin Godzilla, and HyperNormalisation. It's way too hard for genre pictures and documentaries to break into the best picture category though.
BEST ACTRESS
Emma Stone –

La La Land

Natalie Portman –

Jackie

Amy Adams –

Arrival

Meryl Streep –

Florence Foster Jenkins

Isabelle Huppert –

Elle
Emma Stone did great work in La La Land and she's gotten attention for it all awards season. Natalie Portman in Jackie is mesmerizing and she'll almost definitely get a nom but the movie itself has a strange style that hasn't really clicked in any other categories. Amy Adams is basically a perennial nominee so it's hard to count her out. I just wish she'd win one of these times. Speaking of perennial nominees: Meryl Streep. Florence Foster Jenkins is the kind of just-fine movie that was built for the old-guard Academy members to show some love. The final slot is a little harder to fill. I'd love for Taraji P. Henson to get in for her work in Hidden Figures but I can't discount the European contingent, so I'm going to say Isabelle Huppert for Elle.
Other Possibilities: The aforementioned Taraji P. Henson was great in Hidden Figures. Annette Bening has gotten a lot of love for 20th Century Women and either her or Loving's Ruth Negga could easily slip into the spot that Huppert has taken.
A Perfect World: It's hard to really argue with any of these choices and, like I said, I'd lock Henson into the mix. I'd also add Rebecca Hall's haunting performance in Christine, which isn't getting nearly as much love as it should. Viola Davis will appear on this list later, but her performance in Fences is a lead performance. Anya Taylor-Joy has blown up recently (Morgan, Split) but it's mostly been in horror films so it's mostly been ignored. Her work in The Witch deserves more accolades.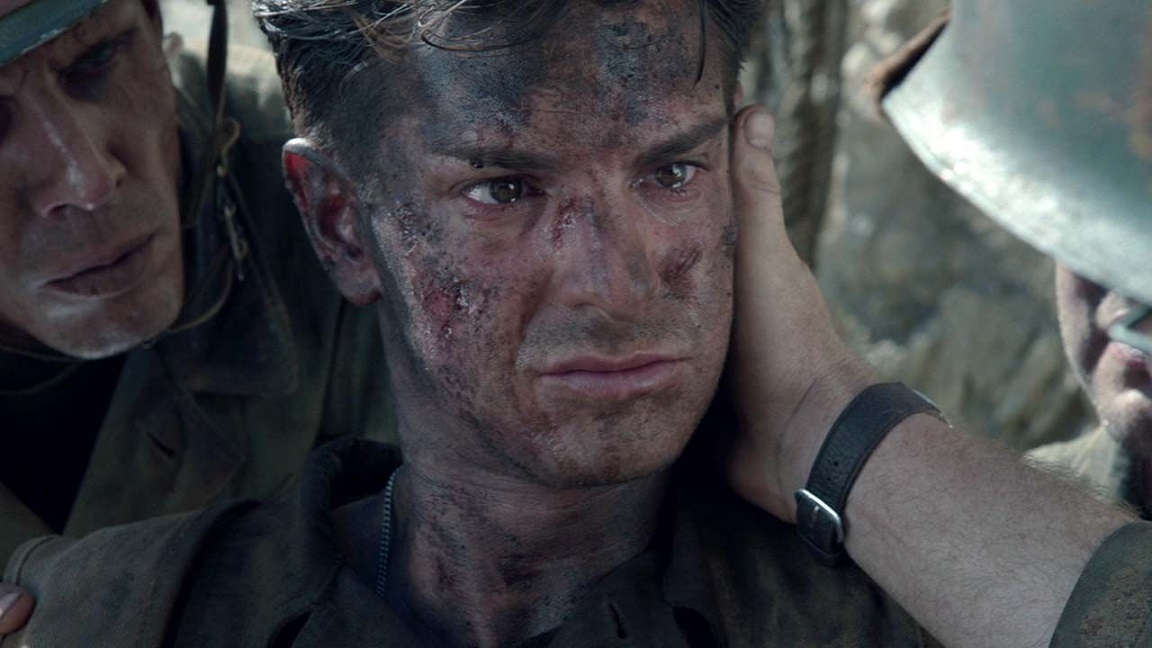 BEST ACTOR
Casey Affleck –

Manchester by the Sea

Denzel Washington –

Fences

Ryan Gosling –

La La Land

Viggo Mortensen –

Captain Fantastic

Andrew Garfield –

Hacksaw Ridge
Casey Affleck has basically been the frontrunner since Manchester by the Sea premiered at last year's Sundance Film Festival. The momentum has cooled a bit but it's hard to tell if it's from a feeling of inevitability or the heat turning up on the other contenders. It's sadly not from the Affleck's harassment allegations, but that's an entirely different article altogether. Denzel Washington directed and starred in August Wilson's Fences and his fiery performance is almost certainly grabbing a nom. Since La La Land swept the Golden Globes Ryan Gosling's chances have gotten better. He's basically a lock for a nomination but the La La Land backlash — and stiff competition — hurts his chances of winning. The final two are tougher picks. Best Actor is usually the toughest category to nail down due to the wide breadth of quality roles available for men. Viggo Mortensen in Captain Fantastic has gotten a lot of under-the-radar praise and may be able to slip in there. Andrew Garfield could get in for either Silence or Hacksaw Ridge but it feels like Ridge will be the one getting Oscar love.
Other Possibilities: Tom Hanks is really good in Sully and it's the kind of performance the old guard loves, so I wouldn't count it out. Joel Edgerton is nice and understated in Loving but a nomination for him would be a hell of a long shot. Jake Gyllenhaal could also pick up a spot for Nocturnal Animals depending on how well that movie plays with the Academy.
A Perfect World: I'd keep Gosling and Denzel and then completely change the list. Anton Yelchin is incredibly nuanced and incredibly human in Green Room. Russell Crowe is maybe the most likeable he's ever been in The Nice Guys (keeping Gosling in is partially due to The Nice Guys too). I'd also love to see Paul Dano get some appreciation for his work in Swiss Army Man.
BEST DIRECTOR
Damien Chazelle –

La La Land

Barry Jenkins –

Moonlight

Denis Villeneuve –

Arrival

Kenneth Lonergan –

Manchester by the Sea

David Mackenzie –

Hell or High Water
I'm basically locked in on the first four. Damien Chazelle's work is a little more flawed than Whiplash, his spectacular debut, but still worth a nomination. Barry Jenkins made a beautiful, confident statement with Moonlight. Denis Villeneuve is one of the best directors working, so a nomination for Arrival is expected. Kenneth Lonergan may get more love for the writing in Manchester by the Sea but he should also be able to lock down a director nomination. The final spot I'm a little more iffy on but I'll give it to David Mackenzie and the steady awards contender Hell or High Water.
Other Possibilities: It's hard to count out Martin Scorsese for Silence or Clint Eastwood for Sully, but those movies not getting a lot of attention in other major categories may hold them back. Denzel Washington may get a nod for Fences and Tom Ford may pick one up for Nocturnal Animals depending on how strongly the academy takes to the respective films. Garth Davis for Lion is probably a longshot but still in the running.
A Perfect World: Obviously I'd pick Jeremy Saulnier who streamlined everything he did well on Blue Ruin and made Green Room, the best film of 2016. Shane Black also deserves to be in the conversation this awards season for The Nice Guys, but it was a commercial failure and didn't seem to linger in a lot of minds. At least it's the kind of movie that'll continue to make fans years down the line.
BEST SUPPORTING ACTRESS
Viola Davis –

Fences

Michelle Williams –

Manchester by the Sea

Nicole Kidman –

Lion

Naomie Harris –

Moonlight

Octavia Spencer –

Hidden Figures
Viola Davis for Fences is the first of two likely nomination locks caused by very shrewd awards campaigning. Davis is basically a lead in Fences but submitted as a supporting actress. Michelle Williams has also been grabbing a lot of acclaim for her small but pivotal role in Manchester by the Sea, so expect to see her with a slot. Nicole Kidman and Naomie Harris have been in the mix all season as well. Octavia Spencer should grab a slot because the Academy seems to like her and she's a very good, fun actress, her role in Hidden Figures is more of a subplot but it has a lot of meaty stuff in it.
Other Possibilities: Janelle Monae isn't out of the running, she had two high profile roles in Moonlight and Hidden Figures. Greta Gerwig has gotten some heat for 20th Century Women but overall I'd be pretty surprised if the five I listed weren't the nominees.
A Perfect World: Amy Adams is always great so, along with her lead nom for Arrival, I'd nominated her in the supporting category for Nocturnal Animals. I really want Adams to get that damn statue. Alia Shawkat is great in Green Room and an underrated actress overall. Abbey Lee surprised me with her creepy depth in The Neon Demon and Olwen Kelly would be one of the most interesting nominees for her work in The Autopsy of Jane Doe.
BEST SUPPORTING ACTOR
Dev Patel –

Lion

Mahershala Ali –

Moonlight

Hugh Grant –

Florence Foster Jenkins

Jeff Bridges –

Hell or High Water

Kevin Costner –

Hidden Figures
Dev Patel in Lion is the other category-switching this year that basically guarantees a nomination. Mahershala Ali is getting a lot of much-deserved praise for his work in Moonlight. This is definitely Ali's breakout year. Jeff Bridges has gotten a lot of love from the Academy recently and I expect they'll show him some more for Hell or High Water. Kevin Costner and Hugh Grant will probably slide in there too in obvious but well-done roles.
Other Possibilities: Ben Foster in Hell or High Water shouldn't be counted out. Foster is usually great and his work in that movie is no different. Michael Shannon and Aaron Taylor-Johnson in Nocturnal Animals are both fun, show-y roles that awards voters like. Weirdly, Taylor-Johnson's surprise win at the Globes gives him a better shot than Shannon.
A Perfect World: There's never a shortage of best supporting actor possibilities. However, there are two that are sadly being left out of the conversation that deserve to be in the mix more. John Goodman in 10 Cloverfield Lane and Patrick Stewart in Green Room, both playing against type to wonderful effect. Daniel Radcliffe continues using his Harry Potter money to just grab whatever weird roles interest him and he knocks it out of the park in Swiss Army Man. Alden Ehrenreich manages to be a scene-stealer in Hail, Caesar! despite the cast being loaded with pros. I'd also like to see something for Andre Holland in Moonlight. Speaking of that film, sadly there's been a lack of awards consideration for the Trevante Rhodes, Ashton Sanders, and Alex Hibbert who all played Moonlight's lead character in different time periods. It's probably an unfortunate side effect of the character being split into three performances but each actor is so wonderful and heartbreaking that I would love to see any of them recognized in some way.
I'll just list the rest of my predictions without going into detail on them. Weirdly, one of the hardest ones to predict this year is Best Original Score due to some high profile disqualifications. Most of these are best guesses cobbled together by other critic picks and award show performances.
BEST ORIGINAL SCREENPLAY
La La Land

Hell or High Water

Manchester by the Sea

The Lobster


Captain Fantastic
BEST ADAPTED SCREENPLAY
Moonlight

Lion

Hidden Figures

Arrival


Nocturnal Animals
BEST CINEMATOGRAPHY
Bradford Young –

Arrival


James Laxton –

Moonlight


Linus Sandgren –

La La Land


Rodrigo Prieto –

Silence


Greig Fraser –

Lion
BEST ORIGINAL SCORE
The BFG

– John Williams


La La Land

– Justin Herwitz


Moonlight

– Nicholas Brittel


Lion

– Dustin O'Halloran, Hauschka


Nocturnal Animals

– Abel Korzeniowski
BEST ORIGINAL SONG
"Runnin'" –

Hidden Figures


"City of Stars" –

La La Land


"Audition (The Fools Who Dream)" –

La La Land


"How Far I'll Go" –

Moana


"Drive It Like You Stole It" –

Sing Street
BEST ANIMATED FEATURE FILM
Kubo and the Two Strings

Moana

Zootopia

My Life as a Zucchini


The Red Turtle
BEST FOREIGN LANGUAGE FILM
Toni Erdmann

(Germany)


The Salesman

(Iran)


Tanna

(Australia)


It's Only the End of the World

(Canada)


Land of Mine

(Denmark)
BEST DOCUMENTARY FEATURE
13th

– Ava Duvernay


O.J.: Made in America

– Ezra Edelman


Cameraperson

– Kirsten Johnson


Weiner

– Josh Kriegman, Elyse Steinberg


I Am Not Your Negro

– Raoul Peck
BEST FILM EDITING
Arrival

Hacksaw Ridge

Moonlight

Hell or High Water


La La Land
BEST COSTUME DESIGN
La La Land

Jackie

Florence Foster Jenkins

Fantastic Beasts and Where to Find Them


The Dressmaker
BEST MAKEUP AND HAIRSTYLING
Florence Foster Jenkins

Star Trek Beyond


The Dressmaker
BEST PRODUCTION DESIGN
La La Land

Fantastic Beasts and Where to Find Them

Jackie

Hail, Caesar!


Silence
BEST VISUAL EFFECTS
Arrival

The Jungle Book

Rogue One: A Star Wars Story

Kubo and the Two Strings


Deepwater Horizon
BEST SOUND MIXING
Arrival

Hacksaw Ridge

La La Land

Rogue One: A Star Wars Story


The Jungle Book
BEST SOUND EDITING
Arrival

Hacksaw Ridge

Deepwater Horizon

Rogue One: A Star Wars Story


The Jungle Book
BEST DOCUMENTARY (SHORT SUBJECT)
Joe's Violin

The Mute's Horse

Close Ties

The White Helmets


4.1 Miles
BEST SHORT FILM (ANIMATED)
Piper

Inner Workings

Borrowed Time

Pearl


The Head Vanishes
BEST SHORT FILM (LIVE ACTION)
Timecode

Bon Voyage

Nocturne in Black

Silent Nights


Graffiti
---
The nominees for the 89th Academy Awards will be announced Tuesday, January 24 at 8:18 a.m. EST by Academy President Cheryl Boone Isaacs, director Jason Reitman, actresses Jennifer Hudson and Brie Larson, actor Ken Watanabe and cinematographer Emmanuel Lubezki.