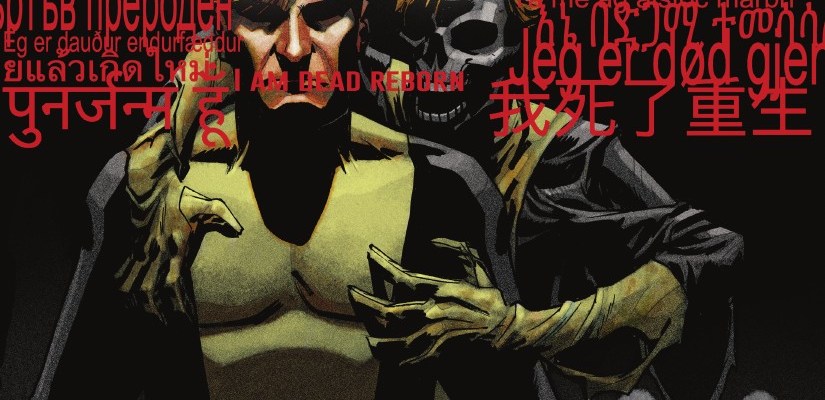 Old Man Logan #36
Writer: Ed Brisson
Artist: Dalibor Talajić
Colorist: Carlos Lopez
Letterer: Cory Petit
Publisher: Marvel
Review by Michael Farris, Jr.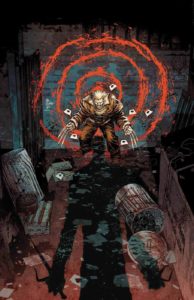 In Old Man Logan #36, Old Man Logan is back in New York City—albeit a much less apocalyptic one from the first time we met him—and vigilantes are outlawed thanks to NYC's mayor Wilson Fisk. While Logan seems like he's more interested in just getting by, conflict has a way of finding him anyway. This time, it's in the form of a former Fisk employee Nicky, who claims to have a flash drive with damning evidence that could be the end of Fisk's political career. As Logan tries to get Nicky and the flash drive to a safe place, his slowed-down healing factor makes things a little more difficult than normal.
A couple pages into Old Man Logan #36, and I was already more interested than the previous story arc (which I still enjoyed!). This story puts Logan in a situation that is eerily similar to a lot of what's going on today in America, and seeing how Logan will have to deal with that is going to be a treat. This issue is also very brief in the set-up and gets you into the action right away, while still leaving enough mystery to keep you coming back for the future issues. Seriously, what's on Fisk's flash drive? Is it videos of Russian hookers peeing on him? Probably not.
The artwork in Old Man Logan #36, while not quite as gritty as the last, still manages to fit the mood of the story. You feel like you're in a big city that's maintaining a superficial spotlessness to it while still wondering what dark secrets it's concealing. Also, it's nice and violent, but not overly gory.
Verdict: Buy it.
Old Man Logan #36 promises to be a fast-paced chess match between Logan and the Kingpin, who has also sicced another classic Marvel villain to take down Logan. In addition to finding out what secrets Kingpin is keeping on the flash drive, I'm also wondering what other familiar Marvel characters Logan will run into along the way. Stay tuned!