Good news for the Whovians out there: the BBC has announced that they'll be revealing their newest companion to Peter Capaldi's 12th Doctor this Saturday! The announcement will be made during half time at the BBC One Match of the Day (MOTD).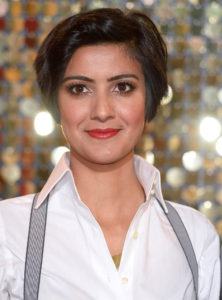 What is MOTD? It's the FA Cup semi-final between Everton and Manchester United. For those who have access to the channel, it will start on BBC One at 4:50pm with a kick-off planned for 5:15pm (UK time). For those without access, you'll just have to wait for announcement as they go live.
The Doctor Who Official twitter feed is a good place to start.
Speculation for the next companion has been leaning heavily towards EastEnders actress Rakhee Thakrar. If true, she'll mark the first companion of Asian descent on Doctor Who and that's a wonderful thing!
The upcoming season will film this year, but not air until 2017. This is mark Steven Moffat's last season as the showrunner before Broadchurch's Chris Chibnall takes over.