Six seasons, a movie, and an animated show? Most series usually get one of those. Fifteen years since the Canadian sitcom first premiered, Corner Gas is still going strong. The Corner Gas sitcom first premiered back in 2004 and lasted for six seasons until 2009. This Canadian show depicted the residents of the small town Dog River and all the shenanigans they got up to. Brent Leroy owns the local and only gas station in town which is attached to the only diner in town called the Ruby, run by Lacey Burrows. Police officers Karen and Davis keep the peace of the town while getting into a few zany situations themselves.
Five years later in 2014, Corner Gas: The Movie came out after a successful Kickstarter campaign with 2,526 backers pledging CA$ 285,840 to help bring this project to life. The movie continues where the show left off with all the characters still having the same jobs. In the movie, the city is bankrupt. The residents need to pull together to try and save it or else move elsewhere.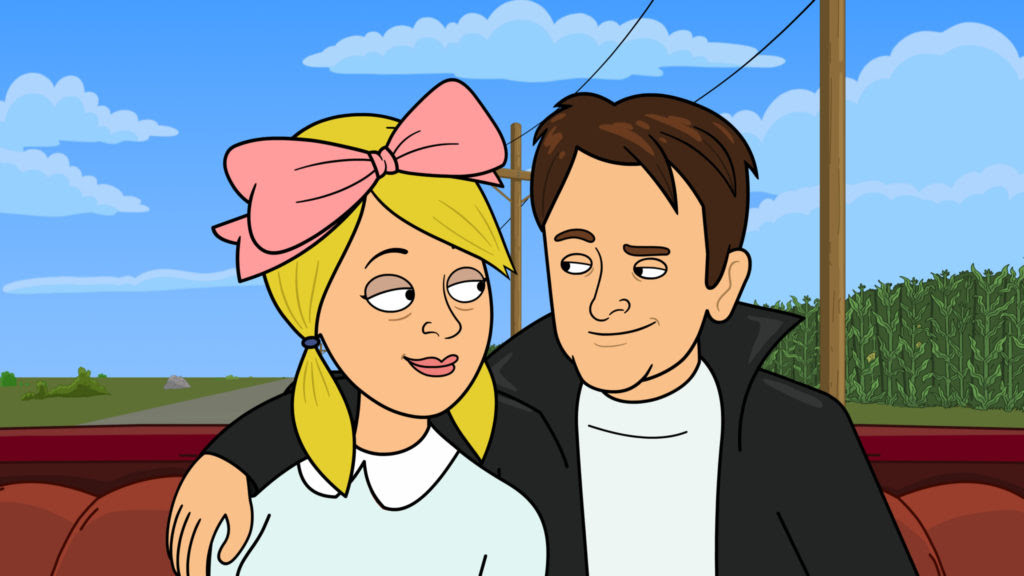 In 2018, the animated Corner Gas premiered with all the original cast except for Janet Wright, who played Emma and passed away in 2016. The animated show takes place between the original sitcom show and the movie. Some of the relationships or events in the movie aren't shown in the animated show. Brent Butt, creator and star of the show announced the season two premiere date with a special guest. Season two of the animated Corner Gas will premiere on July 1, 2019, with a special two-episode premiere with a special guest star appearance from Michael J. Fox. Michael J. Fox is not the only Canadian celebrity making an appearance this season on the show. Russell Peters, Jann Arden, Chris Hadfield, and EPIC MEALTIME's Harley Morenstein also confirmed to appear in Season 2 along with Canadian Prime Minister Justin Trudeau.
Corner Gas has always been that little Canadian show that could. I'm thrilled for season two of the animated show.