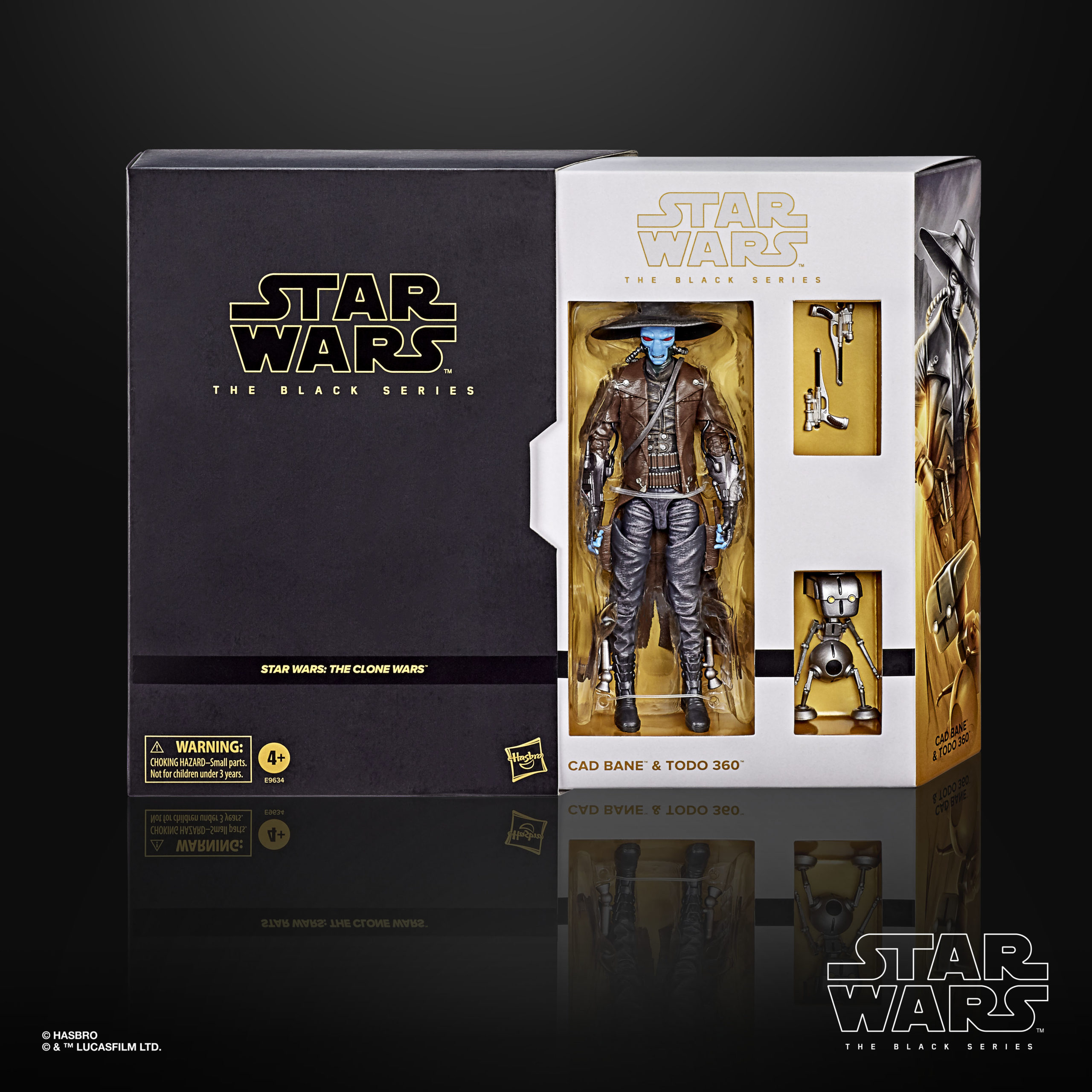 Let's be honest: 2020 has been tough for us geeks. Comics shut down for awhile, movies got pushed back, and most of our favorite cons got cancelled. Which, of course, meant no con exclusives; no chances to come back with a 2020 collectable figure. Or so we thought.
This week, Hasbro announced the release of a new Star Wars: The Black Series 6-Inch Cad Bane and TODO 360 Figure 2-Pack. The figure was originally slated to be a European convention exclusive. Instead, the figure will be released on October 1, 2020, here in the United States and is already available to order in select European countries.
The figures hail from the Star Wars: The Clone Wars series. Cad Bane is one of the most feared bounty hunters in all of the galaxy, while TODO 360 is Bane's service droid who is always there to help the Bounty Hunter. As part of The Black Series, the figures feature premium packaging, multiple points of articulation, careful design, and deco that is taken straight from the characters' appearances in The Clone Wars.
STAR WARS: THE BLACK SERIES 6-INCH CAD BANE AND TODO 360 Figure 2-Pack
(HASBRO/Ages 4 years & up/Available: Fall 2020) 
The STAR WARS: THE BLACK SERIES 6-INCH CAD BANE AND TODO 360 Figure 2-Pack is carefully detailed to look like the characters from STAR WARS: THE CLONE WARS, featuring premium detail and multiple points of articulation. This quality figure 2-pack comes with 2 CAD BANE-inspired blaster accessories that makes a great addition to any STAR WARS collection. STAR WARS fans and collectors can display these highly poseable (CAD BANE has 4 fully articulated limbs) figures, featuring premium deco, in their STAR WARS collections. Includes 2 figures and 2 accessories. Available in the US beginning October 1, 2020.