Mobile Gaming: Cross Stitch World
Genre: Creativity/Puzzle
Developer: Inertia Software
Platform: Android, iOS
A review by Amelia Wellman
Enjoy doing Cross-Stitch patterns on your tablet or mobile device without threading a needle and risking a pricked finger! Cross-Stitch World comes with hundreds of beautiful patterns to work on, just select the right color thread and click to place stitches–it's simple! Featuring incredibly realistic graphics, this is as close to the real thing you can get. See a cross-stitch design come to life as you build it up stitch by stitch!
Cross Stitch World is a game I downloaded to try out because the recommended for me tab had it hang out no matter what other types of games I was looking it. So, on a whim, I decided to see if Google Play knew me and my tastes, or was accepting payment to push crappy mobile games. I am happy (but also a little scared) to say that Google Play knows me. This game is amazing!
Cross Stitch World offers a large collection of patterns to choose from with new patterns being released on a regular basis. To play, simply choose which pattern you'd like to fill in, zoom in close to the lettered stitch spots, choose the colour that corresponds with the numbered/lettered stitches, and tap to fill them in. It has the same style of rigid creativity that paint-by-numbers have, but since I always loved paint-by-numbers a kid, that's not a downside for me. It's actually really soothing to methodically move across the pattern, filling in one lettered tile at a time until it's full and you move onto the next area.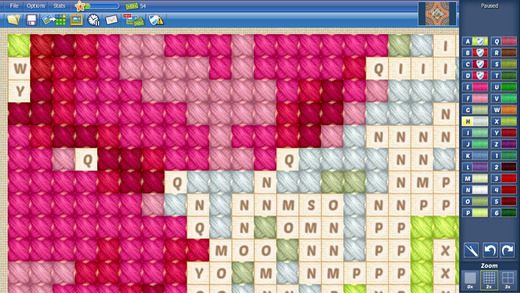 The one complaint I have to say about Cross Stitch World is that it's way too tiny! This is a game that's no doubt better on a tablet, and was probably made for a tablet in the first place. The menus are so unbelievably small, and those that have trouble even texting on a touch screen are not going to have a good time trying to navigate this game.
Cross Stitch World does have some micro-transactions within it, but no ads, either banners or pop-ups. The in-game currency of Cross Stitch World can be earned naturally as you finish cross stitches or check in daily, or you can spend $7.52 for 3,500 in-game dollars, all the way up to $56.36 for 40,000 in-game dollars.
The in-game currency can be earned naturally throughout gameplay, though it is a bit slow. But with the option to turn any picture on your phone into a digital pattern, I don't know why you'd ever need to buy any cross stitch pattern packs. If you have a cat, you're pretty much set for life!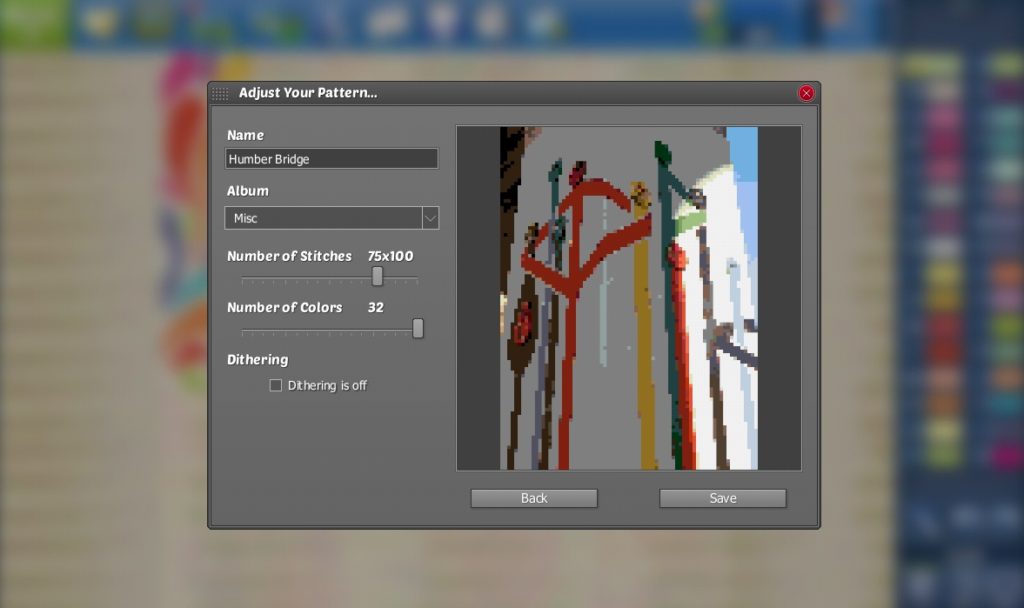 The Verdict
Play it! I didn't think I'd like Cross Stitch World as much as I did, but I can't put it down! It's so satisfying to sit, put down a couple hundred digital stitches, and then zoom out to see how much colourful progress you've made! It's simple, it's very Zen feeling, and it's definitely hard to put down once you pick it up.
Cross Stitch World is available for Android and iOS.