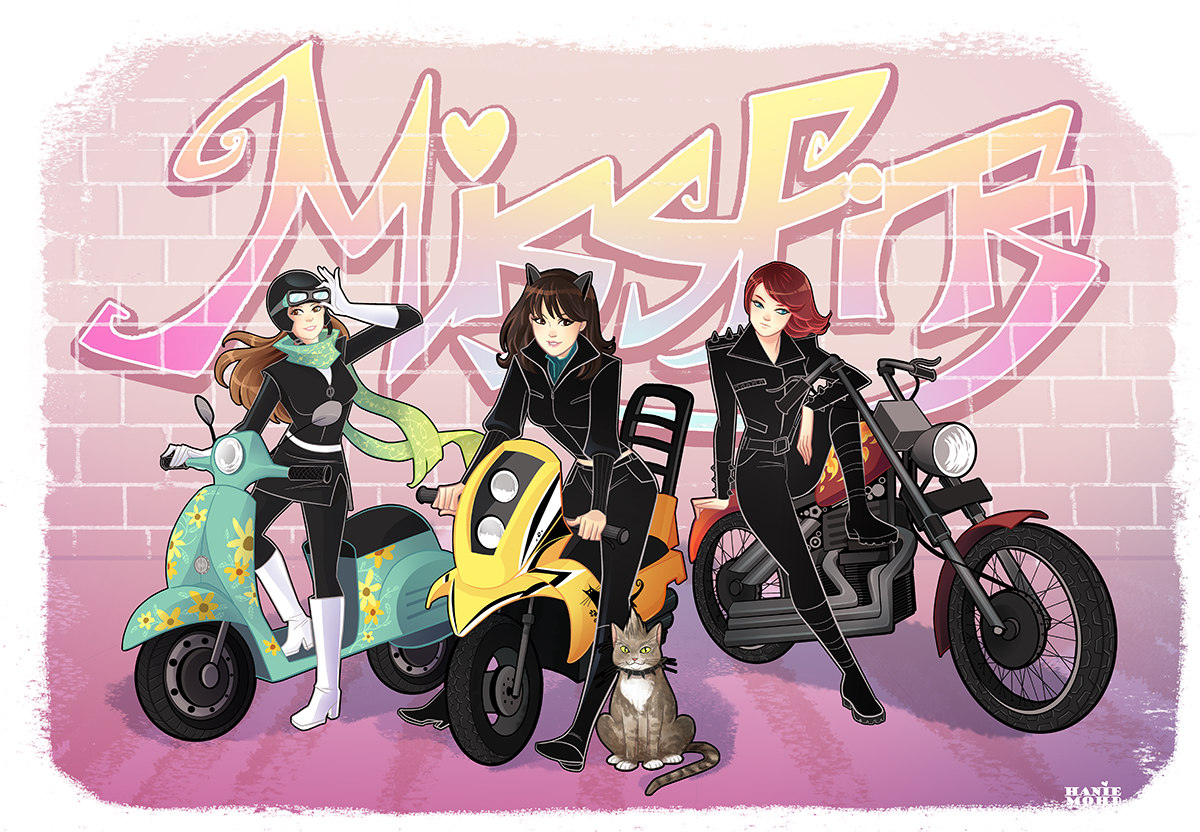 The Missfits Episode 82: Valentine's Day Recs
Maybe you celebrate Valentine's Day and maybe you don't… either way, there's no escaping that this time of year, love is supposedly in the air. We come up with some awesome recommendations for you and your Valentine to share this week, so tune in for some great suggestions that you can BOTH enjoy.
If you AREN'T celebrating Valentine's Day, may I suggest celebrating GALentine's Day with your BFFs? Heck yes! We'll have some stuff to cover THOSE bases too.
Regular Recommendations
Paper Girls #5, Mirror #1, Spider-Man #1, Giant Days Vol. 1, Black Widow: The Name of the Rose, We Can Never Go Home Vol. 1.
Swag Recommendations:
Millennium Falcon "I love you" necklace from Hot Topic, Pixel Heart Heat Changing Mug, Oree wood keyboards.
LOOOOooooooOOOve Recommendations:
Strangers in Paradise (comic), Secretary (movie), Waitress (movie), Catherine (video game), Wristcutters: A Love Story, About Time (movie), Lost Stars by Claudia Grey, The Gift (movie), Ever After, Yurikuma Arashi (aka Lezookibearihama according to Melissa), Happy Marriage, Outlander, Age of Adaline, Across the Universe, Eternal Sunshine, Once, Leave Her to Heaven, Crimson Peak.
Galentine's Day:
Heathers, Clueless, Mean Girls, Easy A, The Craft, Sailor Moon.
Prepare for next week's show on Shipping in Fandom podcast with Nikki Alfaro's article here.
(scroll to the bottom for a Spotify playlist containing all of the available music we've used in the show to date)
End Music: 4minute – Hate You
The Missfits are:
Stephanie Cooke – @hellocookie
Mara Wood – @MegaMaraMon
Melissa Megan – @LissaPunch
Maria Norris – @MariaWNorris
The Missfits on Twitter – @The_Missfits
AND our email is podcast@the-missfits.com
Our amazing banner art is by HanieMohd.