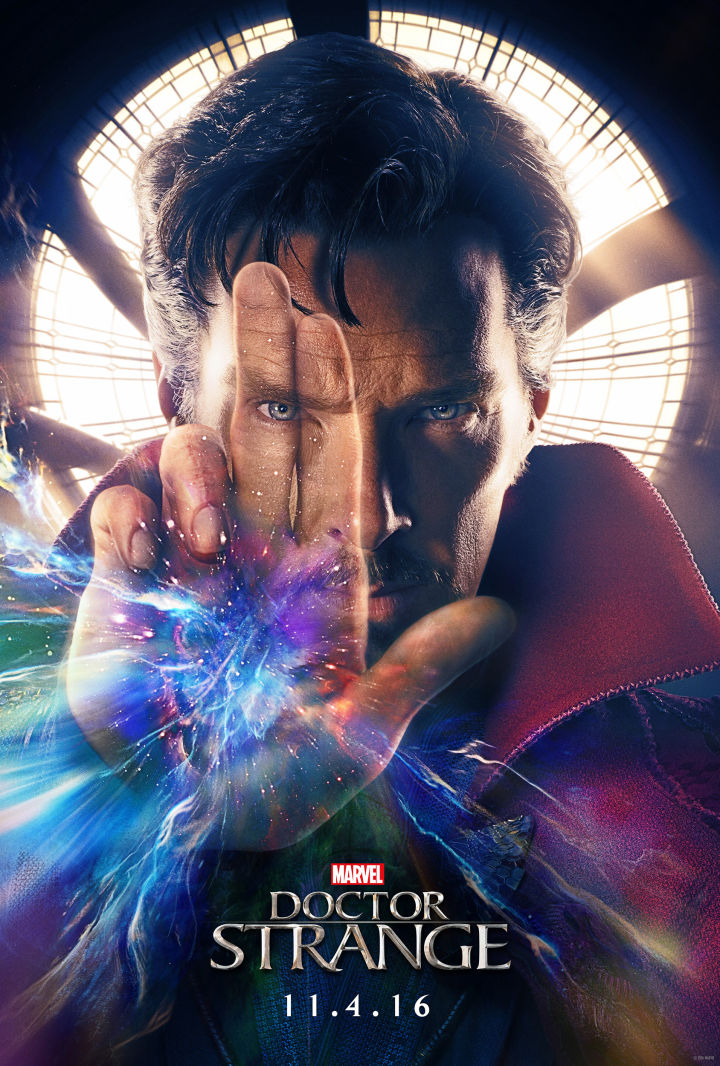 Hump Day gifted us with a new look at Marvel's Doctor Strange film. In it, we see a mostly confused Stephen Strange (Benedict Cumberbatch) navigating some admittedly painful and utterly trippy circumstances. The Ancient One (Tilda Swinton) provides some context about the changes Strange is likely to face, including the notion of multiple realities. It feels like we will be going on an adventure with Strange through bending realities and dreamlike obstacles while he navigates this new idenity as well as new abilities! The exotic locations will likely be different than what we are used to with Marvel films (set in large cities) and take us up mountains and into an interesting looking dojo. Can we also talk about the last six or so seconds and that fantastic cape? Let's all ignore Edna Mode as she scolds the good Doctor about his cape.
The teaser has everything we have come to adore about Marvel films including stunning cinematography and a score that will likely keep us all on the edge of our seats. As expected, the Twittersphere offered some insightful (and hilarious) reactions to the teaser:
Well he would, wouldn't he? #DrStrange pic.twitter.com/q8RZZgKJ4O

— Radio Times (@RadioTimes) April 13, 2016
RT @FanBrosShow: "One does not simply walk into Mordo." #DrStrange pic.twitter.com/zOKgvBme0C

— SuperheroesInColor (@HeroesInColor00) April 13, 2016
WOW! Love this teaser from #DrStrange, @scottderrickson. Bravo!! Dying to see the whole thing! https://t.co/jHGeWY6B3B

— JA Bayona (@FilmBayona) April 13, 2016
Another Day, Another White Guy at Marvel: Benedict Cumberbatch to play #DrStrange – https://t.co/zy17088aGz pic.twitter.com/8bbXhJ42Ea

— WWAC (@wwacomics) April 12, 2016
It seems there are some mixed feelings about the casting choices. What do you think? Are you excited for the film? Are you tired of the MCU's one note casting choices and would like to see some diversity? Let us know in the comments!