Well, that was a lot.
After a super-packed hour of updates and reveals at San Diego Comic Con, we now have a clearer idea of what we can expect to see within the next few years of the Marvel Cinematic Universe. Earlier this week, I prepared some predictions as to what Kevin Feige & Co. would reveal on the Hall H stage. How much did I get right? Wrong? Let's go over the biggest developments. 
Phase Four is ending MUCH sooner than previously thought
I predicted that Phase Four would end with a Fantastic Four in the unfilled May 2024 slot. The first part of that guess turned out to be true; Phase Four is ending. But it's not ending with Fantastic Four in 2024 —more on that in a bit— or  in 2024 for that matter. This November's Black Panther: Wakanda Forever will actually be considered the grand finale of this era, at least cinematically. (The Guardians of the Galaxy Holiday Special is reportedly dropping on Disney Plus in December.) I've watched the trailer about 500 times now, and after the divisive nature of Phase Four thus far, talk about a power move ending on that note.
Fantastic Four is coming in 2024, but later than expected
Speaking of Marvel's first family, we did get a Fantastic Four release date as I expected: November 8, 2024. That's only a few months off from my prediction, but this date will actually place it squarely not in Phase Four or even Five, but Phase Six. SIX! 
PHASE SIX?!
Because Feige apparently thought the end of Phase Four and the entirety of Phase Five weren't newsworthy enough to announce on their own, Kevin Feige also unveiled an (incomplete) Phase Six roadmap that currently only consists of three confirmed items. Fantastic Four is one of them. The others are, in scientific terms, a goddamn doozy.
Avengers, assemble (again)
After skipping all of Phase Four and Five, we now know the Avengers will return in Phase Six for a two-parter consisting of Avengers: The Kang Dynasty and—gasp—Avengers: Secret Wars, tentatively scheduled for release on May 5, 2025, and November 7, 2025, respectively. I said this would be a possibility in my predictions, and both of those specific titles leaked out before the panel thanks to a pesky copyright filing that went public a day early, but man. They're doing it! Interesting that the gap between them will only be six months, as opposed to the full year between Infinity War and Endgame. I suppose this means Kang will be the saga's Thanos-level threat as commonly speculated, which also brings me to the next thing…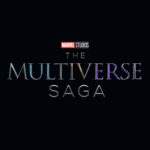 "THE MULTIVERSE SAGA"
A lot of us already guessed that everything would be headed in this direction after hints in titles like Loki and Doctor Strange in the Multiverse of Madness, but we finally have an official name for the Infinity Saga's successor. Remember when we thought Infinity War and Endgame were the pinnacle of a Marvel crossover? We're truly not prepared for what this storyline will bring.
Everything else
All of the above were probably the biggest news drops, but there's lots of other new info to chew on that are worth pointing out:
Daredevil: Born Again

— Not only was I wrong in saying they wouldn't confirm the rumored

Daredevil

revival, but it now has an official title and will contain a staggering

18

episodes, making it three times longer than most of the Disney Plus shows to date. A vindicating return for this fan-favorite character, or a gross overcorrection of a problem many have with the Disney Plus slate? We'll find out in 2024, though fans will be able to see the Man Without Fear in next month's

She-Hulk: Attorney at Law

as well as 2023's

Echo.

Born again indeed.

Guardians of the Galaxy Vol. 3

— Maria Bakalova is playing Cosmo and possibly also doing the motion capture? Incredible. More substantially, we learned that Chukwudi Iwuji is playing the High Evolutionary, and he even debuted the villain's look with an in-person appearance in Hall H. 

Ant-Man and the Wasp: Quantumania

— Not much was revealed about this one, but some promotional art seems to confirm that Cassie Lang will adopt the Stinger persona she currently uses in the comics. Also, MODOK seems to be making an appearance? Love that for us. Still no word on Bill Murray's role.

Blade

— Hitting theaters just after Halloween on November 3, 2023, just as I predicted.

Captain America: New World Order

— Coming May 3, 2024. Slightly later than I guessed, but it

was

one of my predictions for those 2024 slots, so I'll count it as a win. (They've apparently dropped the February 2024 slot, though.)

Black Panther: Wakanda Forever

— Tenoch Huerta as Namor confirmed, as were some plot details in the just-released trailer I also anticipated. It looks

incredible

. Michaela Coel is apparently playing Aneka, one of the more notable Dora Milaje from the comics in recent years. (Was hoping for Storm, but alas.)

Secret Invasion — They didn't release the footage shown in Hall H, but we did learn it's coming relatively soon. (Without Regé-Jean Page, unless…?)
Agatha: Coven of Chaos

(née

House of Harkness

) — Title change, but that's it.

Thunderbolts

— Coming in Phase Five, which I did ultimately predict, but nothing more than that for now.
The Unseen
For all of the news we did get here, there's also still plenty of stuff that went unremarked and/or elaborated upon. Echo, Ironheart, The Marvels are all seen on the Phase Five roadmap, but no substantive info was given for any of them. We also didn't hear anything about the untitled Halloween special, the Guardians of the Galaxy Holiday Special, or Armor Wars, nor did we have a cast reveal for Fantastic Four. They're possibly saving these for D23. Spider-Man similarly went unmentioned, likely due to the Sony of it all, but you could make a pretty safe guess that his next MCU outing will release sometime in 2023/2024. And perhaps most notably, we did not receive any updates about the status of X-Men or Deadpool in the MCU, which I stated would be the case. They're still edging us on that front.
And that just about covers it for Marvel's MCU presence at SDCC 2022. Will they complete the unfilled spaces of the MCU Phase Six roadmap at D23 in September? Guess we'll find out then. For now, here is the most up-to-date schedule of what's coming over the next several years.