After making several casting announcements, including Black Bolt and Medusa, throughout the last two weeks, Marvel ended the week with rounding out the rest of the regular cast for their upcoming television project Inhumans.
____
Ken Leung (Lost) was cast as Karnak. Karnak is the cousin of Black Bolt and often who the leader of the Inhumans turns to when he needs advice or guidance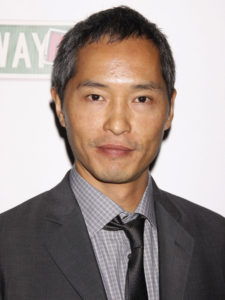 Eme Ikwuakor (Extant) was announced as Gorgon. Gorgon is the cousin of Black Bolt and is the official leader of the Attilan military.
Isabelle Cornish (Australia Day)  was cast as Crystal. Crystal is the sister of Medusa and is the  youngest member of the royal family.
Mike Moh (Empire) was cast as Triton. Triton is Black Bolt's cousin and carries many of the same abilities of aquatic animals
Sonya Balmores (Soul Surfer) was cast as Auran. Auran takes her role as the head of the Royal Guard extremely seriously and is very business like when it comes to Inhumans business and concerns.
Ellen Woglom (Californication) has been cast as an unnamed character who is described as smart, intense, and focused. It can be assumed that this character may be the point of some friction as loyalty could be tested based on her addition the the mix
Lockjaw was cast as himself. It is yet to be seen if the 2,000 lb dog will be a CGI enhanced dog or created completely from CGI.