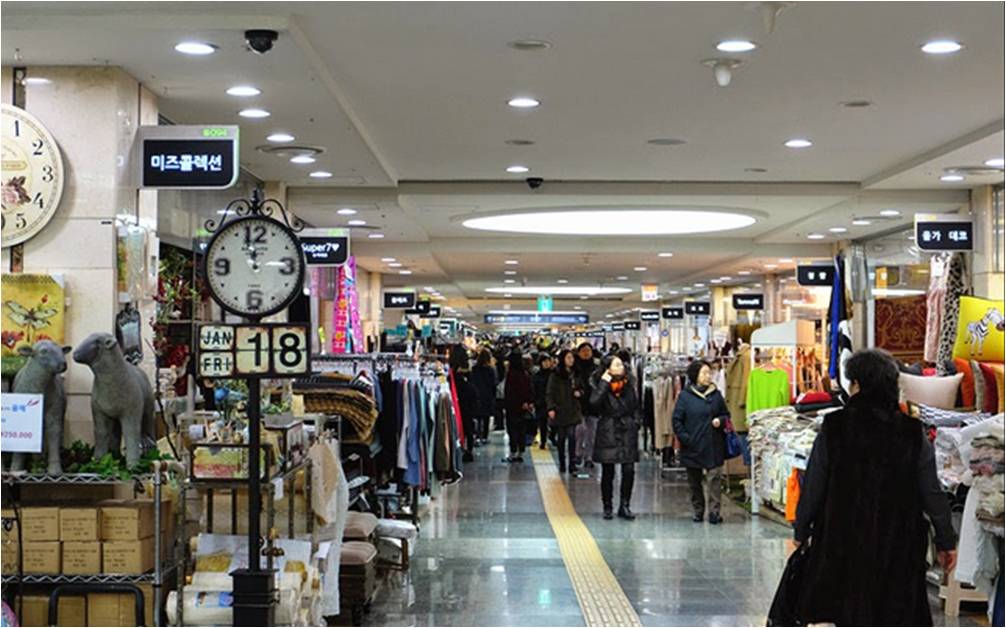 Besides the traditional markets and shopping districts, Seoul has plenty of underground shopping areas as well.  Due to a heavy rainy season, many shoppers prefer a mall-type setting, but the only available area is beneath the streets.  Truthfully, every subway stop is a mini-mall in its own right, with stalls selling everything from clothes to candy.  But this column covers the areas that are set aside strictly for shopping and entertainment.  A quick note on shopping:  most clothing is made in Korea sizes, so Westerners may have a hard time finding something that fits.  So it may be a lost cause to try and clothes shop, but you can find plenty of accessories and other items, as well as some entertainment areas.
Goto Mall: located underneath the Express Bus Terminal (Lines 3, 7, and 9), Goto Mall is filled with fashion.  Crammed with stalls selling women's clothing, makeup, shoes, and accessories, you can find stuff both cheap and pricey.  And of course, when you're done shopping, there's plenty of cafés and restaurants where you can sit, have a coffee, and check out your new treasures.
Gangnam Underground Shopping Center: located underneath Gangman Station on Line 2, this is one of the largest subway malls.  At first, it appears to be right there in the subway station, where many stalls are packed into a confusing maze, but if you follow the signs to Exits 3, 4, 5, and 6, you'll find a separate concourse with quiet cafés and upscale department stores.  This is the true Gangnam Underground, but the subway area is exciting as well, boasting everything from shoes to sunglasses.
COEX Mall: taking the Line 2 to Samseong (Samsung) Station, you'll find the Convention and Exhibition Center, where COEX takes its name from.  Underneath is the mecca of shopping, with everything from Western department stores to Korean specialties.  For entertainment, the COEX Aquarium is a fun diversion, with plenty of unusual fish on display, as well as some animals, such as penguins and prairie dogs.  Also located in the mall is the Mega Box Cinema, so if you're fluent in Korean or there's a Western film showing, you can catch a flick.  For food, though there're restaurants aplenty, the food court, CJ's Foodworld, has plenty of local dishes, especially BibiGo, a local bibimbap place.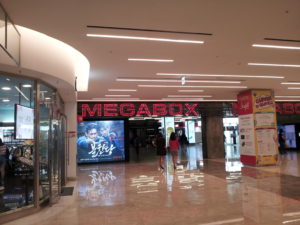 For more information or to explore on your own, check out VisitKorea.