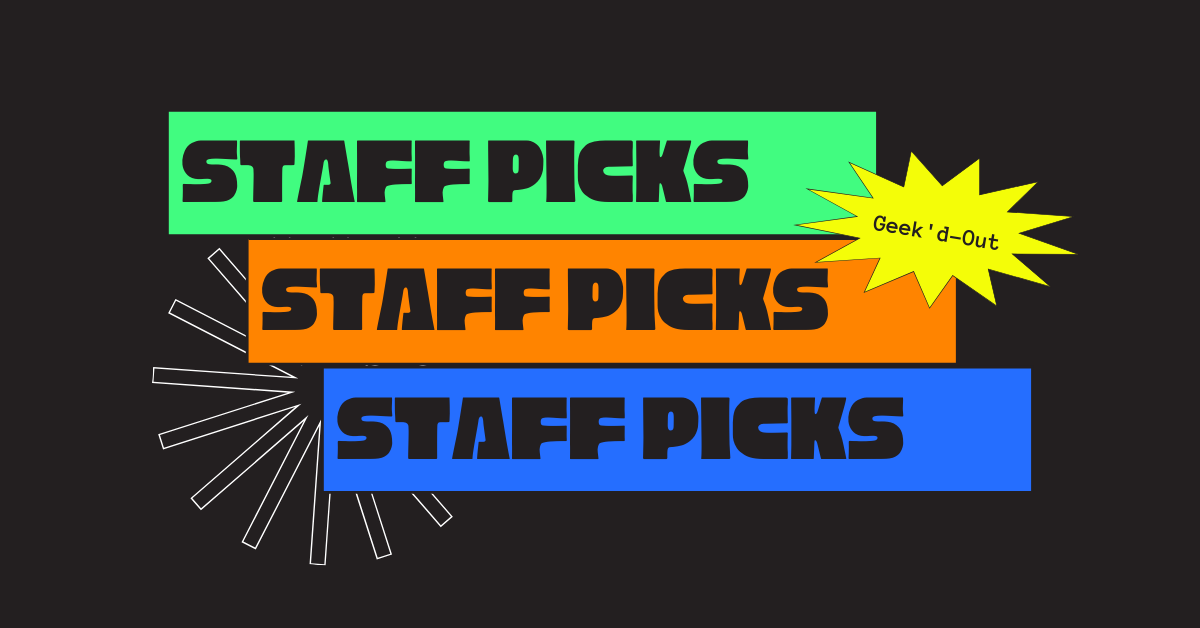 Check out what the Geek'd-Out staff is recommending this month!
---
Michael Farris: Only Murders in the Building (2021)
The Three Amigos is one of my favorite movies from childhood, so, when I saw a preview for Only Murders in the Building on Hulu, seeing the pairing of Steve Martin and Martin Short on-screen again was hard to resist (in place of Chevy Chase is Selina Gomez).
The story follows three unlikely strangers who have two things in common: they all live in the same NYC apartment building, and they all love true crime podcasts. After a man they shared an elevator ride with turns up dead in their apartment, they decide to embark on their own true crime podcast to solve what they believe is a murder. Hijinks and plot twists ensue.
Given the cast, I was expecting a humorous, silly show that would likely be forgotten in a short amount of time–how glad I am to be wrong. There are laugh-out-loud moments aplenty, but the show is so much more than that. The character development is truly engaging, the acting is superb, and the writing creates some downright beautiful moments in the show. One particular episode focuses on a character who is deaf, and the show is presented as a sort of "silent episode" with, by my count, one line of audible dialogue spoken. That episode is probably one of the strongest moments of plotting and character development, and the fact that they pulled it off in a silent episode is impressive.
All 10 episodes are now available on Hulu, and they range in the 30-40 minute range, which guarantees quick binging. The finale promises a second season, so be sure to check this out before the next season drops.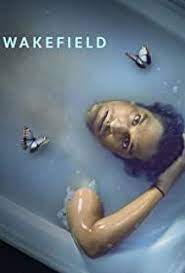 Anelise Farris: Wakefield (2021)
Television dramas set at psychiatric hospitals tend to be either horror or some feel-good oversimplification of what it's like to be mentally ill. Fortunately, Wakefield is neither. The Australian 8-part television series, currently airing on Showtime, follows psychiatric nurse Nik (played by Rudi Dharmalingam) as he interacts with patients, co-workers, and his family of Indian immigrants.
What Wakefield does extremely well is show how complicated mental illness is–not only in the diverse forms it takes, but also in how it affects loved ones, including Nik himself. The cast is fantastic, and although the show deals with dark material, there are enough moments of brightness and humor that keep the show feeling warm and hopeful rather than depressing.
Johnathan Boes: Portal (2007)
14 years ago this month, the world learned to think with portals. This is the game that launched a thousand memes. But it's also a masterpiece that still holds up today. Aside from the brilliant portal gun mechanics, this game demonstrates the power of good writing and good voice acting. Ellen McLain's narration as the sardonic GLaDOS transforms a straightforward puzzle game into a full, funny, imagination-fueling experience. And also, it still just feels so good to fire the portal gun. If Portal has been collecting dust on your shelf, dust it off. It's still brilliant.
---
Check back next month as we share what Geek'd-Out staffers are enjoying in November!