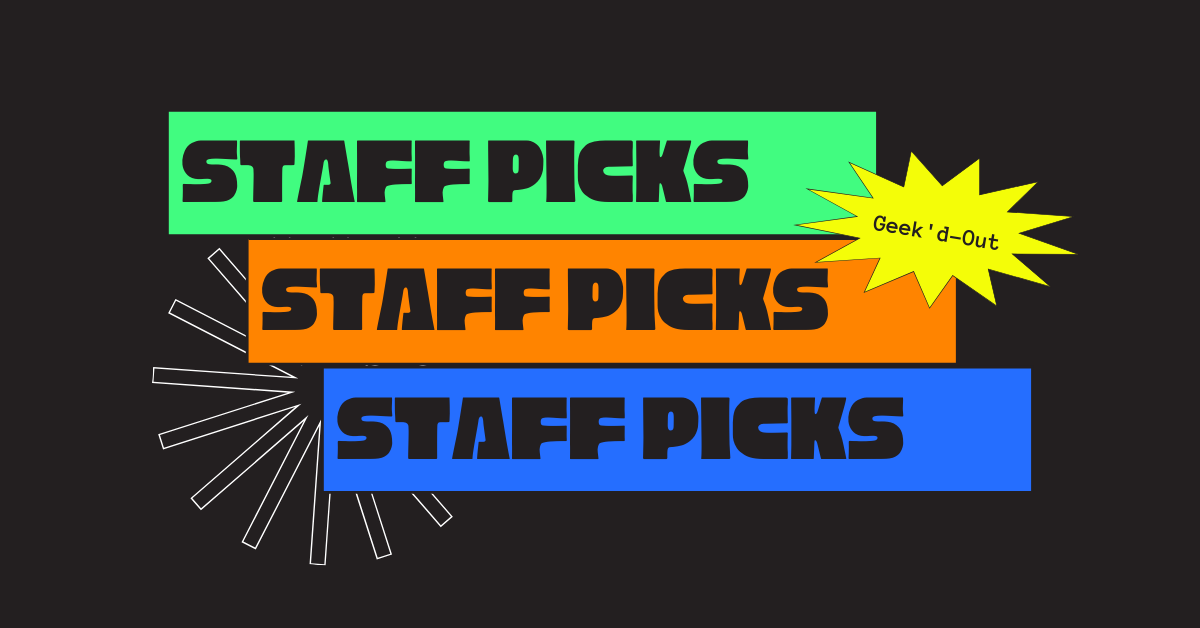 Check out what the Geek'd-Out staff is recommending this month!
---
Muriel Truax: Carrie (2013)
I tend to think Stephen King's stories make for much better movies than novels. However, I love the novel Carrie, as well as the 1976 and 2013 films of the same name. It's a horror tale that is also a poignant coming-of-age thriller about a girl coming to terms with her awakening feminine sexuality and rage. I am impressed by Stephen King's ability to produce a narrative from a female perspective (which is not something that he often does well). Although I recommend all of the various forms of Carrie, I am choosing to focus on the 2013 film, as I'm intrigued by the way in which it gracefully updates the story for the early 2000s. This film also contains a stellar cast including, but not limited to, Chloe Grace Moretz, Julianne Moore, Judy Greer, Ansel Elgort, and Gabriella Wilde.
Anelise Farris: Mayday Parade's What It Means to Fall Apart (2021)
I'm one of those "elder emos" for whom the expression "it's not a phase" holds true. I still listen to all of the same bands I listened to in high school, and, fortunately for me, many of those bands are still active–like Mayday Parade. Since their first album, A Lesson for Romantics (2007), they have consistently released great records, and their latest What It Means to Fall Apart is no different. It's pure pop punk goodness, and fully supports the saying, "Mayday Parade is an emotion." Lead vocalist Derek Sanders is the voice of heartache with songs like "Bad at Love," "Sideways," and "I Can't Do this Anymore." It's honestly hard to pick a favorite track. I've had the album on repeat since its November release. I bet you can guess who my #1 listened to artist on Spotify was this year…
Michael Farris Jr.: The Shrink Next Door (2021)
Marty inherited his family's textile factory and is making more than enough to get by in life. So why is he so intimidated by everything? After his sister suggests that he see a psychologist, Marty begins to gain self-confidence and a new friend in Dr. Ike Herschkopf. But does Marty's shrink have ulterior motives?
Starring Will Ferrell as Marty and Paul Rudd as Dr. Ike, this Apple TV+ miniseries draws inspiration from a podcast of the same name that tells the true story of how one man ends up being manipulated into ruin. Given the cast, it has a dark-comedy bend to it with a slow-burn build up as Marty and Ike's relationship deteriorates. Katherine Hahn also stars as Marty's sister Phyllis, and she excels as the rational heartbeat of the story who serves as a surrogate for the audience watching the events unfold.
With solid acting and captivating pacing, The Shrink Next Door is a valuable warning about vulnerability.
---
Check back next month as we share what Geek'd-Out staffers are enjoying in December!