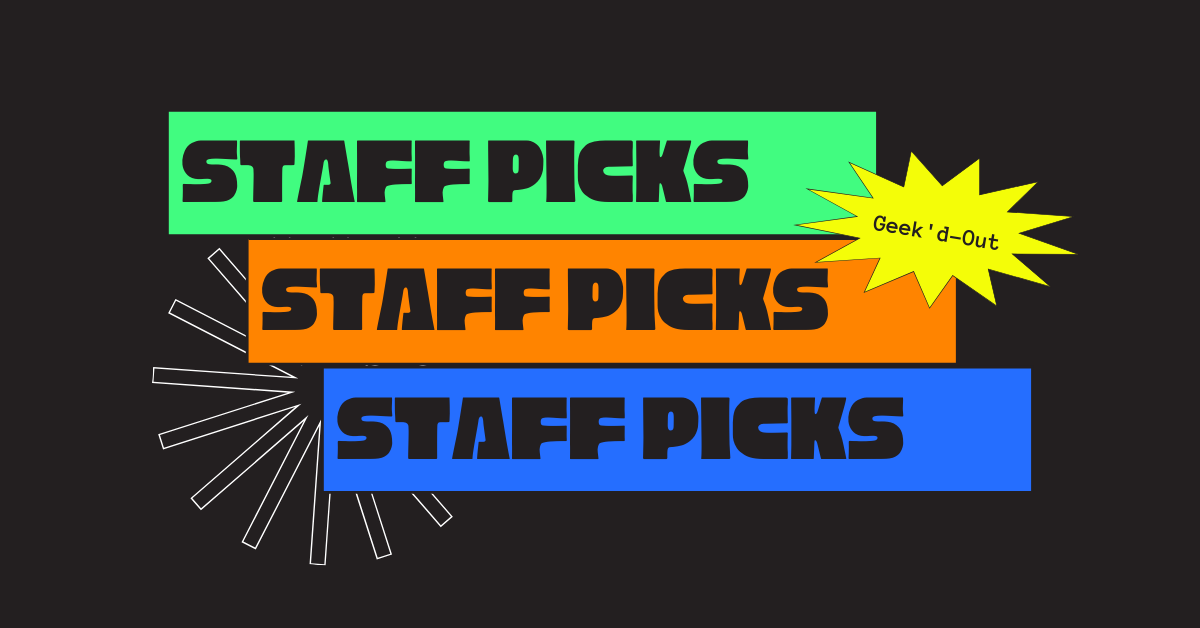 Check out what the Geek'd-Out staff is recommending this month!
---
Anelise Farris: The Family Chao (2022)
The Family Chao by Lan Samantha Chang is set in Haven, Wisconsin, and tells the story of the family behind the Fine Chao restaurant. The American Chinese joint has been serving the community for over 30 years, but, as the town soon discovers, there was a lot more going on than generous portions of MSG-doused lo mein. The patriarch Leo is forced to deal with the consequences of his poor choices. His wife Winnie escapes to a convent. And their three sons struggle to come to terms with their family's history and make decisions about their future.
The drama of family secrets coming to light makes it a solid choice for a beach read, but the elevated language and beautiful, heartbreaking scenes imbue it with a literary quality that makes it stand out among similar takes on small-town family drama.
---
Michael Farris Jr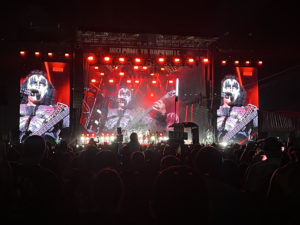 .: Go to a rock concert
In the middle of May, my wife and I got to attend our first music festival of the year: Welcome to Rockville at Daytona Beach. Our feet hurt, our ears are ringing, our skin is scorched, thunderstorms canceled some major acts…but I have no regrets, because music is back.
After two-ish years of contenting ourselves with Spotify and music videos on YouTube, we deserve to see some incredible bands live. Since Rockville had approximately a billion acts, I feel like I'm doing a slight disservice to some amazing musicians, but a few live acts that are must-see: KISS (I had never seen them before!), The Struts, and The Smashing Pumpkins. These acts ranged from incredible showmanship to a crowd-pleasing romp to straight-up sonic bliss.
Also, if you want to see some deep-cut, up-and-coming acts, do yourself a favor and score some tickets for Oxymorrons (two "Rs," not one) and Mike's Dead. You won't be disappointed.
---
Muriel Truax: Buddha (1972 to 1983)
Better known as the creator of Astro Boy, Osamu Tezuka, the "Father of Manga," is also the creator of the imaginative series Buddha.
It follows the life of Siddhartha, the Buddha, from his birth through the end of his career. Combining myth, history, and his own imagination, Tezuka's series is lovely and timeless.
---
Cameron Kieffer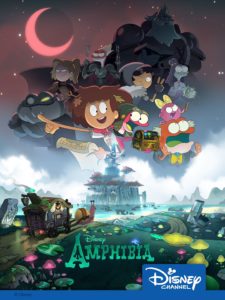 : Amphibia (2019-2022)
My pick for the month has got to be my current obsession, the Disney Channel series Amphibia. Created by Matt Braly, Amphibia chronicles the adventures of Anne Boonchuy (voiced by Brenda Song), a brave but irresponsible Thai-American girl, who is transported, along with her two besties, to a mysterious land populated by anthropomorphic amphibians. She is soon adopted by the Plantars, a disjointed but loving family consisting of traditionalist grandfather Hop Pop, the excitable young Sprig, and the borderline crazy Polly.
Combining a fish-out-of-water tale with coming-of-age-tropes, Anne's story is as much about growing up and facing your fears as it is about silly frog puns and ridiculous antics. While many of the series' early episodes may seem formulaic and predictable, there's a tremendous amount of heart and character development, especially for a cartoon about talking frogs. The themes of family and home being what you make it are obvious, but the show doesn't shy away from heavier themes like cultural appropriation, PTSD, and even death.
Anne and the Plantars have grown as individuals and as a family, and every emotional moment in its third and final season are absolutely earned. Even as the characters face off against a foe that could destroy their respective worlds (yes, the Multiverse is a thing here, too), at its core, Amphibia is a show about family and learning to grow. It's also freaking hilarious, and a must-see for fans of shows like Gravity Falls. The final season just wrapped up, but nearly every episode is currently available to stream on Disney+, with the last four episodes set to debut this summer.
---
Check back next month as we share what Geek'd-Out staffers are enjoying in June!