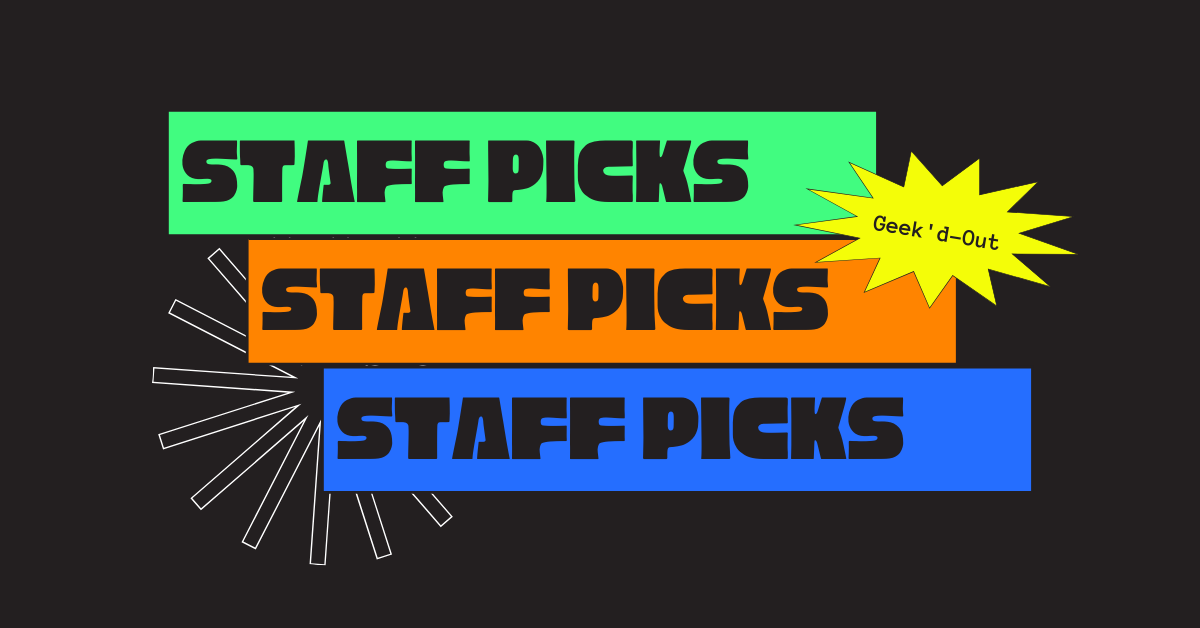 Check out what the Geek'd-Out staff is recommending this month!
---
Michael Farris Jr.: Ghost Rider #1 (2022)
Johnny Blaze is back, and in this double-sized issue, we also get a whopping two new characters introduced. How Marvel showers us with blessings!
Hyperbole aside, Ghost Rider #1 is a hell of a good time. Johnny lives an idyllic life, but he can't shed his personal demons. The question is: Are the demons metaphorical or real?
With body horror, black magic, and psychological torment, 
Ghost Rider #1 
is a triumphant return to the driver's seat of a blazing two-wheeled hog of righteous retribution. But don't just take my word for it,
check out our very own Muriel Truax's full review
!
Anelise Farris
: Pam & Tommy (2022)
It's February, so I wanted my pick to be about love. Just kidding. It was a happy coincidence because Pam & Tommy is just so darn good. This 8-episode miniseries tells the story of the passionate yet tragic romance between Baywatch-bombshell Pamela Anderson (played by Lily James) and Mötley Crüe drummer Tommy Lee (played by Sebastian Stan). Their relationship moves at the speed of someone skydiving naked from an aeroplane, and it is just as dramatic. In the early days of their marriage (a.k.a. entire relationship), Rand (played by Seth Rogen), a disgruntled contractor, steals their very private, homemade sex tape and distributes it via this magical portal called THE INTERNET–thus dooming this whirlwind romance.
The acting is incredible, but, even more than that, I appreciate how much it makes me want their relationship to succeed. Despite knowing the inevitable outcome, I am rooting for you, Pam and Tommy!
Muriel Truax: Bone (1991-2004)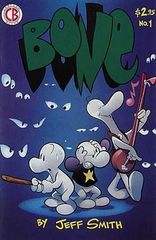 My staff pick is the Bone comics series (1991-2004) by Jeff Smith. When some of the cartoony residents of Boneville find themselves in the middle of a high fantasy world, each of their characters develop in the ensuing narrative. The series is a childhood favorite of mine. It's imaginative, sad and funny by turns, and appropriate for all ages.
---
Check back next month as we share what Geek'd-Out staffers are enjoying in March!