June has seen an influx of gaming news thanks to the yearly E3 event, Summer Game Fest, as well as many publishers taking the opportunity to announce new titles amongst the wave of news. It is more than easy to lose track of all the up-and-coming titles. Yet there are a few that deserve to be highlighted.
With the current gen of consoles, co-operative games appear to have been phased out. Gone are the days of four controller parties and video games being made for the solo player experience. Most multiplayer games were limited to MMOs. Split-screen games were rare and few in-between. Halo 5 experienced major backlash for removing their split screen co-op, limited to online multiplayer only. While these newly announced games don't all support split-screen, there has certainly been an increase this year in games that support the co-operative gaming experience over PVP.
Take a look at the list of games that stood out:
The Anacrusis (Fall 2021)
Stray Bombay
The Anacrusis is a four-player, cooperative first-person shooter set aboard a massive starship stranded at the edge of explored space. Team up with your friends in an infinitely-replayable fight against alien hordes to unlock perks, weapons, and new ways to play that you can share with your team!
Back 4 Blood (October 12, 2021)
Turtle Rock Studios
Back 4 Blood is a thrilling cooperative first-person shooter from the creators of the critically acclaimed Left 4 Dead franchise. You are at the center of a war against the Ridden. These once-human hosts of a deadly parasite have turned into terrifying creatures bent on devouring what remains of civilization. With humanity's extinction on the line, it's up to you and your friends to take the fight to the enemy, eradicate the Ridden, and reclaim the world.
Aliens: Fireteam Elite (August 24, 2021)
Cold Iron Studios
Set in the iconic Alien universe, Aliens: Fireteam Elite is a cooperative third-person survival shooter that drops your fireteam of hardened marines into a desperate fight to contain the evolving Xenomorph threat. Face off against waves of terrifying Xenomorph and Weyland-Yutani Synthetic foes alongside two players or AI teammates, as you and your fireteam desperately fight your way through four unique campaigns that introduce new storylines to the Alien universe. Create and customize your own Colonial Marine, choosing from an extensive variety of classes, weapons, gear and perks, battling overwhelming odds in this heart-pounding survival shooter experience.
The Last Oricru (TBA)
Gold Knights
The Last Oricru is an action RPG, that puts you in the middle of ongoing conflict under the protective shield on the otherwise abandoned planet. Your decisions bring interesting twists into the gameplay as you can heavily influence the conflict and its outcome. You will experience hundreds of intense fights in a brutal medieval sci-fi world, where every action has its consequences. Level up your hero and improve your skills before facing one of many boss fights.
Onsen Master (2021)
WakingOni Games
Onsen Master is a hot spring customer management game where players must revitalize various hot springs across the fantasy island of Izajima! Create ingredients to match the various customer ailments, reconnect the communities that surround each onsen, and discover the supernatural world that they've long since been disconnected from.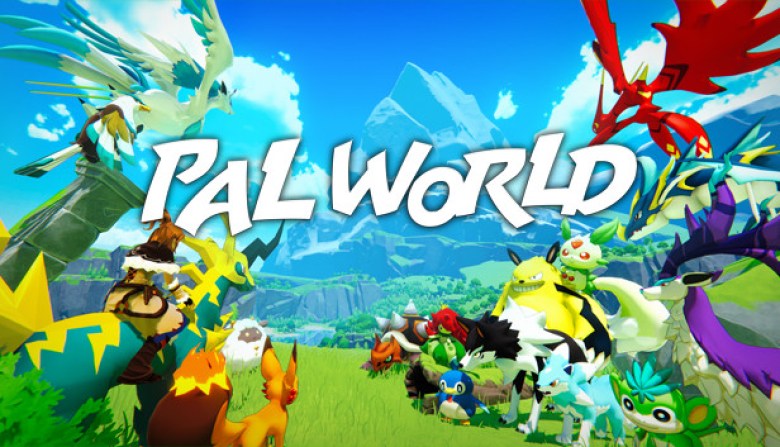 Palworld (2022)
Pocketpair
Palworld is a game about living a slow life with mysterious creatures "Pal" or throwing yourself into life-and-death battles with poachers. You can make Pals fight, breed, help with farming, or work in factories. You can also sell them off or even slaughter them to eat! That however, is forbidden by law.
Red Fall (Summer 2022)
Arkane Austin
The quaint island town of Redfall, Massachusetts, is under siege by a legion of vampires who have blocked out the sun and cut the island off from the outside world. Trapped with a handful of survivors against diabolical enemies threatening to bleed the town dry, choose your hero from a diverse roster, grouping up with others to create the perfect team of vampire slayers.
The Ascent (July 29, 2021)
Neon Giant
Welcome to The Ascent Group arcology, a self-contained corporate-run metropolis, stretching high into the sky and filled with creatures from all over the galaxy. You play as a worker, enslaved by the company that owns you and everyone else in your district. You get things done, whatever menial task is given. One day, whilst sent on a routine assignment to make use of your skills with a cyberdeck, you are suddenly caught in a vortex of catastrophic events. The Ascent Group, the largest mega corporation on the planet, shuts down for unknown reasons, causing the automated security systems to go haywire. The survival of your district is threatened: rival corporations are trying to force appropriation and crime syndicates are looking to boost their black-market augmentation trade. You must take up arms to stop them from seizing control and embark on a new mission to find out what started it all.
Though this list has a very obvious theme of shooters/survival, there remains hope that with a rise in co-operative gameplay there will be variability in future co-op games. Have any co-operative game announcements you think we've missed and should cover? Let us know in the comments below.