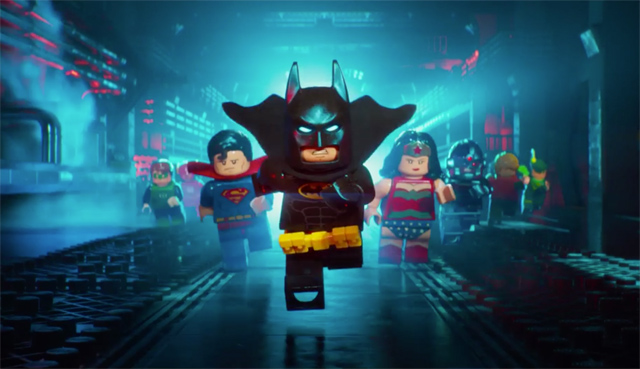 For those of you who had a chance to see Batman vs. Superman over the weekend, you may have noticed that our Dark Knight has gotten a whole lot darker. Somehow.
Thankfully to counteract THAT Batman, we got a trailer for the new LEGO Batman movie, which looks amazing. I mean, I don't think anyone had particularly high expectations for The LEGO Movie before it came out and then it hit theaters and managed to completely take us all by surprise. Not only that but we got the best versions of Batman and Green Lantern on the big screen to date (you know, subjectively).
Will Arnett is reprising his role as the most ridiculous Batman ever, alongside Rosasio Dawson as Batgirl (!!!!!!!), Ralph Fiennes as Alfred, Michael Cera as Robin, and Zach Galifianakis as The Joker. As if I wasn't excited enough just for Will Arnett, they had to put THIS LOT in with him, so like HELLS YES.
Chris McKay is directing the film with a screenplay by Abraham Lincoln: Vampire Hunter writer, Seth Grahame-Smith. We have a little less than a year until the film is released on February 10, 2017 but let's get hella excited for this movie in the meantime.