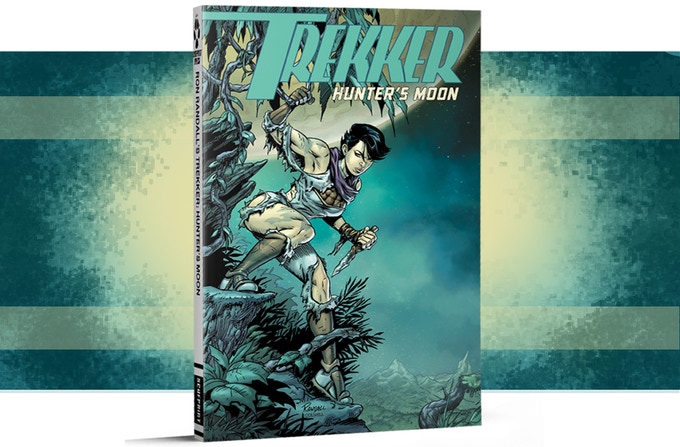 Category: Comics
Location: Portland, Oregon
Goal Date: October 29, 2020
Currently Funded: FUNDED $22,500
Campaign Type: All or Nothing
With four successful Kickstarters under his belt, creator Ron Randall is no stranger to engaging fan support for his Trekker series. And for good reason. Trekker is a series worth backing. The protagonist, Mercy St. Clair, is a space bounty hunter. She's strong and fierce and complex without being motivated by the generic solo-warrior angst you see in most sci-fi leads. Most of all, Mercy isn't alone. She is in a loving and healthy relationship with female musician Molly. It is worth pointing out, because same-sex relationships are so rarely portrayed by media in a positive light without unnecessary drama. It's a relationship that Randall has spent much of the Trekker series cultivating, and the payoff is rewarding.
We don't see stories like this very often–not ones that have been able to have the time to grow and have the world-building most creators can only dream of. It is now more important than ever to support indie creators, and Mercy is one of those protagonists I hope to see around in comics for many, many years. Each volume is easy enough for new fans to jump in, but that never stops the story from successfully developing and growing Mercy as a character–a feat uncommon in most stand-alone stories.
There is something for everyone in the pages of Trekker: exciting action, romance, mystery, intrigue, unique worlds and settings, fleshed-out characters, and more. Randall continues to deliver with each new addition to the series, and I, for one, eagerly await to see this latest adventure play out.
From the Kickstarter:
"In TREKKER: HUNTER'S MOON, we follow Mercy and her small crew to a harsh, remote moon, where they encounter a creature out of their worst nightmares. To survive, they must track it down and kill or be killed. But soon, it's an open question as to who is the hunter, and who the hunted.

Like every other book in the series, TREKKER: HUNTER'S MOON works as an excellent introduction to Mercy and her world. Each volume tells an entire, self-contained adventure. When you put them all together, they just paint a deeper, richer world as we continue Mercy's life story."
Recommendations:
$25 – IN ON THE HUNT: Print copy of Trekker: Hunter's Moon, PDF of the book, Kickstarter-exclusive watercolour print.
$55 – DIGITAL SERIES: PDFs of every Trekker volume to date, including Hunter's Moon.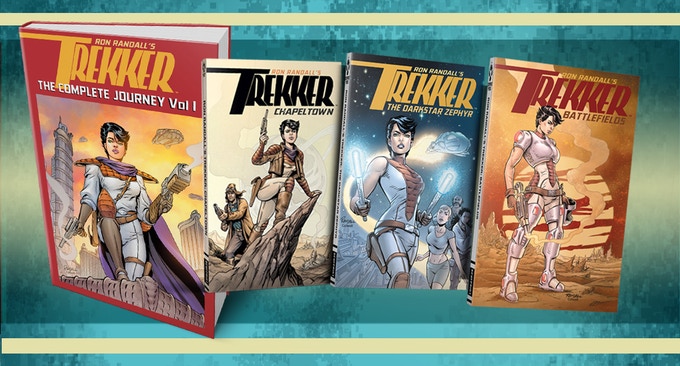 Stretch Goals:
$25,500 – Added Content
$29,000 – Cover Spot Gloss
$32,000 – Inside Cover Art
$35,000 – Wrap-Around Cover
Be sure to check out the Kickstarter for Trekker: Hunter's Moon.