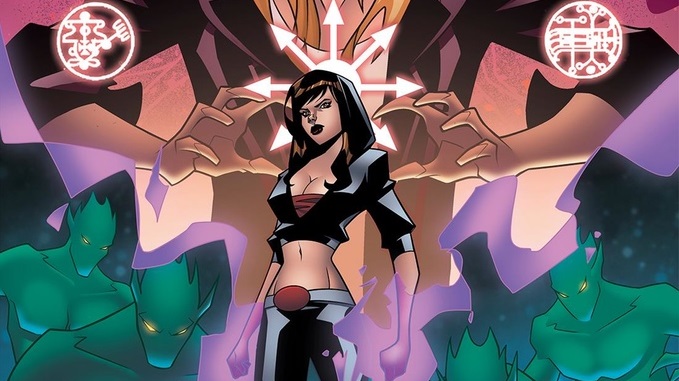 If you are into magic, demons, and wonder then you have to check out the Kickstarter for Angelica Reigns: The Faith #1.  
Reigns is a cursed woman.  She was born from a casual encounter between a wannabe witch and a tourist. Reign's mother learned a spell that could summon the dark magics of Qakare the Demon Lord of the 9 Realms. However, her mother misread the ancient tongue the spell was written in and transfered the powers to her unborn child instead of herself. The story focuses on Angelica Reigns as she attempts to establish a life outside of the shadow of her mother's cult and Qakare's power. Regins becomes prey to a secret society called The Faith. The Faith are a faceless, timeless, secret organization that has roots tracing back all the way to the crusades.  The Faith's mission is to bring purity back to the world.
The writer is Ramel Hill, who created Pinkwing and the Prime-Controller. The artwork is by Federico Sabbatini, the colors by Chiara Miriade, and the letters by Marco Della Verde. I read the 8 page prologue that is given for the reader to preview and I like what I see so far!
The quick preview shows Regins fighting off demons while she travels on a bus. Right away, the artwork stands out to me. I like the designs of the characters, the demons are fairly simple but look menacing. The colors are very bold and breathes life into the characters. I like what I see so far.  And if you do too, then think about supporting it!
As with most Kickstarters, there are rewards given based on how much money you put towards the project. They range from getting a PDF copy of the book all the way up to making your own personal appearance within the narrative! So take some time and give Angelica Reigns: The Faith #1 a look!