Yesterday  Variety confirmed an exciting new development in the expanding DC universe. It seems Diana Prince won't be the only woman to helm her own movie.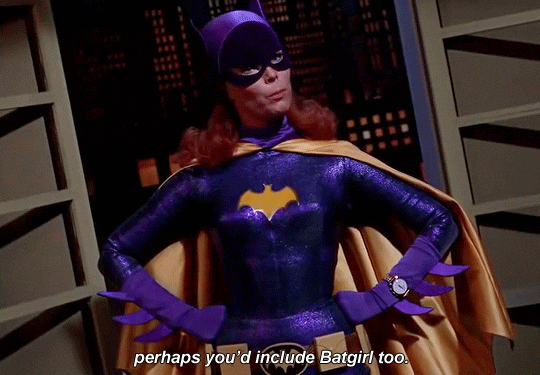 Make way for Batgirl! Joss Whedon, notable scribe of strong female characters (Buffy The Vampire Slayer, Dollhouse), is closing in on a deal to write, direct, and produce an upcoming, as-yet-untitled Batgirl movie.
While the movie would feature other Gotham elites (as well as Gotham rogues, as one might assume), Batgirl—like her Amazonian counterpart, Wonder Woman—would be the main protagonist. In 2017 that shouldn't feel revolutionary, but girl, it does.
If Whedon signs on he would essentially jump universes, having previously written and directed Marvel's The Avengers and Avengers: Age of Ultron.
The standalone Batgirl movie is still in its nascent stages, having only just taken its baby steps at Warner Bros. in the last month. No other producers are currently attached.
Batgirl has existed in the DC universe for over 60 years in numerous iterations. She began as Kathy Kane, but Barbara Gordon was certainly her most memorable alias—as skillful, smart, and strong as Bruce Wayne. One can only wonder: Will we get more than one movie? Will a Batgirl movie franchise eventually journey the dark road The Killing Joke paved to eventuate a wheelchair-bound Barbara Gordon as the Oracle? Might we eventually have an alt-history-inspired movie about The Batgirls populated with women of color? And most importantly: who will play Batgirl?
Keep your eyes on the skies.
Source: Variety