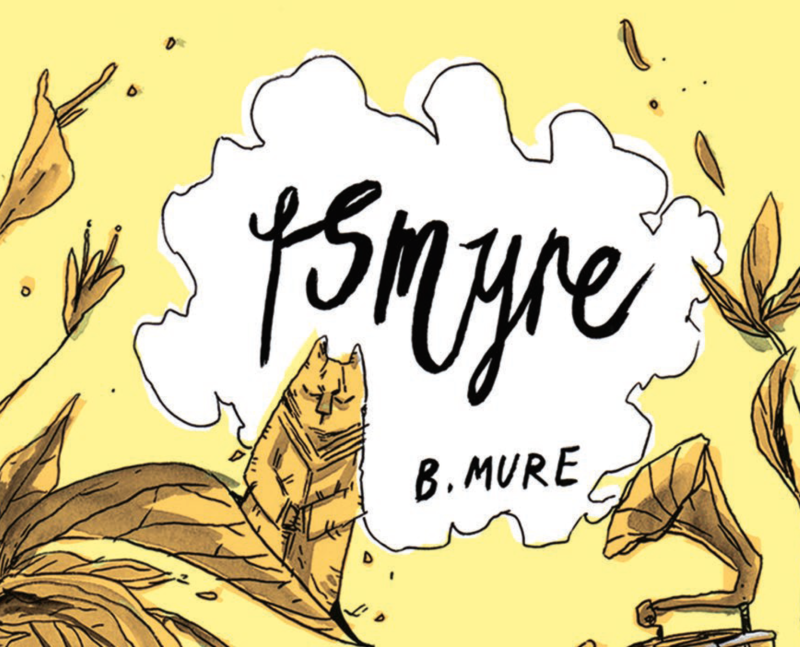 Ismyre
Publisher: Avery Hill
Story and Art: B. Mure
Review by Hafsa Alkhudairi
Fantasy, mystery, and anthropomorphised animals: what's not to love? Ismyre follows the story of a sculptor and his missing sculptures. Moreover, the story adds magic, political intrigue, and black market sales to the mix. Adding beautiful art to an intriguing narrative, Ismyre becomes an amazingly eccentric and beautiful book to read. It is simple and surreal. The story balances the visual and the literary elements perfectly.
The story is reminiscent of a Sherlock Holmes mystery, especially Hounds of the Baskerville. However, the end of this story is as magical as the beginning. There is no ruse. Yet, there is government corruption, eco-terrorism, and missing people. The narrative parallels real life with those elements. The setting of the story is too magical for it to be taken as a reality-based comic. Still, readers are given the space to analyze and draw their own conclusions because the story is quiet.
The art of Ismyre enhances the narrative. The style is rough. It highlights and emphasizes the beauty of the artwork. Also, the coloring seems to be watercolor. Mure's coloring style uses uniformity and difference to create contrast and to highlight the progression of the narrative. The blend of the colors helps emphasize the beauty of the work. Furthermore, the character designs are diverse and intricate. Hence, the art and the characters compliment the narrative awesomely.
Verdict: Buy it!
Ismyre is an amazing indie comic that integrates narrative and visual creativity beautifully. The story is amazing. The art is raw and serene. The beauty of this narrative is the fierceness of the bold colors and the interactions between the characters and the circumstances they face. Furthermore, the story is awesome and creative. It shows how vocalization in comics isn't always necessary for the progression of the story. Read it and see what I mean!