Insha & Michael's Best Films of 2018
It's that time of year again: the time to pointlessly whittle down 12 months of movie-going experiences into a reductionist top ten list! This time we've decided to split our film lists into two categories: the best under-seen movies of the year, and this list, the best wide releases of 2018.
Our choices have a decent amount of variety, while crossing over in a couple major ways. It actually ended up being a deceptively good year for films. The top ten was hard to narrow down and most of them, besides the top couple of choices, are basically interchangeable in the rankings.
We will note, we weren't able to see all of the films that have been released so far this year. Because of that, we'd like to list some films we haven't gotten the chance to see, but feel certain they'd make the list or come close.
Michael: Roma, Vice, Suspira, The Favourite, Burning, If Beale Street Could Talk and Widows.
Insha: Widows, Eighth Grade, Spider-Man: Into the Spider-Verse, The Favourite.
Now, on to the list!
---
Michael's List
10. The Ballad of Buster Scruggs
When I heard that the anthology miniseries the Coen brothers were making for Netflix had been condensed into a single film, I was slightly disappointed. Instead of six hours of new Coen content, we're only getting two? As usual, quality over quantity rules out. Each of the six segments have something different to offer, and all of them look gorgeous. The standout chapters are "Meal Ticket," "All Gold Canyon" and "The Girl Who Got Rattled." This feels like a film that will sneak up my Coen rankings on every rewatch.
09. Upgrade
Upgrade is a much better version of Venom (a movie I still think is good, but flawed). Logan Marshall-Green accidentally plays off of his Tom Hardy lookalike status in a low-budget, stylish, confident second feature from Leigh Whannell. The story is a simple and fun sci-fi concept that's shot and executed well and leaves me wanting more from Whannell in the future.
08. Mission: Impossible – Fallout
The worst entry in this franchise still has a motorcycle duel and the star of the picture dangling from a cliff-face over the opening credits. Mission: Impossible – Fallout is Tom Cruise and Christopher McQuarrie stretching the boundaries between action movie spectacle and real-life danger. Is it necessary for Tom Cruise to jump out of a plane at 25,000 feet with a cameraman and film his way down? Absolutely not. Does it work within the film and within the mythos of the entire franchise? Absolutely. Add to that a script that keeps ratcheting the tension, the stunts, and the use of Henry Cavill's moustache and you've got the sixth entry in a franchise that makes a good argument for being the best.
07. Game Night
I'm a fan of the Judd Apatow/Adam McKay comedies of the '00s. Some of the haven't aged well, some of them are still classics. Some of their knock-offs are even classics. Unfortunately, they created a trend of pointing the cameras at funny people and doing a bunch of improv takes and cutting together a scene. This gets tiring and uninspiring after over a decade. Even McKay himself has moved on to ultra-visual storytelling (The Big Short, Vice).
Game Night is refreshing as a comedy, one of the first visually interesting comedies I've seen since Edgar Wright's Cornetto Trilogy. John Francis Daley and Jonathan Goldstein directed a movie that parodies David Fincher's style while still being incredibly funny. Even with a loaded comic cast full of ringers and surprise cameos the standout still Rachel McAdams, who is the centrepiece of the funniest scene of the year (bullet removal) as well the best line delivery of the year in the film's finale.
06. Unsane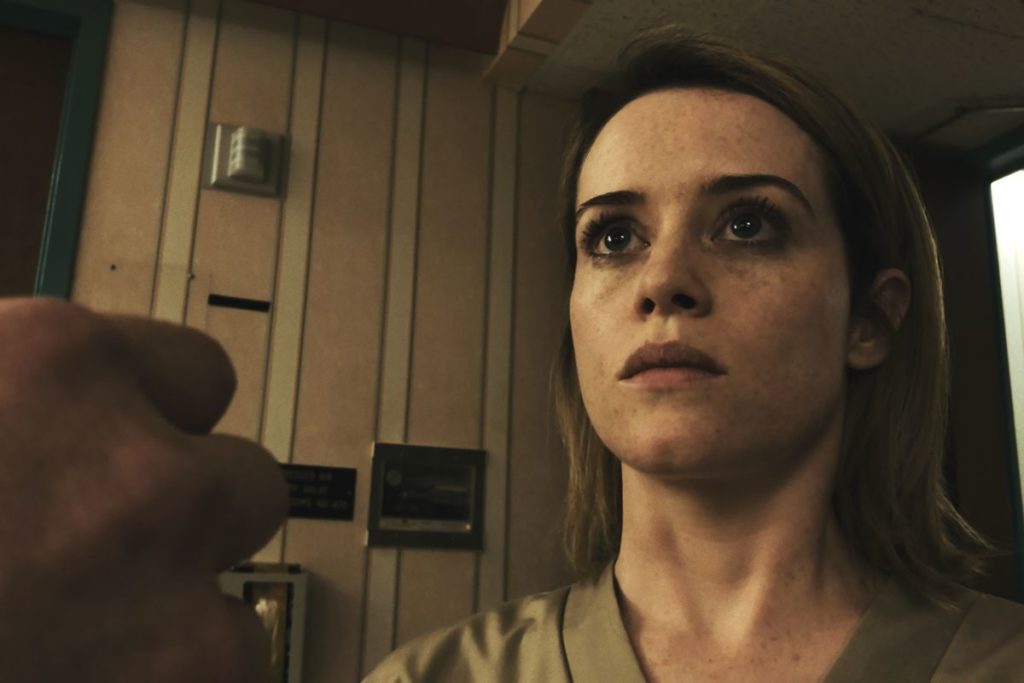 The thing I love about Steven Soderbergh is that he loves film. He appreciates the history, but he isn't precious about it. Of course, Soderbergh would film a standard thriller concept entirely on an iPhone and create something so weird, funny, tonally odd and enjoyable. Even with an actual, physical stalker antagonist, the most oppressive part of the film are the first 30 minutes, where our protagonist is foiled by pure capitalist bureaucracy.
05. Paddington 2
Paddington 2 is just a wonderful film. It follows up the surprising quality of its predecessor by exploring themes like immigration, the criminal justice system and adoption, and it does it with aplomb. The world of Paddington 2 is whimsical and stylized without full disconnecting us from reality. Not to mention the fact that Hugh Grant's turn as Phoenix Buchanan deserves a Best Supporting Actor nomination at the Oscars.
04. BlacKkKlansman
I'm a Spike Lee mark. I love most films he does, even the messiest or most misguided. It's really nice to have a Lee film I don't have to defend. BlacKkKlansman is a nice mix of theatrical, historical, hilarious and black. It's the right combo Lee hasn't hit on in a while, but he nailed it. Adam Driver and John David Washington are excellent and the finale few minutes hit harder than a bus. It's not rare for a movie to make me tear up, but it's not often a movie hits me with the same power twice.
03. Hereditary
Hereditary is a very funny movie. If the film focused on Gabriel Byrne, it would be a straight-up comedy. But that's not why it's so good. It's so good because, despite the comedy, it creates such an oppressive, sweaty atmosphere that you end up with two options: laugh or scream. Hereditary has one of the tensest sequences of the last few years and a scene that can best be described as a horror version of Where's Waldo? If you end up loving the movie or hating it, I'd still argue it's worth a watch.
02. Mandy
Panos Cosmatos has made two films: 2010's Beyond the Black Rainbow and 2018's Mandy. Both of them happen to be among the best horror films of the 21st century. Mandy is a tragic tale of sci-fi and fantasy paperback covers, long-in-the-tooth cults, mystical meth-head bikers and other mystics of the Pacific Northwest. Ignoring the score and the visuals, it's a complete showcase for Nicolas Cage, Andrea Riseborough, and Linus Roache.
01. First Reformed
I can't think of a film more touching, thought-provoking or interesting than First Reformed. Writer and director Paul Schrader seem to be making an updated thesis on his script for Taxi Driver. Ethan Hawke proves why he's one of the most underrated leading men in Hollywood, and visually you won't see anything similar this year. First Reformed is a tour de force for all involved, and we should all pay attention.
Insha's List
10. Venom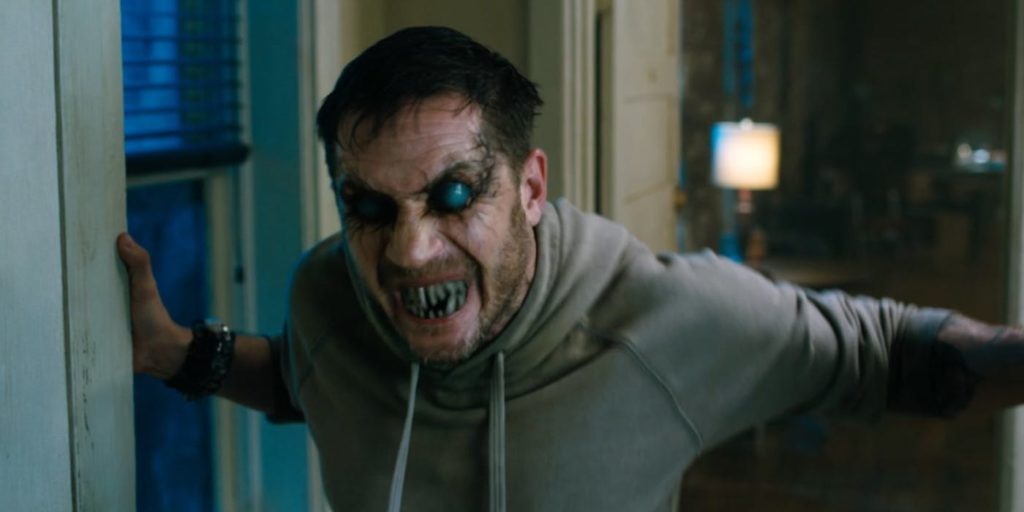 This year has been a year for the BIG superhero movies and trailers. Honestly, all that shit became irrelevant to me as soon as Venom came out. Venom leaned into the ridiculousness of everything that Venom could be. It made the character into an anti-hero and Eddie Brock a big goofball with good intentions and the best one-liners. There was some stuff that was wasted and things that ultimately didn't catch up to what the plot was doing. The actors sold you on the zany from start to finish. You can't say that you didn't come out of that theater laughing your ass off or shipping Venom and Eddie like the rest of the world.
09. Black Panther
Besides the pacing of Black Panther, which we all have our own opinion on, this movie is something of a solid within the MCU. It introduced us to a whole new world that was sorely needed. It gave us a lot of ideology, philosophy, and real-world politics. The one thing about Black Panther that stands out for me are the characters. With characters like Shuri, M'Baku, Okoye, and Killmonger, it breaks that sameness we've been getting in the phases. Also, they did an incredible job in fixing their villain problem with Killmonger being as complex and magnificent as he was (but all credit to Michael B. Jordan for that one.)
08. Unsane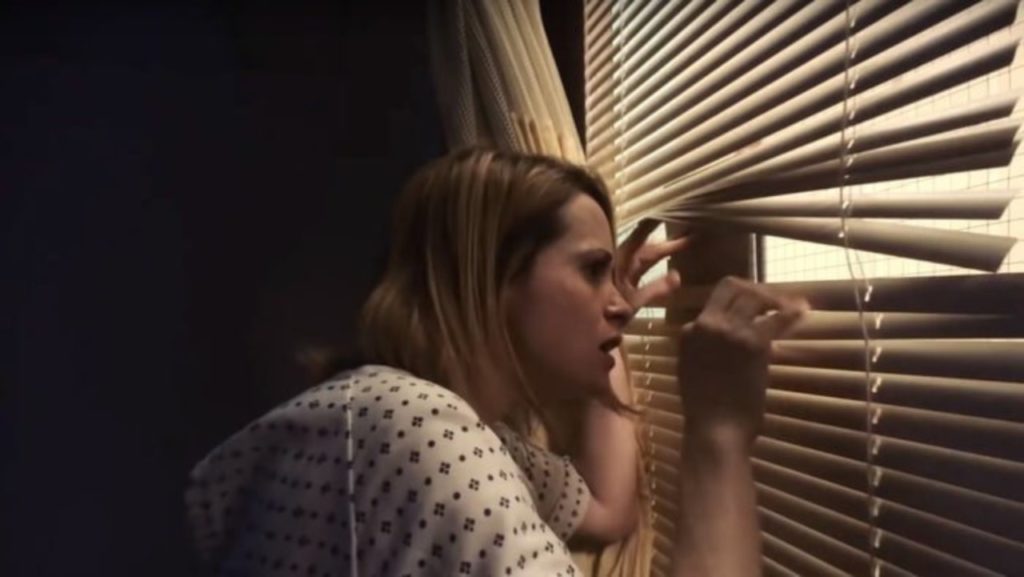 I love a film that makes me feel like I'm going mental with it. There's something about that that makes me want to deep dive into it more. You find yourself questioning almost everything that's happening within the story as if you were living it. Unsane made me feel like I could be Sawyer at any moment. The way that it was shot on an iPhone made it have this bizarreo off quilter quality that made you feel like your perception was off.
07. Isle of Dogs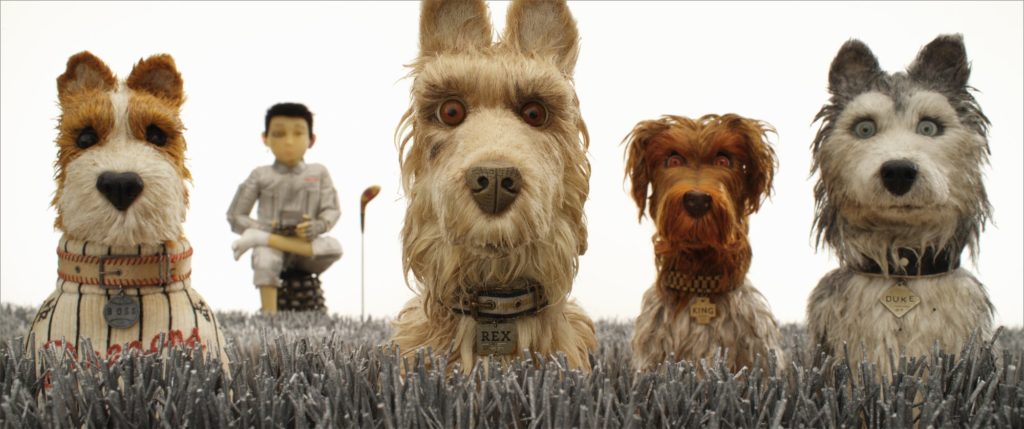 Isle of Dogs brings Wes Anderson back around to stop-motion animation to give audiences a heartfelt and awe-inspiring tale about a boy and his dog(s). This, personally, might be my third favorite Wes Anderson movie after The Royal Tenenbaums and Hotel Chevalier (yes, the short before The Darjeeling Unlimited. I am a simple human). The voice talent is unbelievable with Bryan Cranston, Bill Murray, Scarlett Johansson, Jeff Goldblum, Edward Norton and more playing these good boys. Movies about good boys should always win the year.
06. Mission: Impossible – Fallout
Look at the picture above. That was the ONLY reason why I went to the theater to go and see Mission: Impossible – Fallout. I did not expect to get a full out good time from it. I'm not a big fan of action movies unless they can make me go "oh goddamn!"Mission: Impossible – Fallout made me say that almost every twenty minutes. I didn't expect to get a snack of a movie. I also didn't expect to get involved in the plot so much and be in awe of the finish.
05. Solo: A Star Wars Story
There's something about the 'Star Wars Story' that gets me more excited than the actual trilogy does. I love unique stories about people that thread themselves into the universe. Solo: A Star Wars Story tried it's best and did a pretty damn decent job. Built up from the ashes of production hell, it presents characters that we know (or get to know) all too well and gives Solo a different type of story. We get to see these character grow into their adventures. It wasn't as interesting as other Star Wars stories (I stand by Rogue One til I DIE). It's an interesting take on the life of a man that became one of the most important men in the galaxy.
04. The House That Jack Built
I try very hard to lean out of Lars Von Trier movies, but dammit they always pull me right back in. He personified something I recognize in Melancholia, but then makes Nymphomania, which makes me do a nopenopenope. However, The House That Jack Built deserves a watch and I honestly don't get what all the fuss is about. The film is a clever, hilarious, brutal and methodical look at a serial killer as he shares his ideology and philosophy. It's a descent into the most fucked up things a man can do to other human beings. It's not for the faint of heart by any means. It just shows you in grisly detail who this person is without apology.
03. BlackKklansman
I've never been a big Spike Lee fan. I respect everything that he's brought filmmaking and how he tells a story (sort of). When I saw BlackKklansman, I was legit said: "Finally, a Spike Lee joint I can get into." BlackKklansman hits HARD. It's a mixture of the past and present, the white and black, the good and bad. It's a mixture of things that we see today that will dictate our future if we're not careful.BlackKklansman that will feel like it punched you in the face within the last ten minutes, but make you laugh throughout the film. I'm also the biggest Adam Driver fangirl in this entire fucking world. I have to recommend this movie for his and John David Washington's talent alone.
02. Mandy
This year, I was introduced to Panos Cosmatos. Holy shit, I don't want to look back. Mandy was a fucking explosion of all the things I love about film. Mandy is a massive blast of heavy metal, cults, love, death, Nic Cage being his most Nic Cage, bonkers sword dick demons. Every single shot of Mandy is breathtaking. It never takes you out of the film. It immerses you deeper and you swim with the film and its stunning visuals.
The chemistry between Nic Cage and Andrea Riseborough give me fucking married couple cabin goals. Mandy breaks so many of the conventional narrative structures and fucks with your head a little. Cosmatos' other film Beyond the Black Rainbow (2010) is something that will floor you as much as Mandy. Both are so good. Fuck you, Cosmatos, you made my 2018.
01. Suspiria
I wasn't sure how I was going to feel about Suspiria going in. I'm a hardcore fan of the 1977 film by Dario Argento and was nervous about the film from jump. After seeing it, it's my favorite film of 2018. I don't call this version of Suspiria a remake at all. I don't even really put it in the same category of what the original film is. It feels way more like a revision. This film has the elements of all three Dario Argento's Three Mothers films (Suspiria, Inferno, and The Mother of Tears), but also mixed with a bleak and visual story with a bonkers ass script. From start to finish, I wanted to see where this story would take each of the characters. Dear god, the pay off was so goddamn satisfying.
---
We'd also like to highlight a few honourable mentioned that just barely missed the cut:
Insha: Sorry To Bother You, Overlord, Revenge, Tully
Michael: Halloween, First Man, Won't You Be My Neighbor?, Sicario: Day of the Soldado, A Star is Born
Thanks for reading, and join us next time for the Most Under-Seen Films of 2018!