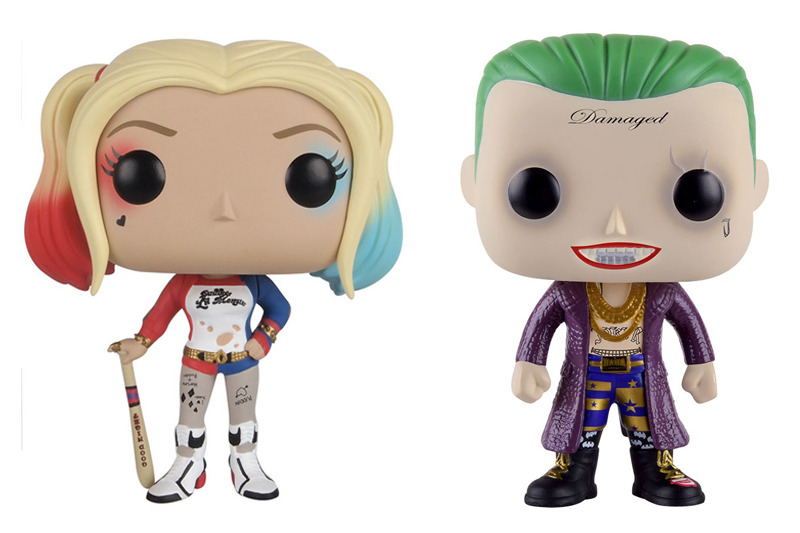 UPDATE: Thank you to everyone who entered the contest. The winner of the Suicide Squad Funkos is Austin Baroudi! Congratulations!
We are a little over a month away from the release of DC's latest cinematic feature, Suicide Squad (Aug 5, 2016). I'm actually pretty excited for this movie and I can't wait to check it out. It looks like a load of fun, which is what I think the DC Cinematic Universe has been missing.
The cast looks absolutely stellar for the film featuring:
Margot Robbie as Harley Quinn
Jared Leto as The Joker
Will Smith as Deadshot
Cara Delevigne as Enchantress
Jai Courtney as Boomerang
Adewale Akinnuoye-Agbaje as Killer Croc
Karen Fukuhara as Katana
AND MORE.
Here at Rogues Portal, we like to share our love of Funkos with Funko Friday, which our lovely contributor Rhian Dixon usually puts together for us. That being said, one of our other contributors, Chris Becker, has put together a prize pack consisting of not one but TWO Funkos from the Suicide Squad set.
We'll be giving away The Joker and Harley Quinn (as seen below) to one lucky winner. The contest is only open to US residents with a valid US address (sorry everyone, we still love you!) and the winner will be announced on next week's Funko Friday (July the 8th).