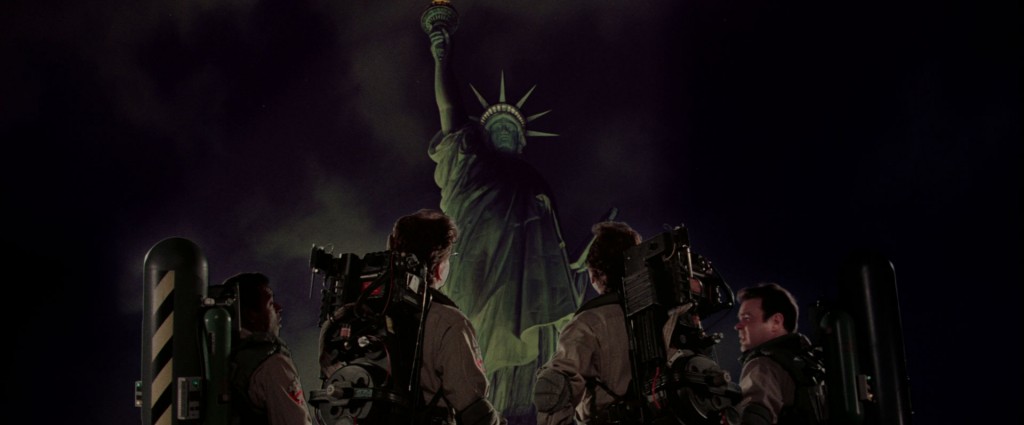 Ghostbusters II is an emotionally complicated film. Although enjoyable at times, it flopped in a way that killed any possibility for Ghostbusters to reach its true potential as an ongoing franchise. Its failure meant that any plans for a third film were nearly immediately scrapped, and although members of the core cast have repeatedly expressed interest over the years, we all know deep down it isn't worth building up hopes for the original boys in grey to return anytime soon. The time for Ackroyd, Hudson, Murray, and Ramis to reunite has unquestionably passed. But do you want to know the absolute worst thing about Ghostbusters II? It's not horrible. It's a disappointment.
The most frustrating aspect of Ghostbusters II is that there are a number of decisions that could have made it completely different. Dan Aykroyd suggested focusing on a different team of Ghostbusters, for example, franchising the business like you would a chain of restaurants. Others believe the answer laid in Ghostbusters Go to Hell, a potential return outing focussed more on the horror aspects of the franchise than comedy. It was an idea that flew in the face of much of the first film's appeal, but could have been genuinely interesting in the way it actually tried to do something different with the franchise. I hear somebody even wanted the sequel to be a remake of Ghostbusters with an all-female cast.
Unlike those other suggestions, however, I've always felt like there was a legitimately better movie lost inside Ghostbusters II, but a number of baffling decisions (mostly in the first and third acts) make it into the mess that disappoints all but the most diehard fans. Its structure is too similar to the first film and it doesn't take enough chances. I've always wanted to fix this film. Here's how I'd do it, starting from the beginning.
There Is No Dana, Or At Least There Shouldn't Be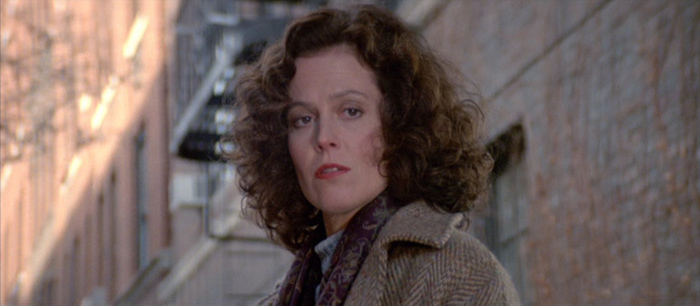 This will be one of my most controversial changes, but ultimately the one that affects the film the most. From the first scene of Ghostbusters II, we follow a woman pushing her baby's carriage down a crowded New York street. New Yorkers are arguing, there's an unsettling tone building in the air, and the baby rolls off into traffic because of some otherworldly influence. Is this just a hint at the evil we'll be fighting? Will this woman be important to the movie later on? In Ghostbusters II, the answer is of course she will, she's Sigourney Weaver! Yet that's… not as interesting as the librarian who was haunted by the grey ghost in the opening sequence of Ghostbusters. There's no mythic quality to it. It's not a ghost story. It's simply set up for the story itself. And that's why my first change is to remove Dana entirely.
A big reason I fight for this change in Ghostbusters II is because I think that's what the writers originally intended to do. Dana was a cellist in the first movie. Now she restores art? This was clearly written as a new character, and it shows in the script. The only thing that's consistent about Dana from one film to the next is her name and portrayal by Sigourney Weaver. Look around at these two apartments. Is this really the same woman's home? Reusing Dana brings us a sense of familiarity, of course. An easy-in to this character meeting the Ghostbusters in the first place. But there's a reason Dana went to the Ghostbusters in the first film, and it wasn't because she knew them. With a new character, we won't know how it's going to turn out. You could actually have the character in danger.
We all love Sigourney Weaver. Please don't take this as an attack on science-fiction's ultimate leading lady. Looking back at Ghostbusters, the chemistry she had with Bill Murray was perfect and people wanted to see her back. But she's not integral. A sequel should be all about boiling down the essential qualities of a film and recontextualizing them to make something truly new. Look at Star Wars versus The Empire Strikes Back. We didn't exactly go back to Tatooine, did we? The Phantom Menace did that and we all know how that turned out. Boot out Dana. The Real Ghostbusters did it. Ghostbusters International does it every month. If Ghostbusters II had done it, it might have felt like less of a retread of the first film.
Bring the Boys Back With Dignity
There's a moment I hate more than any other in Ghostbusters II, and no, it doesn't involve pink slime, toasters, or the Statue of Liberty. It's the scene at the beginning of the film where Ray and Winston sell themselves out by performing at a kid's birthday party. These are the heroes who saved New York! They shuffle and dance to the Ghostbusters theme song. Children boo at them. While I can see this scenario happening to both Dan Aykroyd and Ernie Hudson at different stages in their careers, Winston and Ray would never demean themselves so lowly. It sets a tone too early that this movie is going to tear down an ending that made the original great, and preps the audience for disappointment and disillusionment with Ghostbusters II throughout.
Now, I'd argue that you don't actually need to break up the Ghostbusters at all in this sequel, but this is a salvage job, not a page one rewrite, so let's work with the premise we're given. Besides Ray and Winston, the other Ghostbusters don't have jobs too far off from where I'd imagine they'd end up. Let Egon be in academia. Still working in research is a natural fit for the one I feel who would never stop being a Ghostbuster. Keep Peter in TV, naturally. He's always been a con man, out for an easy buck. Even Ray has a potentially interesting storyline in his bookshop! Even if that, again, seemed more like something Dan Ackroyd would do than Ray Stantz.
Apart from the birthday party, there are a startling number of scenes where Ernie Hudson does not appear at all in Ghostbusters II. Again, it apes the structure of the first movie, where Winston wasn't a member of the team until after the team is already formed and functioning. But excluding the sole black man from the team for the majority of the sequel and relegating him to token status is not something I can get on board with. I can only imagine how disappointing it must have been for Ernie Hudson to open up that script.
Who Ya Gonna Call? Winston Zeddemore!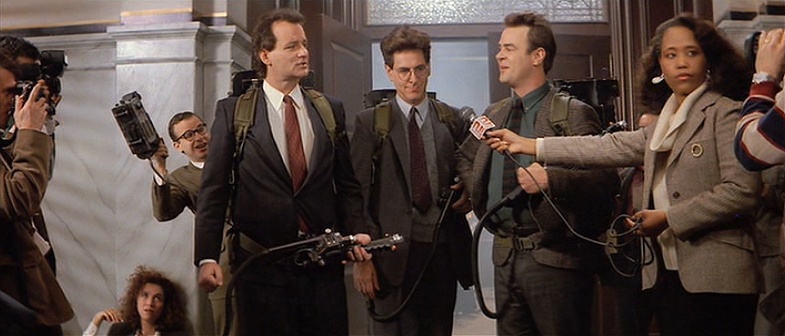 This is related to what I said before but deserves its own point. Not only has Winston earned his place in the Ghostbusters, he's what legitimizes them into a business. He had a layman's attitude that meant he was only doing this as a job, something that made the Ghostbusters unique among other cinematic super teams. I'd argue that every scene including Egon, Peter, and Ray would be improved if Winston was there as well. Meeting in the bookshop? Put Winston in the back, giving a street-level view of the circumstances. Ghostbusters in court? Winston is already in the room, there's no reason for him not to fight the Scoleri Brothers!
At the very least, Winston might have added some credence to the Ghostbusters' excursion into road maintenance. Even if Harold Ramis' "Yo!" is already the best thing in the movie, the boys might have gotten away with it if Winston was able to pull off a decent workman-to-workman interaction. I get that we're building off the first movie here. That's my major problem with the sequel. In trying to hit, point for point, the structure that made Ghostbusters work, you're repaving a legacy that everyone already liked. There's no need for us to go beyond that story if you're just going to tell it again.
Winston was the only one who saw it as a job. I get that. So send him somewhere else. Let him drive a cab and be the one to run into not-Dana. That'd make him the prime mover in reuniting the team. Make Venkman the hold out for coming back, more satisfied with a life in show business while the others eagerly jump back into the ghostbusting lifestyle. You've set up a force against the reunion of the Ghostbusters that comes internally within the group, and a stronger arc for some of the most popular characters in the film.
Scale Back Louis (And Bring Back Classic Janine)
The return of Rick Moranis as Louis works in the courtroom scene. The Ghostbusters aren't men of means, so it makes sense that they'd hire their accountant as their lawyer. It's a fun cameo and reminds us how many laughs Rick Moranis gave us in the short bursts of his scenes in the first movie. The problem with Ghostbusters II is that he stays. Janosh is this movie's Louis and Peter MacNicol does an amazing job with the material he was given. Like Dana, there simply isn't room for Louis in my version of the film. Give him his cameo and move on. In taking Rick Moranis out of Ghostbusters II, we also might stop Rick Moranis from retiring. Think of how many more performances we could have had.
Furthermore, by taking Louis out of scenes that don't take place in the courtroom, you remove a lot of filler scenes with Louis and Janine. And let's just get out of the way the fact that I don't think this movie did Janine any favours. She went from being a mouthy New York kinda girl, a skilled receptionist and equal, to some sort of man-hungry cartoon-cutout art project. That's not who Janine is. Janine is Egon's girl, always. Maybe throw in a few scenes of that and get Harold Ramis in a romantic subplot rather than Murray for once.
On that note, that part in the latter half of the movie where Louis suits up? I have a better character for the part: Janine. Give Annie Potts some sort of real arc that makes it worth her time to come back again. And please, please make her look more like what she looked like in the first movie. Honestly, OG version of Janine coming out of nowhere, saving her boys, would have been brilliant. I really didn't like the man-crazy caricature she became in the second movie as it stands. I'd take her arc completely in the opposite direction and give her something to do.
End of Days… Judgement Day
Okay, so we've gone through the entirety of our film with a villain trapped inside a painting between dimensions. The heroes gather for the final confrontation and we… shoot slime at a painting. It's no confrontation with Gozer and the Stay Puft Marshmallow Man, I'll give you that. Vigo didn't even make our list of Top 10 Ghosts because his ending is just so… dull. Where's the absolute cosmic horror that made Stay Puft so enduring? The Statue of Liberty arguably takes its place, but there's still so much movie left after that scene you just start to wonder what's the point?
There's one simple change that can make Vigo a believable threat. Bring him out. Make him win. Not permanently, of course. I don't want a movie about mood slime and one-liners to end that dark! But something like the end of Galaxy Quest where you feel like the villain has won. Make Vigo a physical threat to the people of New York. Show us what his wrath would truly be like. Destruction beyond Stay Puft. Chaos on an apocalyptic scale. At least give us a way to end the movie on a stronger note than Baby's Day Out and a pinnacle moment that doesn't make me want to sing Dance Magic Dance.
Saving The Day in Ghostbusters II?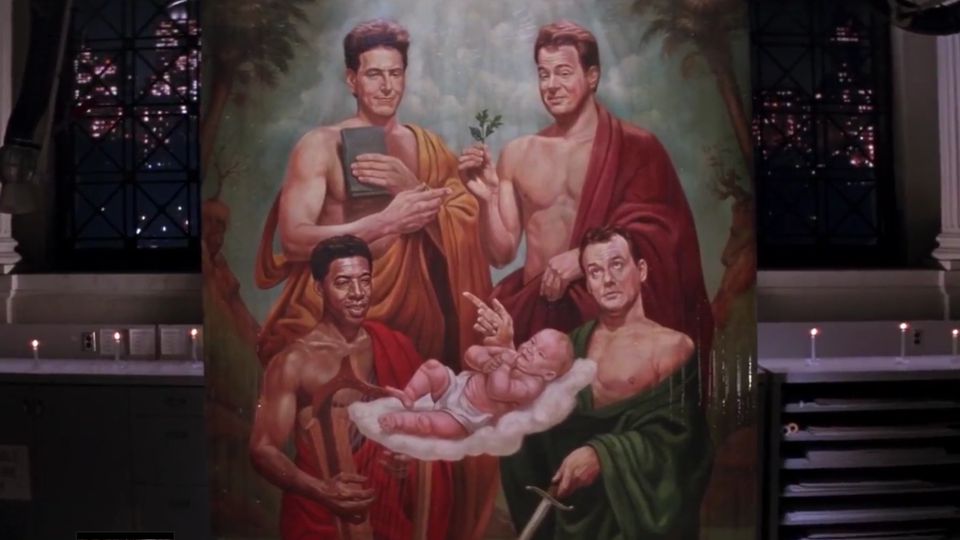 These changes didn't happen. Dana stayed, Winston got put on the back burner, Louis felt like a leftover, and a scene with a dancing toaster was more memorable than the ultimate showdown. The promise inside this movie will forever be dampened by an unwillingness to step too far away from the first movie. But I'll always think of Ghostbusters II in terms of the film that could have been. If any of you happen to have a time machine, send these notes to Ivan Reitman. Tell him to give me a call.