So many films came out in 2018 that it's hard to comprehend. I'm still getting caught up on stuff that came out in '17! But for many others, it's time to look on the horizon and focus on what's to come this year. After countless hours of research on YouTube and IMDB, I've compiled a list of the most anticipated films of 2019 in order of scheduled release dates. Grab a pen and get ready to mark your calendars, folks!
GLASS, January 18
One of M. Night Shyamalan's most unexpected twists occurred in his 2017 hit SPLIT, with the reveal that it takes place in the same universe as his earlier film UNBREAKABLE. Fans of both films were certainly ecstatic to learn that GLASS would reunite Bruce Willis' understated superhero and Samuel L Jackson's diabolical villain, along with James McAvoy's deranged killer in what may be Shyamalan's most ambitious (and anticipated) film to date.
THE LEGO MOVIE 2: THE SECOND PART, February 8
Five years after the events of Taco Tuesday, our team of misfit toys must learn to survive in a post-apocalyptic world where everything is no longer awesome. THE LEGO MOVIE was an absolute blast, with a stellar cast, gorgeous animation, and a story that was full of humor and heart. Both trailers released so far look amazing. With much of the original cast and crew re-assembled, they will build on that foundation and deliver a worthy follow-up.
BATTLE ANGEL ALITA, February 15
The long-awaited joint venture between Robert Rodriguez and James Cameron will finally arrive just in time for Valentines Day. Based on the celebrated manga of the same name, this film follows the title character Alita, on a journey of self-discovery which just happens to involve fighting sinister cyborgs. The effects-heavy trailers have struck a fascinating balance between action-packed robotics and existential drama.
HOW TO TRAIN YOUR DRAGON: THE HIDDEN WORLD, February 22
Love appears to be in the air for the adorable dragon Toothless. The existence of a secret "Dragon Utopia" is discovered, and he catches the eye of another Night Fury. Naturally, his human Hiccup and their friends will be along for the ride in this continuation of the popular Dreamworks franchise.
CAPTAIN MARVEL, March 8
In the first Marvel film being released this year, Brie Larson debuts as Carol Danvers, a Kree soldier who ends up on Earth, only to discover her own secret origin. Joining her is a de-aged Samuel L Jackson and Clark Gregg, as well as the shape-shifting Skrulls and a cat named Goose, who may or may not be an alien. Not only is this Marvel's first female-led film (in the MCU at least) but it's also a prequel of sorts, rumored to have major ramifications for the future of the MCU and may shed new light on what has come before. Whether that's true or not, it's going to be awesome seeing Larson kick alien butt and inspire a whole new legion of fans in the process.
US, March 15
After the success of GET OUT, there's no question anything with Jordan Peele's name is going to merit some attention. His new thriller stars Lupita N'yongo and Winston Duke as a couple whose peaceful vacation is interrupted by some uninvited visitors. The blood-soaked trailer is full of the same tension and creepy atmosphere that made GET OUT such a hit, so giving this one a shot seems like a no-brainer.
DUMBO, March 29
Disney's recent trend of releasing live-action remakes of their animated classics isn't slowing down. In fact, this story about an elephant with big ears and even bigger dreams is only the first of three films coming out this year! Directed by master of the macabre Tim Burton, this is much less a remake and more a complete reimagining, taking a lot of liberties to tell a whole new tale of the sweet elephant who develops the ability to fly. While it's difficult to tell if this will be a hit or a miss, the trailers make one thing absolutely clear: there won't be a dry eye in the theater.
SHAZAM, April 5
DC's latest about a young man turned adult-sized superhero has a great amount of potential. Sure, you'd be hard-pressed to find anyone that wanted to see the kid from ANDI MACK turn into a beefy, red-suited Chuck but here we are. The marketing material so far has generated a lot of buzz and the trailer focusing on Zachary Levi's hero testing out his new superpowers looks like it could be fun. Let's just hope this is more AQUAMAN, less MAN OF STEEL.
HELLBOY, April 12
This was pretty highly anticipated, even before that… interesting trailer. While it wasn't my cup of tea, I do love me some Hellboy, and fortunately so do a lot of people. Supposedly this "dark and gritty" reboot will focus on the horror aspects of the source material and feature more blood and gore and bad language than we got in the previous installments. And while Ron Perlman may have been perfect in the role, newcomer David Harbour has just the right amount of humor and gruff charisma to fill his shoes, not to mention the Right Hand of Doom.
AVENGERS: ENDGAME, APRIL 26
Little is known about this little indie flick, but people seem to really be into it. I mean the trailer got something like 230 million views and is already one of the most talked-about films of the year. Starring the guy who played Lucas Lee and like half the cast of CHEF, this flick will probably bomb under the pressure of satisfying legions of fans who just want to know how the bow-and-arrow guy is going to defeat Evil Space-Grimace. I dunno, I'll probably see it.
POKEMON: DETECTIVE PIKACHU, May 10
A live-action Pokemon movie should not work. A live-action Pokemon movie where Deadpool himself, Ryan Reynolds does the voice for Pikachu should not work. And yet, watching the trailer with the adorable CGI-pocket monsters, and Reynolds portraying Pikachu as a sarcastic, lonely detective just looks. So. Cool. Fans were pretty evenly split between those who found the critters adorable and those who were put off by creepy Mr. Mime and fluffy Jigglypuff. However, there's no denying the popularity of Pokemon and, if successful, this film could very well kickstart a whole new cinematic universe for the franchise. Is it too much to ask for a "Team Rocket" movie?
JOHN WICK: CHAPTER 3, May 17
JOHN WICK was another surprise hit that inspired a new generation of action flicks and re-launched the career of star Keanu Reeves. This third outing promises more of the same over-the-top action and smaller character moments that have made this franchise about a reluctant hit man so popular. I mean, that image of Wick on a horse holding a gun nearly broke the internet last year. Tell me you don't want to see how that scene plays out.
GODZILLA: KING OF THE MONSTERS, May 31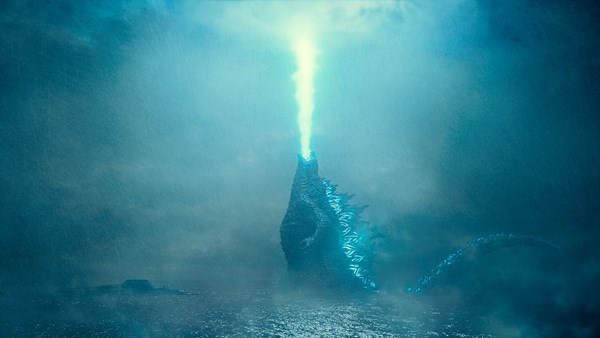 In this sequel to Gareth Edwards' 2014 revival, Earth becomes the battleground for a number of monsters, known as "Titans." Chief among these Titans is the dragon Ghidorah who goes head-to-head-to-head with Earth's reigning champ Godzilla. Joining them in the melee are galactic guardian Mothra, the flying Rodan, and Stranger Things star Millie Bobby Brown. Early footage has teased more epic battles and intense human drama than we ended up getting in the previous film. Hopefully, this film will deliver where so many other monster mash-ups have failed.
DARK PHOENIX, June 7
After the lackluster APOCALYPSE, the X-Men are in dire need of another hit. Hopefully this film will succeed where X-MEN: THE LAST STAND failed by faithfully (or at least respectfully) adapting the beloved storyline, in which Jean Grey becomes host to the almighty Phoenix Force and struggles to control its immense power. The long-awaited trailer disappointed many, but there was enough drama and action to keep interest in the long-running franchise from waning.
MEN IN BLACK INTERNATIONAL, June 14
Let's face it, we didn't really need ANOTHER MIB film, right? Especially one that doesn't even feature Will Smith or Tommy Lee Jones. After seeing the first trailer which debuted last month, it turns out this is exactly the film we needed. Touted as both a sequel and a reboot, the latest film in the franchise stars Chris Hemsworth, Tessa Thompson, and Liam Neeson. The footage released so far seems to retain much of the humor and fun of the original film but with a decidedly new and refreshing spin. Thompson and Hemsworth had great chemistry in THOR RAGNAROK. I'm definitely down to see how they play off each other here.
TOY STORY 4, June 21
Moving on to yet another sequel nobody really asked for, Woody, Buzz, and the gang are set to return this summer, along with a few more faces, both old (Annie Potts as Bo Peep!) and new (VEEP's Tony Hale as a craftily-modified spoon?). The TOY STORY Trilogy is a rare case of all three films being pretty much perfect, so it remains to be seen if this fourth adventure will continue that quality or if it's best left in Andy's attic.
SPIDER-MAN: FAR FROM HOME, July 5
This one makes no sense considering the last time we saw Peter Parker, he was complaining about not feeling well and then turning to ash. He's dead, right? These movies are based on comics. There's no way any of those people that died at the end of AVENGERS: INFINITY WAR are coming back. But assuming Cap and company are able to undo the "Snappening" caused by Thanos, there's a good chance Spidey comes back to try and out-charm Zendaya while fighting Jake Gyllenhaal as Mysterio.
THE LION KING, July 19
The original animated classic was one of the biggest films of '94, was a critical darling, won multiple awards, and still holds up as one of the best adaptations of "HAMLET" that's ever been done. Jon Favreau directs this "live-action" remake, although it appears more CJI than anything. However, considering Favreau's skill as a director, along with an all-star cast including Donald Glover, Chiwetel Ejiofor, Seth Rogan, and James Earl Jones, this flick has a lot of potential. And let's be honest, who didn't tear up seeing Pride Rock again during that trailer? That's right…no one.
THE NEW MUTANTS, August 2
Remember this movie? The trailer debuted in late 2017, which I wrote about here but since then, it was pushed back further and further along with fellow Marvel/Fox property DARK PHOENIX. However, this flick based around a younger generation of X-Men is finally getting a proper release date. We haven't seen much of anything since that initial trailer, but it had certainly made an impression with its creepy visuals and 80's horror movie vibe. The buzz hasn't quite worn off, and fans are still clamoring to see more of this decidedly darker take on Marvel's merry mutants.
IT: CHAPTER 2, September 6
2017's IT, based on the Stephen King novel, was a monster hit. Featuring a cast mostly unknowns, this story of a group of kids and the maniacal demon clown that wants to kill them made some serious bank and was loved by fans and critics alike. Naturally the studio would have to make a sequel, but fortunately, there was still plenty of story to be told. CHAPTER 2 picks up with the characters all grown-up and preparing for a final confrontation with the evil Pennywise. This fall, you'll float, too. Again.
STAR WARS: EPISODE IX, December 20
Who are Rey's parents? Will Kylo Ren find redemption? Will Finn and Poe finally end up together? And exactly how will this film bring closure to the tragic tale of Leia Organa? All these questions and more will either be answered in a satisfying way or swept under the rug along with scattered Porg feathers and Wookie fur. Either way, I can guaran-damn-tee you I'll be waiting in line with everybody else when the final chapter of the STAR WARS sequel trilogy comes to a close. JJ Abrams did an outstanding job with THE FORCE AWAKENS so hopefully he'll be able to stick the landing. Though if he kills Chewie or any of the droids, we riot.